Women On The Verge
Newsweek
|
February 01 - 08 2019
Britain's Theresa May and Germany's Angela Merkel find themselves on a precipice created By populism. Can the two leaders withstand the forces they helped to create?
On a gray, rain-soaked day in December, British Prime Minister Theresa May pulled up to the entrance of German Chancellor Angela Merkel's office in Berlin. The embattled May was on a tour of European capitals in a desperate bid to win further concessions for her Brexit deal after putting off a parliamentary vote on the proposal to avoid a certain defeat.
As Merkel stood outside on a red carpet waiting to greet the British leader, an official tried to open the door to May's black Mercedes, only to find she was locked inside. After several unsuccessful tries, the official finally got it open.
Some pundits saw symbolism in May's awkward arrival, interpreting it as yet another sign of her political and personal struggle to implement Britain's 2016 decision to leave the European Union, a move she opposes. British critics of the EU recalled earlier remarks by Michael Gove, her pro-Brexit environment secretary, who had warned that if Britain remained in the EU, its citizens would be like "hostages locked in the back of a car."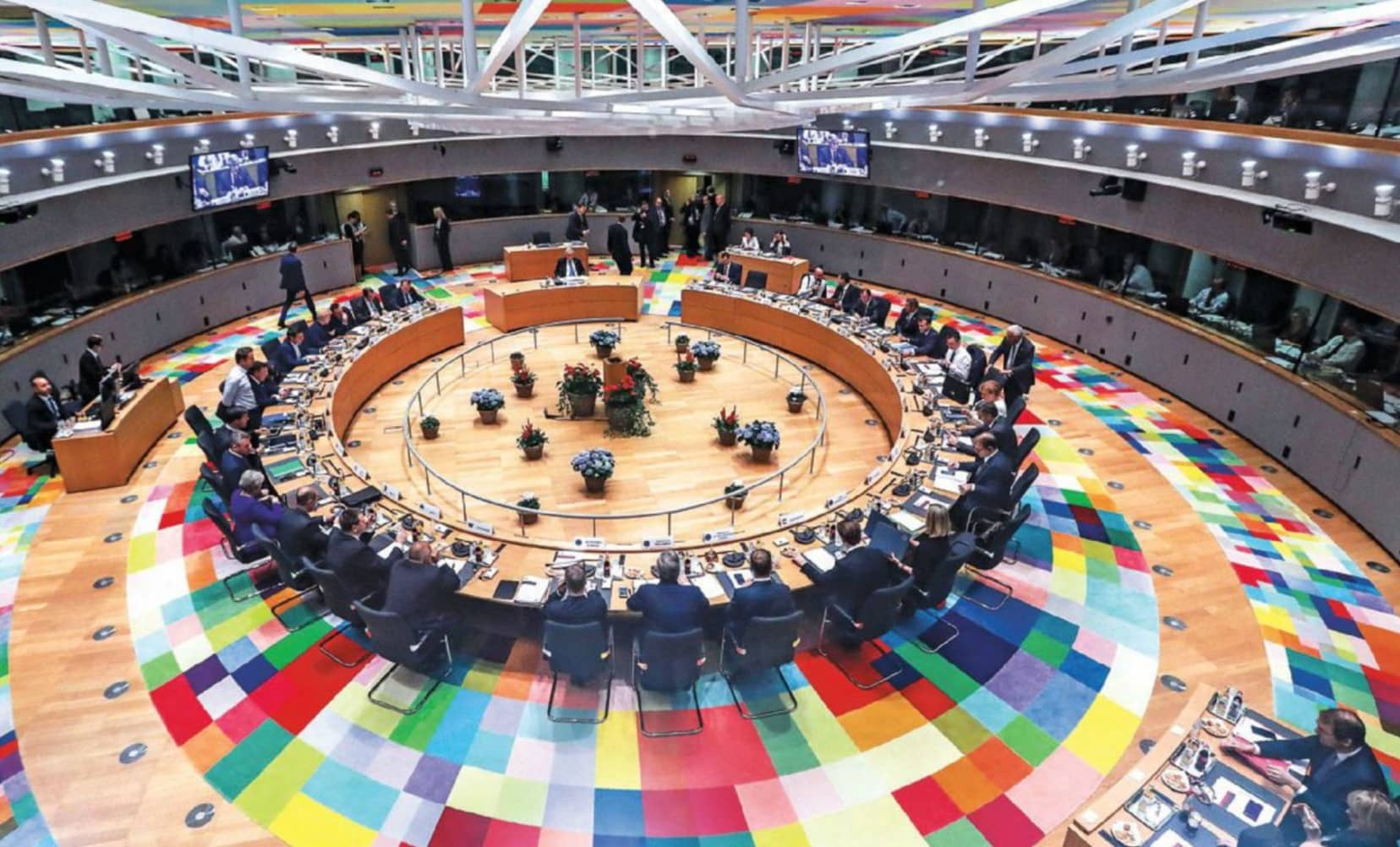 Though May won no new concessions on that trip, she did succeed in convincing Merkel and other European leaders to embrace her original plan for a so-called soft Brexit. It included, among other things, a gradual British exit from the EU, reciprocal protections for British and EU citizens living in each other's countries, and a method to prevent the return of a physical border between Northern Ireland, which is part of Britain, and the Irish Republic, which will remain a member of the EU.
But May had no such luck back home. On January 15, the House of Commons rejected her plan by a vote of 432 to 202, delivering the biggest parliamentary defeat for a prime minister in modern British history and leaving the country in stark political disarray. With May's Conservative Party split over Brexit and no consensus in Parliament around a single blueprint for withdrawal, the process returned to square one, with various political factions once again putting forward their plans, just as they had after the referendum two and a half years ago. May survived a vote of no confidence the day after her Brexit defeat, but analysts say that as long as the Brexit issue remains unresolved, she will remain a wounded and weakened leader.
"A defeat of previously unimaginable proportions…has left the country adrift, floating toward no deal, with no party or faction in Parliament able to command a majority for any way of moving off the course it has set for itself," wrote Politico's chief U.K. correspondent, Tom McTague. "Faced with disaster, Theresa May has a plan but no strategy—the Churchillian maxim 'Keep buggering on.'"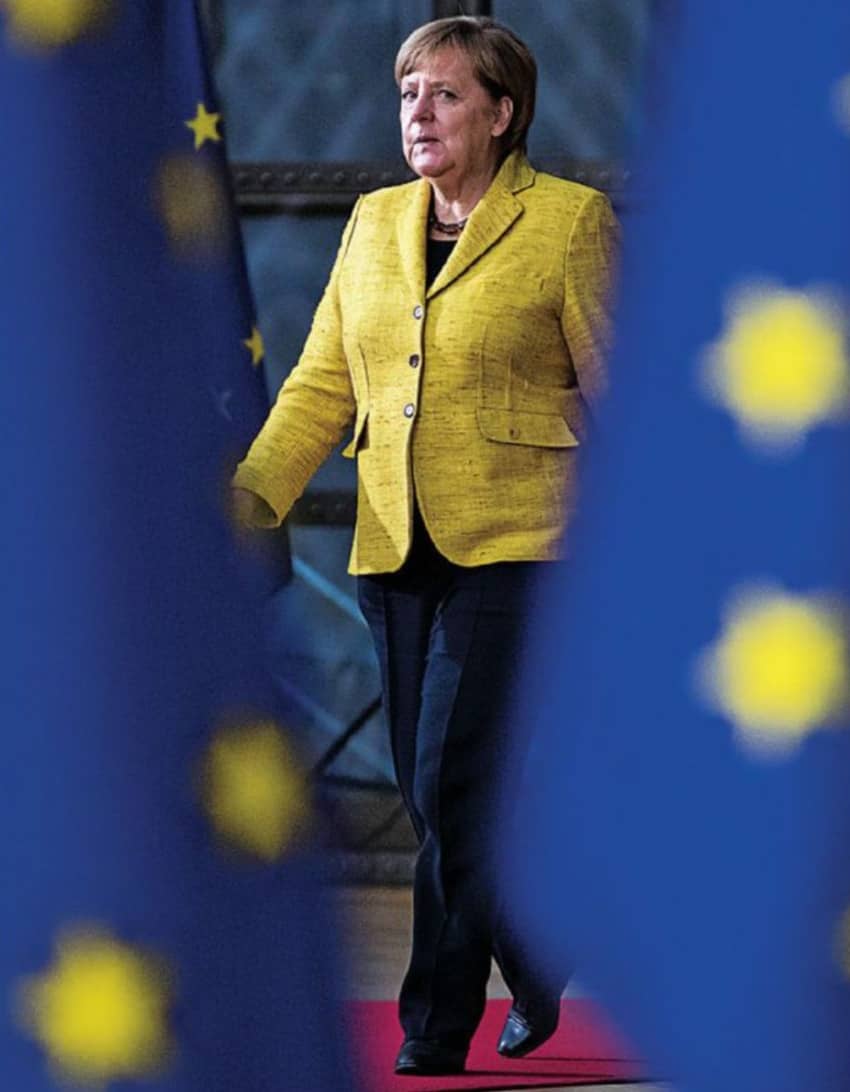 If there's one European leader who can feel May's pain, it's Merkel. Both are strong female leaders who have championed the value of a united Europe under the auspices of the EU. The idea for an economic partnership among European nations sprang from the horrors of World War II, based on the notion that countries that trade together were less likely to go to war with one another, as they had for centuries in Europe. Since then, internal borders have come down between the EU's 28 member states, allowing people and goods to move freely as if these states were one country. The EU also has grown into a political partnership, with its own Parliament in Brussels that sets regulations for all its members. And the continent has been largely at peace.
Ironically, it is Merkel and May—two staunch defenders of Euro-pean integration—who may be responsible for what many fear is its looming disintegration. Critics say both leaders misjudged their countries' non-elites for whom identity politics and economic hardship trumped commitments to European unity. They cite Merkel's mistaken assumption that most Germans would welcome the masses of refugees from the Middle East and Africa whom she gave political asylum in 2015. And they point to May's misplaced confidence after she grudgingly agreed to implement the Brexit vote (she had voted against the referendum in 2016, before becoming prime minister), that Brexit supporters would embrace her plan for a kinder, gentler departure from the EU. Instead, Merkel and May got a rising tide of nationalism and anti-immigrant xenophobia that has polarized politics in both countries, reducing the leaders' personal stature and leaving the future of the EU in doubt. Some far-right figures in Germany are now talking about a "Dexit"—short for Deutschland's exit from the EU.
"For the first time in my professional career, I'm afraid—existentially—for Europe," Charles Kupchan, President Barack Obama's top National Security Council adviser on European affairs, tells Newsweek.
Charity Blowback
You can read up to 3 premium stories before you subscribe to Magzter GOLD
Log in, if you are already a subscriber
Get unlimited access to thousands of curated premium stories, newspapers and 5,000+ magazines
READ THE ENTIRE ISSUE
February 01 - 08 2019