The Fire This Time
Newsweek
|
September 13-23, 2019
The blazes in the Amazon rainforest could be pushing this critical part of the Earth's environment to an irrevocable turning point
THE WILDFIRE S IN THE AMAZON rainforest have produced alarm around the world— not to mention bickering between nations—but what will the long-term environmental damage be?

The Amazon is the world's largest tropical rainforest and 60 percent of it is in Brazil. The blazes, which likely started with fires set intentionally to clear land for farming and other development, have affected the northern Brazilian states of Roraima, Acre, Rondônia, Mato Grosso and Amazonas particularly badly, according to data collected by Brazil's National Institute for Space Research (INPE).

Fires have long been a fact of life in the Amazon; the majority are man-made and occur in the dry season. But according to Ricardo Mello, head of the World Wide Fund for Nature's (WWF) Amazon program, the recent increase in forest fires in conjunction with other factors, could spell disaster.

"The Amazon forest could become a savanna," Mello told Newsweek, pointing to a study by U.S. biologist Thomas Lovejoy and Brazilian climate scientist Carlos Nobre. "Negative synergies between deforestation, climate change and widespread use of fire indicate a tipping point for the Amazon system to flip to non-forest ecosystems in eastern, southern and central Amazonia at 20 to 25 percent deforestation, " Mello says.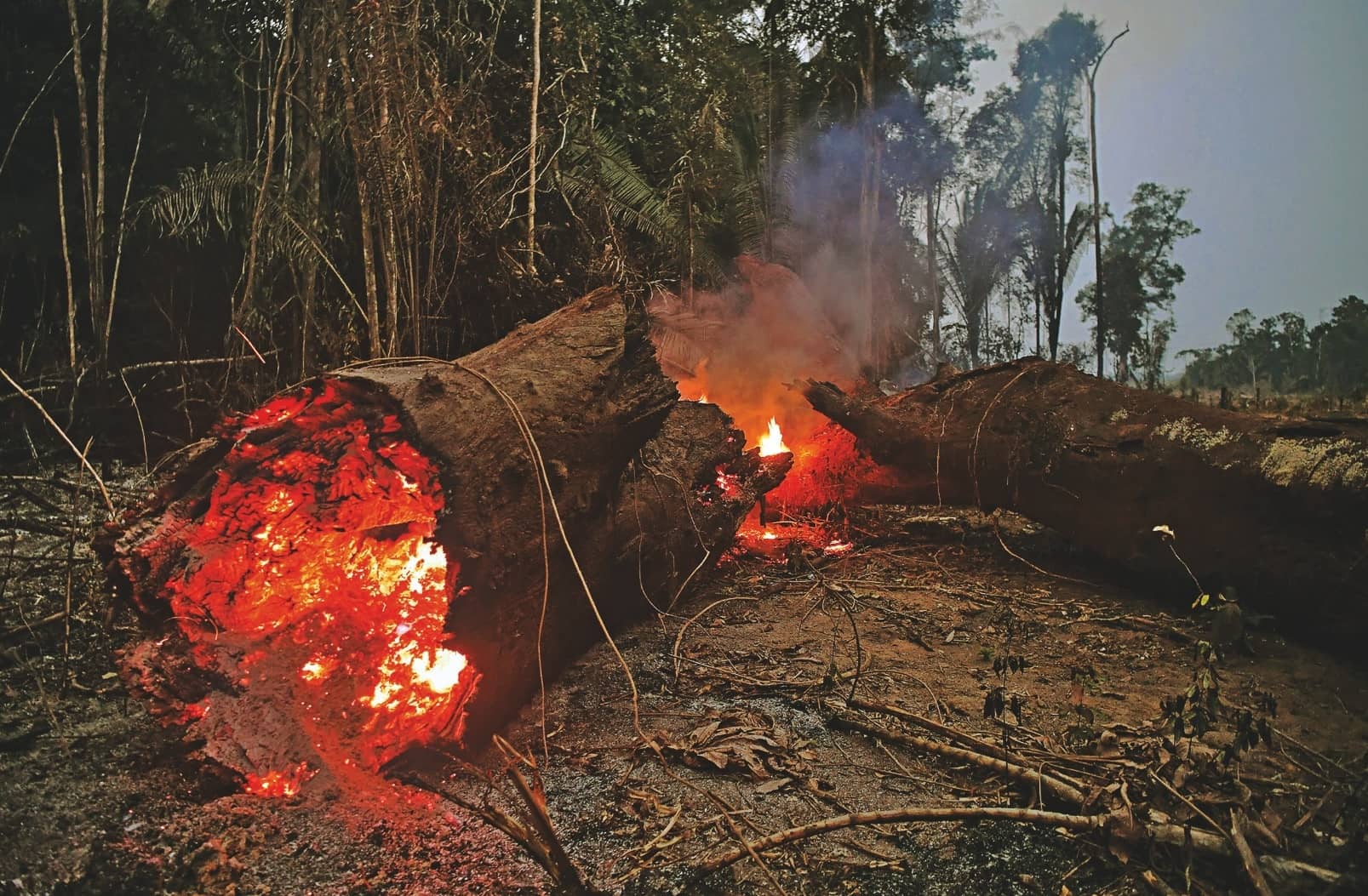 You can read up to 3 premium stories before you subscribe to Magzter GOLD
Log in, if you are already a subscriber
Get unlimited access to thousands of curated premium stories, newspapers and 5,000+ magazines
READ THE ENTIRE ISSUE
September 13-23, 2019