The Anxious Brain
Newsweek
|
September 13-23, 2019
Neuroscientists Are Convinced That They'll Eventually Be Able To Target Specific Treatments. But First They Have To Understand The Brain's Complex "anxiety Circuits" And Perhaps Even The Nature Of Consciousness
If YOU THINK WE LIVE IN ANXIOUS TIMES now, the neuroscientist Joseph LeDoux suggests you consider what life must have been like in the Middle Ages.

"That was probably a pretty lousy time to live," LeDoux, author of the 2015 book Anxious and one of the foremost experts on the neuroscience of fear, told Newsweek.

"Disease, poverty and just the stress of life." LeDoux was making a point he also makes in his recent book: Every age thinks it's "the Age of Anxiety."

"We love our anxiety and because it's ours, we think it's so special," he said. "But that's the nature of anxiety—it's all-consuming in your mind. If my mind is charged with anxiety, I can't imagine other people could've felt this bad in their lives."

It was a fair point, but I wasn't entirely convinced. I'd arrived at his office early and, while waiting for the eminent researcher, took a quick peek at my cellphone, which revealed the following news stories: The Amazon rainforest—the "lungs of the world"— was on fire, which could accelerate global warming. The trade war between the U.S. and China had escalated and the Dow Jones Industrial Average had plunged 600 points. There'd been two random mass shootings in recent weeks.

As I contemplated what all this might mean for my children, the planet and my 401k, a text message arrived from my editor at Newsweek. Could I deliver my story on anxiety a week early—say, in three days?

If this wasn't the "Age of Anxiety," then what was it?

LeDoux was right about one thing. I am certainly not the only one living in the present who is grappling with fear of the future, even if it sometimes feels like it.

In May, the American Psychiatric Association reported that for the second year in a row, two out of three Americans say they are "extremely or somewhat anxious" about their health, paying bills and keeping themselves and their family safe. The problem is most pronounced for younger adults—70 percent of those between 18 and 34 report anxiety about paying bills and keeping their families safe, and two out of three are also anxious about relationships (compared with 40 percent for those over 55). About one in five has sought professional care.

College graduates are the most anxious of all, surveys suggest. Last fall, members of Generation Z (those born after 1996) reported the worst mental health of any generation, with 91 percent saying they had felt physical or emotional symptoms associated with stress, such as depression or anxiety, according to the American Psychological Association. Meanwhile, more than 60 percent of college students said they had experienced "overwhelming anxiety" during the previous year, and the number of students who visited campus counseling centers increased by more than 30 percent between the fall of 2009 and 2015.

Many researchers think that the internet and social media have contributed to this trend. "The constant access to news— and the constant warnings on news sites—is incredibly stressful and can create a sense of panic," says Jenny Taitz, a Los Angeles-based author and therapist who specializes in treating anxiety. "There's a shooting here, there is this break-in there, all this information that we have access to puts danger at the forefront of our mind. How can you relax when you have access to all the bad news that's happening right at your fingertips?"

When I mentioned this to LeDoux, he conceded that we live in "a particularly complex time." He added: "Other generations didn't have the internet, which has turned out to be one of the worst things that's ever happened to us as a species."

Luckily, the spike in anxiety comes at a time of incredible discovery for brain science. Advances in brain imaging and other techniques in recent years have vastly increased our knowledge of the neurological basis of anxiety and led to widespread optimism about the future of the field. Researchers have found that anxiety is a whole-brain phenomenon that involves the activity of complex neuronal circuits. As they proceed in identifying these circuits, they expect to uncover targets for new drugs and treatments. "I think we are on the cusp of a mental health treatment revolution," says Kay Tye, a neuroscientist at the Salk Institute for Biological Sciences. "It's an extremely exciting time."

For many of us, the revolution can't come soon enough.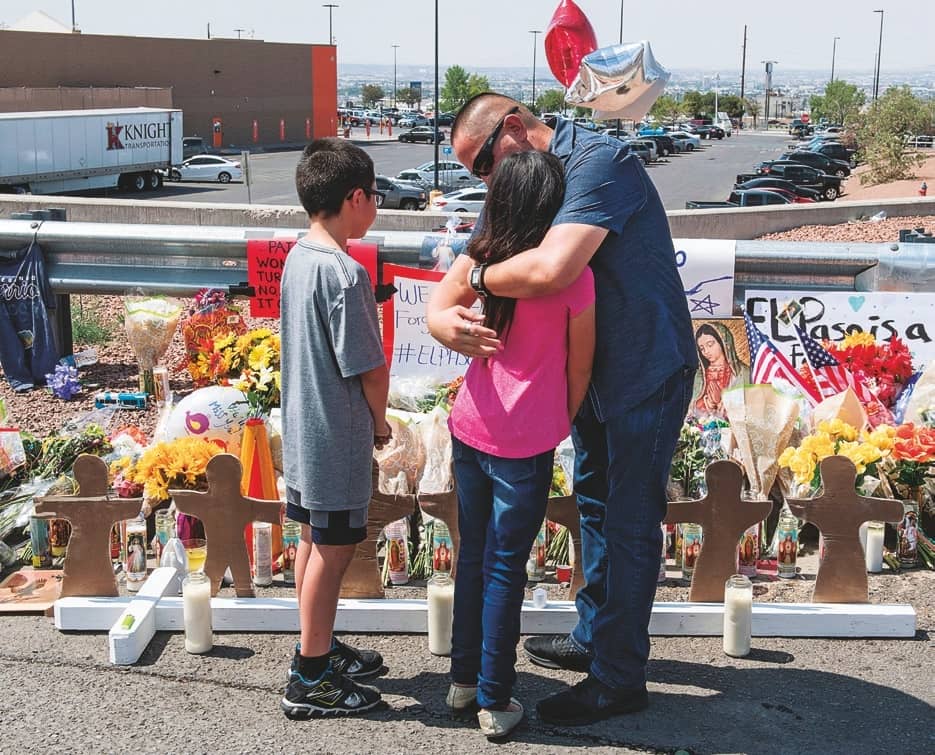 Follow the Brain Circuits
FEW SCIENTISTS HAVE CONTRIBUTED MORE TO OUR UNDERSTANDing of fear and anxiety than Joseph LeDoux. When he began working on the problem in the 1980s, scientific dogma held that the emotional processing areas of the brain relied on signals that must first pass through the neocortex, the thinking part of the brain—suggesting that emotional reactions come after, and are caused by, our conscious thoughts about a situation.
Freud had famously established the notion of "unconscious factors" that play a role in anxiety, but there was no solid science to support the idea—until LeDoux came along. Working with rats, he discovered a new pathway that operates independent of conscious thought. Sensory stimuli could travel directly to a part of the brain known as the amygdala, a primitive structure that serves as the seat of the emotions. The implications were profound. It helped to explain how emotions can overpower our rational minds, why we are sometimes captive to irrational phobias and the mechanism by which it is possible to feel overcome by a deep sense of foreboding and anxiety or "gut feeling" without knowing why.
You can read up to 3 premium stories before you subscribe to Magzter GOLD
Log in, if you are already a subscriber
Get unlimited access to thousands of curated premium stories, newspapers and 5,000+ magazines
READ THE ENTIRE ISSUE
September 13-23, 2019