Next Up
Newsweek
|
October 25, 2019
AS PRESIDENT DONALD TRUMP'S TROUBLES MOUNT, MIKE PENCE'S ASCENSION TO THE PRESIDENCY IS NO LONGER DINNER PARTY CHATTER IN WASHINGTON. IS HE UP TO THE JOB?
AS HOUSE DEMOCRATS PONDER THE politics of impeaching Donald J. Trump, they are weighing the possible outcomes. An impeachment inquiry could weaken the president before next year's election and give the White House back to the Democrats, or it could backfire, the way the GOP's effort to oust Bill Clinton did in 1998. But there's a third option: impeachment could succeed. As a senior staffer on the House Judiciary Committee framed the dilemma, "What if we're left with President Pence?"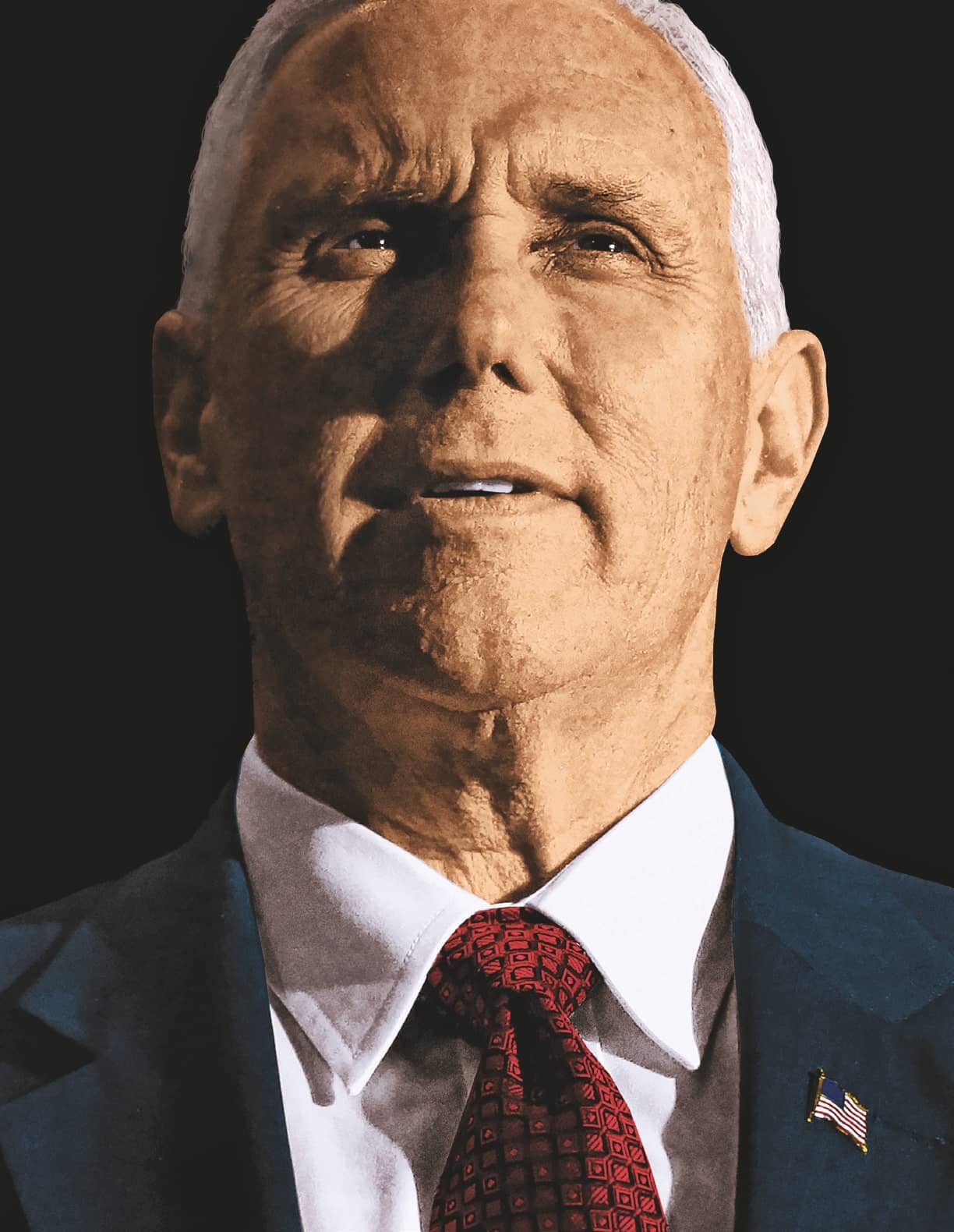 That scenario has seemed far-fetched—until now. At the moment there doesn't seem to be enough GOP senators who would vote to convict Trump if the Democratic-controlled House passes articles of impeachment against him. But the president hasn't been able to quash "Ukraine-gate," the scandal that erupted after a U.S. intelligence whistleblower reported that Trump pressed Ukrainian President Volodymyr Zelensky for dirt on Joe Biden and his son Hunter. Releasing the "transcript" of the call, which the White House apparently believed was exculpatory, only intensified the pressure. A recent Fox News poll showed a majority—51 percent—now want Trump impeached and removed from office. That was the first major poll showing a majority in favor of Trump's ouster.
But it's a separate, unrelated presidential phone call that's making Trump more vulnerable—and a Pence presidency less unlikely.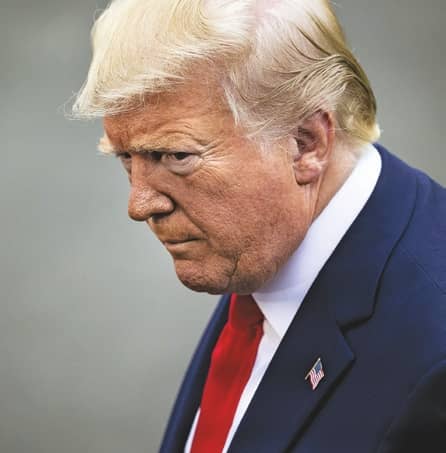 Trump's October 6 announcement, after a call with Turkish President Recep Tayyip ErdoÄŸan, that the administration would remove U.S. troops from northeast Syria, enabling Turkey to attack Syrian Kurds, infuriated Republican senators. Ankara believes the Kurds in Syria aid a separatist group within Turkey, but Kurdish fighters have been crucial U.S. allies in the defeat of the Islamic State group. Like most of the U.S. foreign policy establishment, GOP leaders saw Trump's pullout as an indefensible abandonment of a stalwart American ally—and a reckless move that played into the hands of ISIS, Russian President Vladimir Putin and Syrian President Bashar al-Assad. Not a single Republican senator voiced support of the troop withdrawal. Majority Leader Mitch McConnell denounced the move publicly, as did Senator Lindsey Graham, previously a no-daylight-between-us Trump loyalist.
In their best case scenario, some Democrats hope the evolving Ukraine scandal takes down both Trump and his vice president. Pence has been tainted by the Ukraine scandal because the president dispatched him to Poland in September to further press Zelensky to curb corruption, though not specifically to discuss the Bidens. On October 9, in response to a reporter's questions, Pence would not say whether he was aware of Trump's eagerness to get dirt on Biden. Should Pence somehow fall too, House Speaker Nancy Pelosi would become president.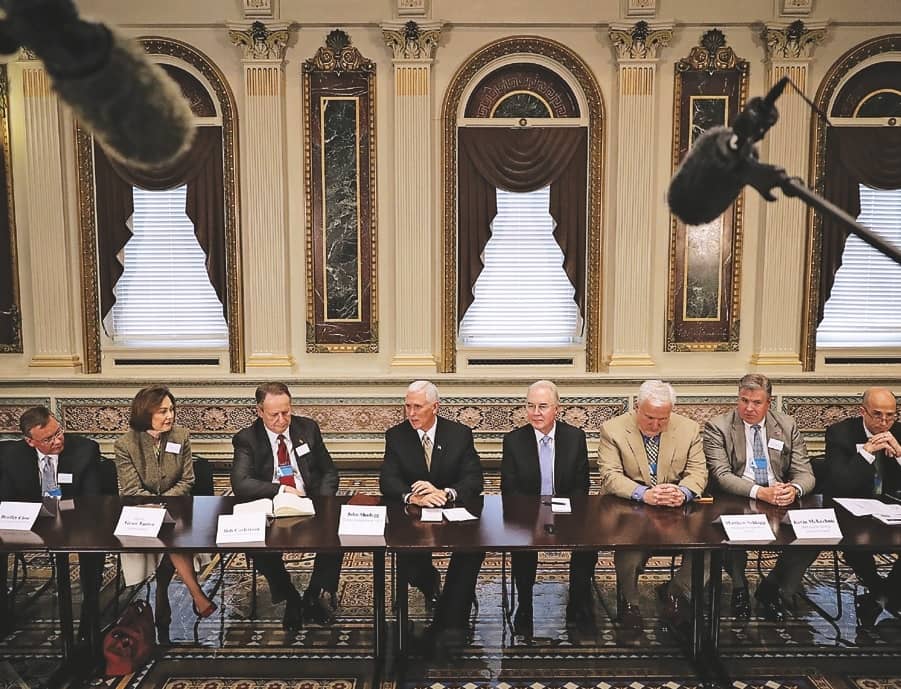 That, for now anyway, seems like a fantasy. Far more likely: the Senate will vote on whether to oust Trump. The votes for removal aren't there today. But Republican senators' unease about the president is palpable; their increasing discomfort with the erratic administration is why "President Pence" is not unthinkable.
So let's think about it.
After the near-constant chaos of the Trump era, a Pence presidency would bring a return to political normality. It would seem, in comparison to Trump, boring—and many Americans might welcome that. There would be no tweet storms. He'd staff his White House and cabinet with old friends and advisers from his days as governor of Indiana and as a congressional representative, several of whom have played roles in the Trump administration already. Marc Short, for example, was White House director for legislative affairs before becoming Pence's chief of staff, and Seema Verma, Pence's chief health care policy adviser, runs the Medicare and Medicaid programs. His closest political adviser would be his wife of 34 years, Karen Pence. And he would run, associates say, a far more disciplined White House than its current occupant.
To most Republicans, Pence is a solid, button-downed conservative, known mostly for his evangelical Christianity and strong pro-life views. His support for traditional marriage, rooted in his faith, was the source of what became the defining political controversy of his time as Indiana governor—one that could haunt him should he be in the position of running for the White House.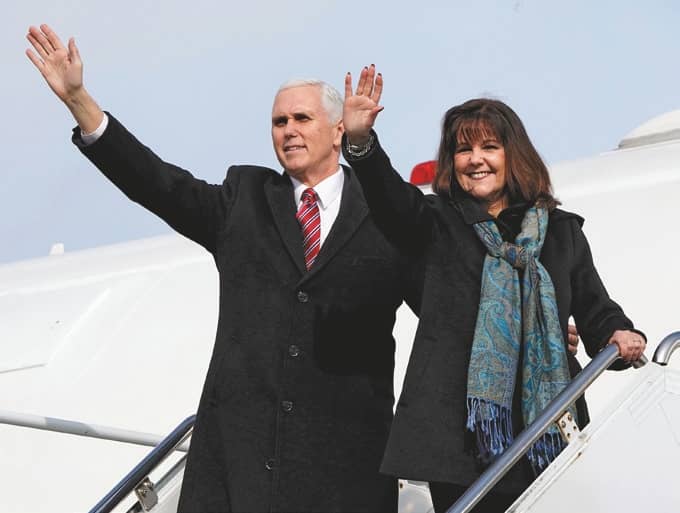 Should he assume the presidency sometime next year, Pence's friends say, he would run to win the presidency on his own in 2020. In the runup to 2016, he considered a presidential run, finally deciding to seek re-election as governor because he saw no plausible lane to the White House. There were simply too many other governors in the race, including two from the midwest, Wisconsin's Scott Walker and Ohio's John Kasich. As the incumbent next year, he would be the front-runner, and he would present himself as a stable grown-up and a reliable conservative. But Pence's drama-free public persona can be deceptive. In the words of his biographer, political reporter Tom LoBianco, "boring is his camouflage."
Pence, 60, was born into a large, middle-class Roman Catholic family—the third of six children—in Columbus, Indiana. Politics was not a prominent topic around the family dinner table, and Pence has said that his earliest leanings were Democratic. He admired John F. Kennedy and Martin Luther King Jr.
You can read up to 3 premium stories before you subscribe to Magzter GOLD
Log in, if you are already a subscriber
Get unlimited access to thousands of curated premium stories, newspapers and 5,000+ magazines
READ THE ENTIRE ISSUE
October 25, 2019