Hacking 2020
Russia is using classic Cold War strategy to undermine the faith of Americans in the next presidential election.WILL IT WORK?
THREE EVENTS OCCURRING IN RAPID succession on October 7, 2016, stand out in Robby Mook's memory.
The first came at about 3:30 pm. The Obama administration issued a statement that publicly blamed Russia for hacking the Democratic National Committee and orchestrating the release of the thousands of emails roiling the Democratic Party, which, it said, were "intended to interfere with the US election process." In the day's crazy news cycle, that highly-unusual announcement never had a chance.
At 4 pm, The Washington Post unveiled the infamous Access Hollywood tape, in which then-candidate Donald Trump was recorded boasting about his own sexual harassment of women. "When you're a star, they let you do it. You can do anything. Grab 'em by the pussy. You can do anything."
Within the hour, yet another media bomb dropped. Wikileaks released another trove of emails—the first 20,000 pages of 50,000 hacked emails stolen from the account of Hillary Clinton's Campaign Chairman John Podesta.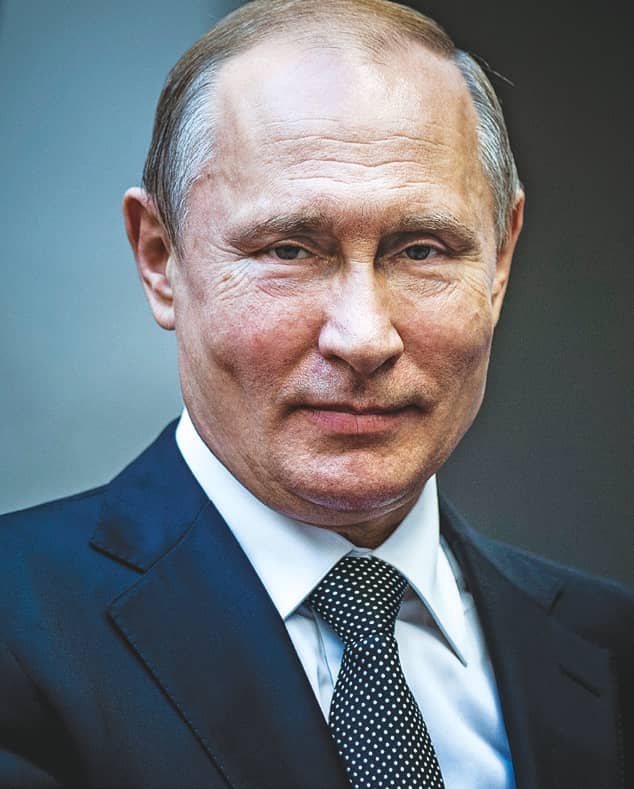 "It was so clear what was happening," recalls Mook, who at the time was a 35-year-old political operative running the Clinton campaign. In time, reporters would dig out old transcripts of paid speeches to Wall Street banks, controversial comments about Catholic voters and other documents that turned out to be damaging to the Clinton campaign. U.S. intelligence has since linked the Podesta trove to the Russian military.
Three years later, as the U.S. gears up for a new presidential election, Mook and other experts expect the Russians to strike again. They'll continue using their modern version of "agitprop" (a mashup of agitation and propaganda) that KGB officers— including a young recruit posing as a translator in Dresden, East Germany named Vladimir Putin— perfected during the Cold War.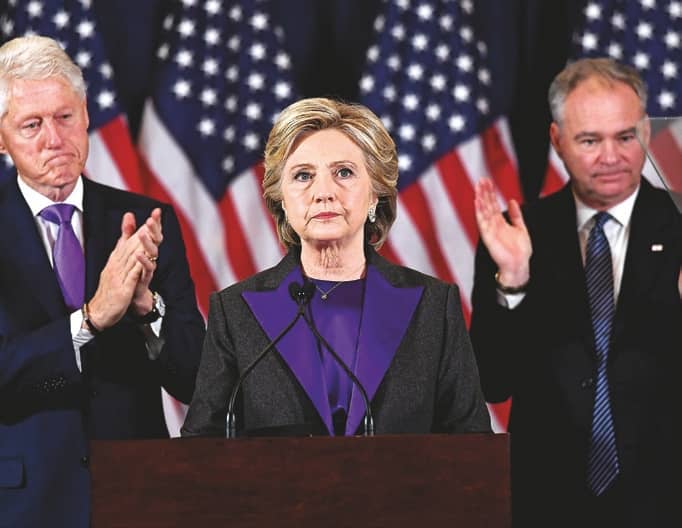 The overall intent of the Russians, most intelligence officials, and Russia experts agree, has always been to "to spin us up, pit us against each other, sow divisiveness and discord, undermine Americans' faith in democracy," in the words of FBI Director Christopher Wray. Or as Richard Clarke, a former member of the State Department and the National Security Council and a seasoned Cold Warrior, puts it: what the Russians really want is for "the American people to give up on our system."
Many campaigns have already begun practicing better cyber-security hygiene—purging their systems of old emails and text messages every 30 days or so and requiring workers to use two-factor authentication when they log in (verifying their identity from two devices), says Joshua Franklin, a cybersecurity expert who has worked for a wide array of government and private institutions involved in coming up with election security standards, and is consulting for a number of campaigns.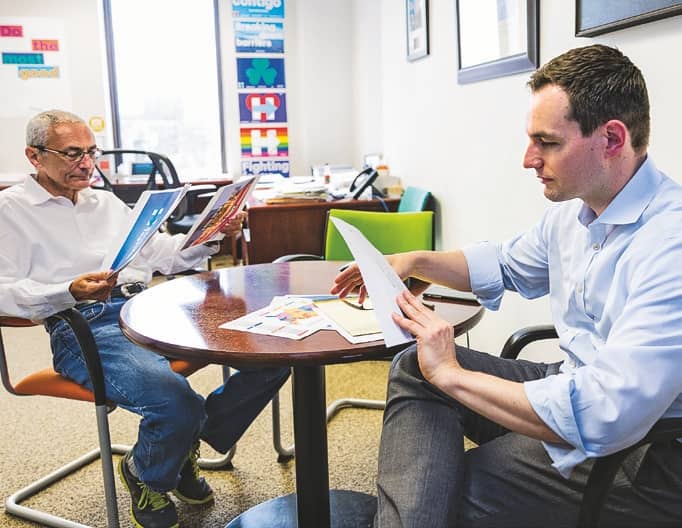 As November 2020 gets closer, a growing army of private citizens, public policy advocates, politicians, state and local election officials and national security agencies are racing to shore up the vast patchwork of security vulnerabilities laid bare by Russia's coordinated campaign of internet mischief during the 2016 election. During the Mueller investigation, Congress gave $380 million to the states to improve their election cyber-security.
Mook has now taken a bipartisan role. In 2017, he partnered with Republican Matt Rhoades, former campaign manager for Mitt Romney's 2012 presidential campaign, to establish the Defending Digital Democracy Project (D3P), at a Harvard University-affiliated think tank. The aim of the organization is to protect democracies from cyber and information attacks. Last month, a D3P spinoff won approval from the Federal Election Committee, to provide free and low-cost cybersecurity services to political campaigns without violating campaign finance laws.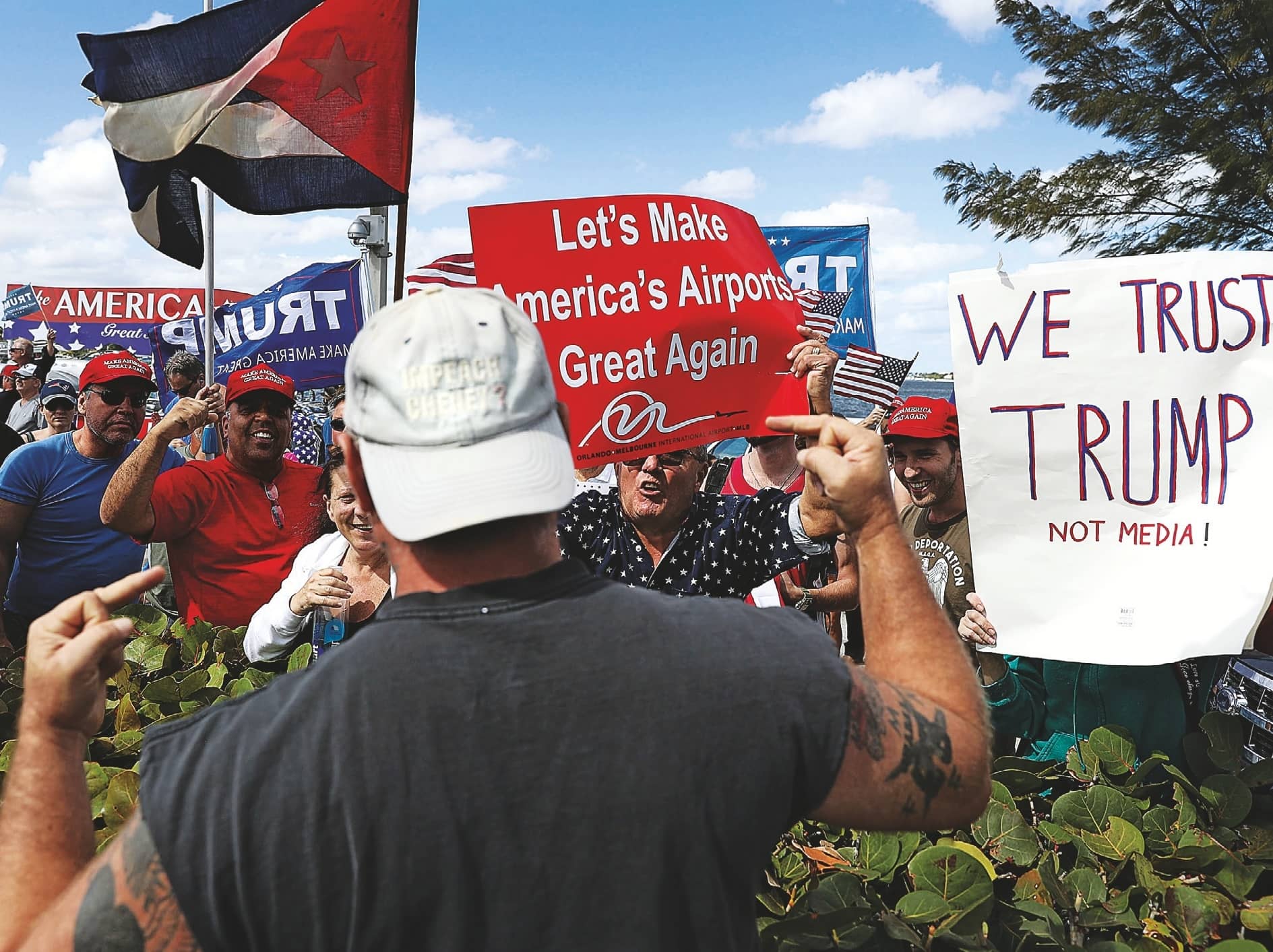 Now that Mook and his collaborators have won that approval, more campaigns will be able to deploy cutting age pattern recognition software of the type used by banks to spot fraudulent activity to monitor for likely spear-phishing emails and the unusual export of large datafiles, says Crane Hassold, a former FBI cyber expert and senior director of threat research at the cybersecurity firm Agari.
The precautions the campaigns are taking now tend to address yesterday's problems, such as the DNC hack that was ultimately so damaging to the Clinton campaign in 2016. The worry of intelligence and security experts is what the Russians are likely to do in 2020 that somehow was either overlooked in the aftermath of the last two elections or comes out of the blue. "We recognize that our adversaries are going to keep adapting and upping their game," the FBI's Wray said to the Council on Foreign Relations in April.
To understand how Russia plans to undermine Americans' faith in the U.S. democratic system, cyber-security experts and campaign officials are digging through the aftermath of the elections of 2016 and 2018 for clues. There's a lot to worry about.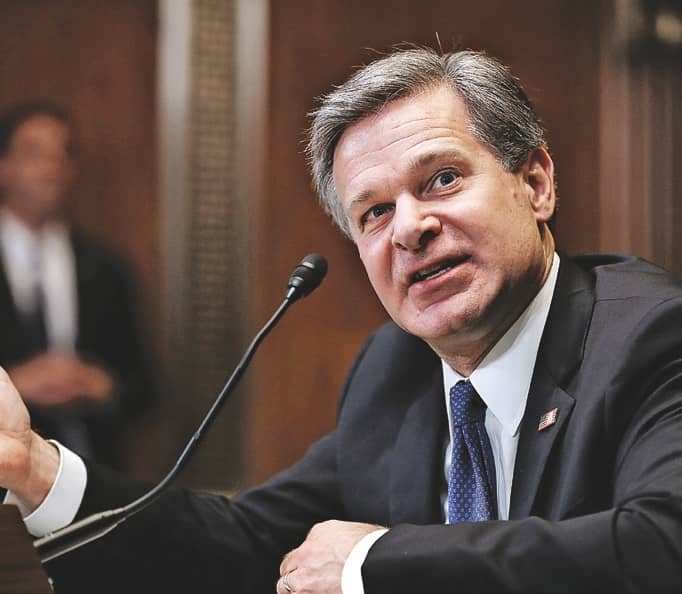 The Propaganda War
SHORTLY BEFORE THE 2016 ELECTION, UNIVERSITY of Washington researcher Kate Starbird began studying the online conversations of the #BlackLivesMatter movement. She and her team followed some of the most active Twitter accounts and tracked the influence of their tweets.
Starbird, who studies human-computer interaction, was primarily struck by how toxic much of the content was—and how vitriolic and polarized the debate had become, with some advocating violence and others using racist language. Then, just a few weeks after the team published its first paper on the topic in October 2017, representatives of Facebook admitted to congressional investigators that they had traced ad sales totaling more than $100,000 to a shadowy Russian company known as Russia's Internet Research Agency (IRA), with a history of pushing pro-Kremlin propaganda. The US intelligence community had already concluded that Russia paid social media trolls to spread fake news and influence public opinion. The ads had focused on politically divisive issues such as gun rights, immigration, and racial discrimination.
You can read up to 3 premium stories before you subscribe to Magzter GOLD
Log in, if you are already a subscriber
Get unlimited access to thousands of curated premium stories, newspapers and 5,000+ magazines
READ THE ENTIRE ISSUE
August 02, 2019