Eyes Of The Storm
Newsweek Europe
|
February 2019
Last year, thousands of migrants left Central America for the United States, many fleeing violence and poverty and hoping to claim asylum to the north. President Donald Trump saw these caravans as an "invasion" of "many gang members and some very bad people." Amid the family separations, the tear gas and the fight over a border wall that led to a partial government shutdown, three photographers for Getty Images—John Moore, Spencer Platt and Mario Tama— saw something else.
SPENCER PLATT
WHEN I WAS IN SOUTHERN MEXICO this fall covering a caravan of Central American migrants, I was extremely aware of the hyperpartisan nature of this issue and how media coverage was being used to stoke fear in the midterm elections. So while it was important to document the scope of the caravan and show the amount of people embarking on that journey, it was equally important to highlight the struggle of the individual.
I did a ton of research to prepare myself and devise a plan that would put me in a position to cover the issue appropriately. But after walking with the migrants on that first day, I remember being struck by the treacherous conditions of the journey. Members of the caravan would walk for up to 14 hours each day or hitch rides on the back of trucks with small children, which is no easy task. The fortitude they displayed to wake up each day before dawn and do it over and over again was incredible. Imagine making this journey for thousands of miles in dangerous conditions, knowing the chances you are granted asylum at the border are extremely slim.
I would say that roughly 25 to 30 percent of the migrants were families with children. As the father of a young daughter, I found it was hard to watch the toll this odyssey had on children between the ages of 3 and 6. The lack of proper nutrition, the brutal heat and the poor sanitary conditions make the trek nearly impossible for them. I took one photo of a man who carried his son for close to 2 miles at 4 a.m. in silence, yet I didn't hear him complain once. At the other end of the age spectrum, there were several elderly folks who were being pushed in wheelchairs by friends and family members.
Though many were fatigued and battered, they often expressed a good deal of hope for what awaited them at the border; they didn't seem to be plugged into the day-to-day politics of the Trump administration.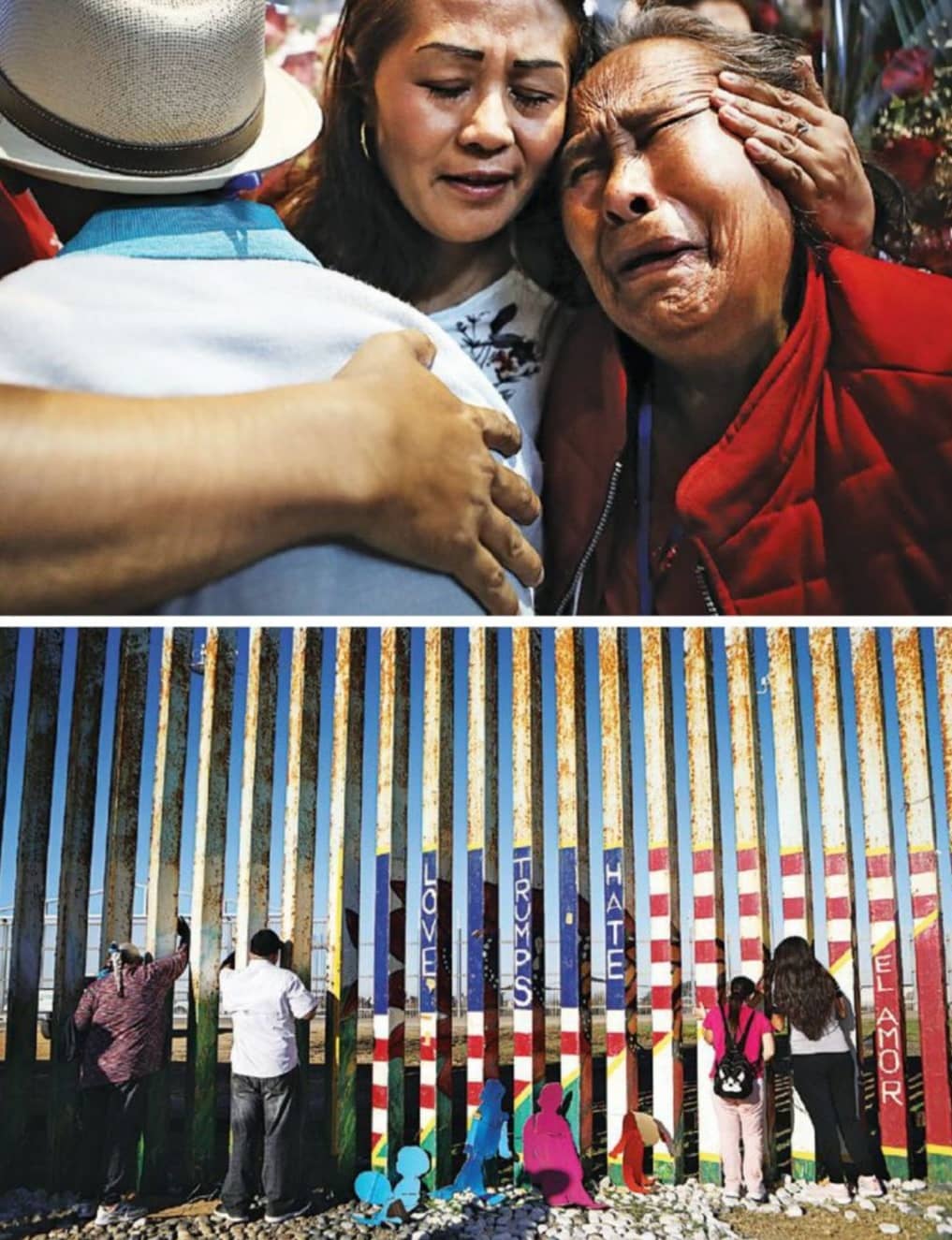 You can read up to 3 premium stories before you subscribe to Magzter GOLD
Log in, if you are already a subscriber
Get unlimited access to thousands of curated premium stories, newspapers and 5,000+ magazines
READ THE ENTIRE ISSUE
February 2019