The Best Places To Live In America
These spots combine economic growth, affordability, and quality of life. See all 50 of MONEY'S picks.
Shaina Mishkin With Sara Ivry, Sergei Klebnikov, and Max Zahn
AS MILLENNIALS AGE, it's not a question of whether they will settle down. It's a question of where.
After all, the generation-long chided as eternal renters is finally buying houses of its own. Of all the homebuyers in the U.S., more than a third were millennials in 2017, according to a study by the National Association of Realtors (NAR).
But they aren't buying in the cities they've called home for over a decade. While millennials still prefer to rent in urban centers, those who want to own a home are packing their bags and moving—largely to the suburbs—when the time comes, according to an NAR report.
It's not lifestyle choice that's driving buyers from big cities, says Susan Wachter, a professor of real estate at the Wharton School of the University of Pennsylvania. It's a matter of affordability.
"You can't necessarily become a homeowner and live in Manhattan," she says. "Millennials, in general, are moving where they still have the ability to buy."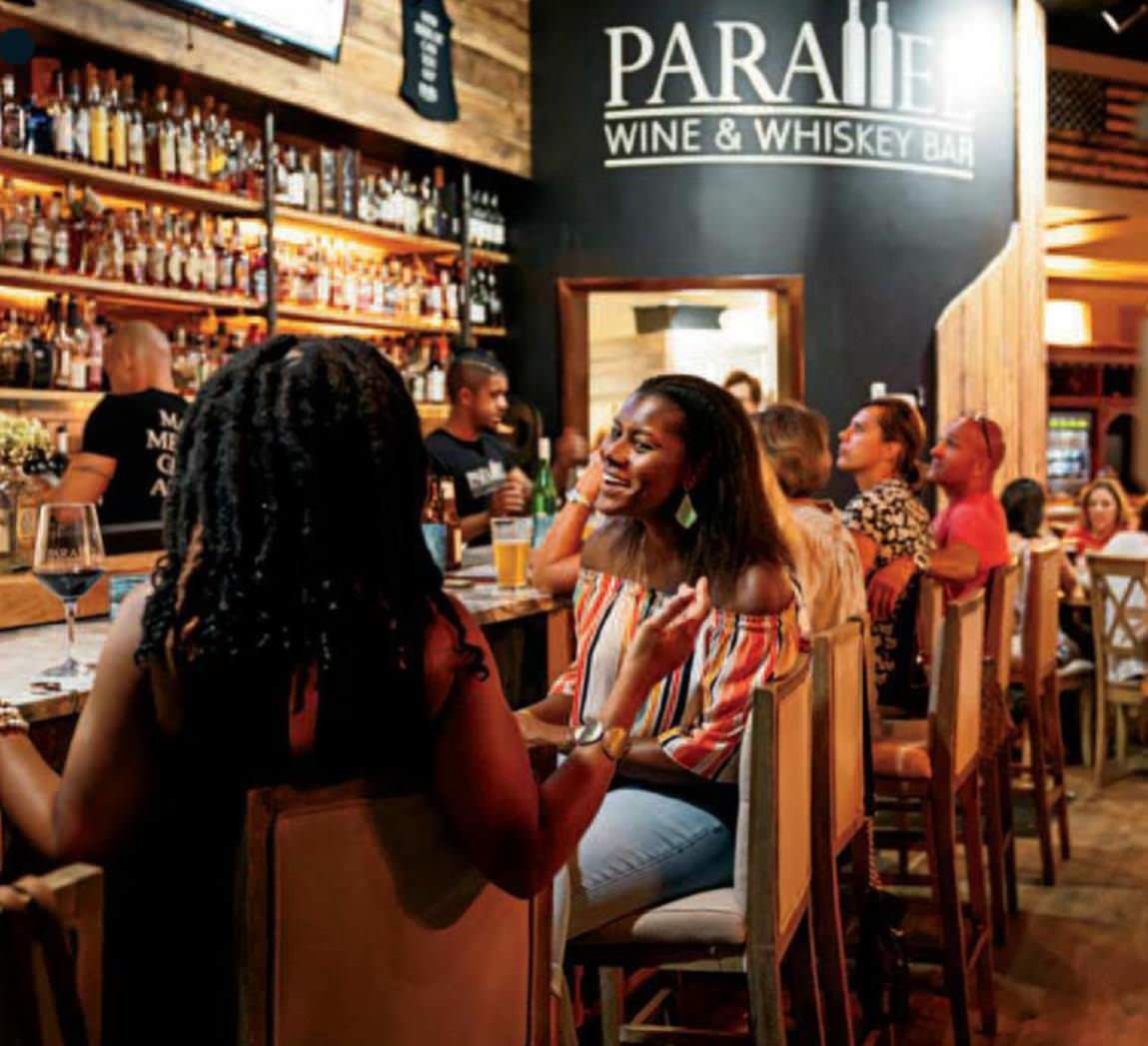 Whether you're a millennial in the market for the first time or just looking for a thriving spot to resettle your family, MONEY wants to help.
When we crunched the numbers for this year's Best Places to Live ranking, we (as always) valued locales with good schools, flourishing economies, vibrant communities, and low crime. We teamed up with realtor.com to leverage its knowledge of housing markets throughout the country. We sought out diversity, taking note of the economic and cultural benefits it gives a community. And we added a new metric that directly compares home prices with income—emphasizing the kind of balance that makes a community a good fit for working families.
As you'll see in the following pages, the top 50 spots are not filled with New Yorks and San Franciscos, even though we considered any U.S. city with a population of 50,000 or greater. As it turns out, the best places to find a job, buy a house, and settle down are large suburbs or small cities where the cost of living is proportional to income.
Take, for example, this year's top spot: Frisco, Texas. What was once a tiny rail town had become the fastest-growing city in the U.S. by mid-2017, according to the Census Bureau. While there's a lot to love about Frisco, part of its appeal is the city's relatively low cost of living compared with its higher incomes and booming job growth. A typical Frisco family could pay off a new home in less than half the time it would take a Bostonian one to do so.
Frisco has company: A recent Census report shows that, while overall mobility is down and growth is slowing in the Northeast, the population in parts of the South and West is booming. In 2017, 10 of the 15 fastest-growing cities were in Southern states, with seven in Texas alone. "These are states where job growth is rapid," Wachter explains. "The only difference is housing prices are not increasing." Of course, we all have different values, and Frisco won't be the perfect fit for everyone. If you're considering a move, we hope this ranking, filled with towns and cities that offer jobs, affordable living, and community, give you the tools you need to find your perfect place.
1 Frisco Texas
GEARBOX SOFTWARE president Randy Pitchford could have moved his video game company anywhere. But ultimately, the California native picked Frisco, Texas, 30 miles north of Dallas, for his company's new headquarters. "I don't regret it," Pitchford says, reflecting on the 2015 move from nearby Plano. "It's actually been even better than we expected." Pitchford is not the only one picking up and moving to the North Texas city. A sleepy bedroom community of 6,000 as recently as 1990, the city today houses around 180,000 residents. Jobs are projected to grow by nearly 15% over the next four years, according to Moody's Analytics, and companies from T-Mobile to Oracle have offices in the city.
Frisco's growth, while impressive, is not necessarily unusual for Texas. The state has grown by 3 million people since 2010, more than any other in the U.S., while its local economies are going strong. "Job growth is expanding in Texas as fast as anywhere," says Wachter, the real estate professor. "Firms are moving to provide jobs where houses are affordable, and people are moving to jobs where the cost of living is not too high."
But growth alone is not what makes Frisco the best place to live in America. Rather, it's the way the city has translated its growth into a higher quality of life. "The mentality here is, Let's build the place we all want to have fun in and live in," says Pitchford. While his company considered going as far as Quebec, "by every metric we had, Frisco came out on top," Pitchford says.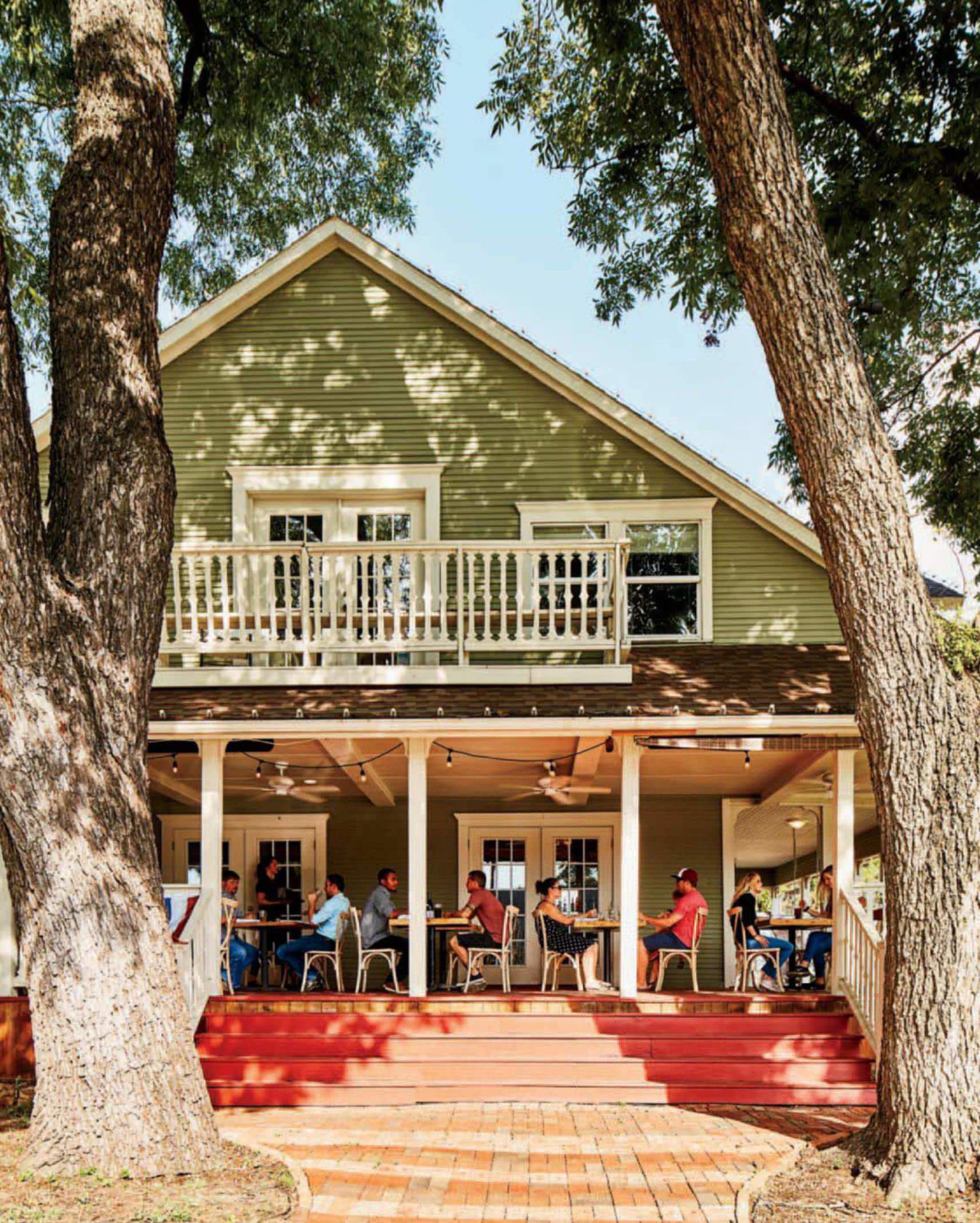 One of those metrics: Frisco's outstanding public schools. With more than 70 campuses, the Frisco Independent School District has the highest graduation rate of all the cities and towns MONEY evaluated this year. "I can afford private, but the public school system here is so great," Pitchford says, citing the district's career training center, which offers high school students the opportunity to gain real-world experience in specialized programs from hospitality to health science.
Like many Frisco institutions, the schools have benefited from a city focus on public-private partnerships—arrangements that bring high-level sports, art, and technology to the Texas town.
Take the Ford Center at the Star, an indoor athletic facility where the Dallas Cowboys have practiced since 2016. It was built as a partnership between the team, the city government, and the Frisco schools—so when the Cowboys aren't using the indoor field, high school teams get it for practice and games. The model dates to 2003, when the city partnered with two business groups to build Dr Pepper Ballpark, now home to the Frisco RoughRiders.
Local officials have worked similarly with Drive.ai, a self-driving-car company based in California, to bring driverless car testing to Frisco—a project the city hopes will ease transit for residents while boosting business in Frisco's entertainment district.
For all of Frisco's growth, there are tradeoffs. Christie Smith, who moved to Frisco 10 years ago, says she is glad she bought a home when prices were lower. In the first quarter of 2018, the median home price reached $349,000. That may sound cheap to some coastal readers, but it's well above the U.S. median price.
Still, Smith says, the growth has done more good than harm to the community. When she moved to the area with her husband in 2008, she says, Frisco's most notable landmark was an Ikea. Now, she adds, between concerts, games, and charity runs, "you could be doing something every night of the week."
2 Ashburn Virginia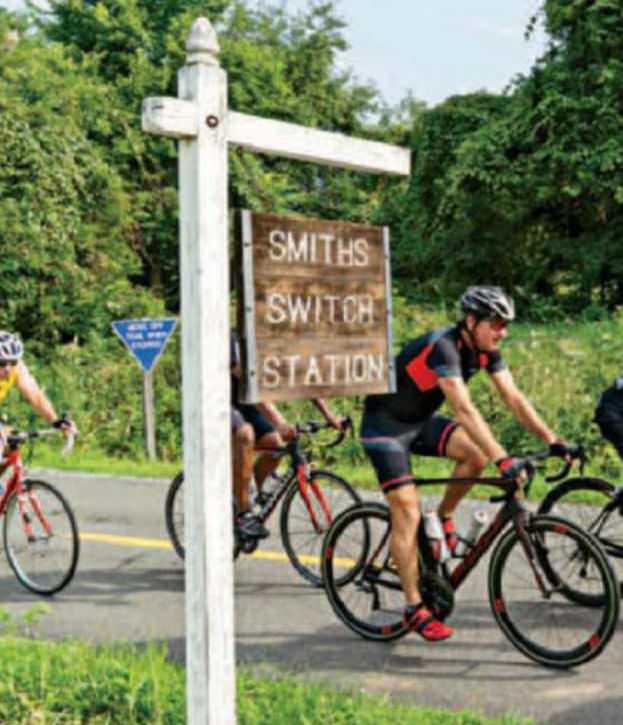 WHEN 33-YEAR-OLD Stefanie Dove moved to Ashburn from New York City three years ago, the transition was something of a shock. A former resident of Harlem and Brooklyn's hipper quadrants, she was used to the constant chaos of city living and arrived, she says, "by myself, not knowing a soul."
On her second day in town, she learned of a young professionals' group and went to a meeting, introducing herself to the people who would become her closest friends. "You can never get bored here," she says. "It's typically not what can we do, but what should we do? There are always festivals and fairs—music festivals, seafood festivals."
She also bought herself a car—her first—and set about exploring the area's breweries and wineries. (In particular she's a fan of Parallel, a wine and whiskey bar with regular live music.)
Dove moved to Ashburn, a largely suburban area that is an integral part of the Dulles Tech Corridor, for a job in nutrition services for Loudoun County schools. That such a department exists in this nationally lauded district speaks to how much the community values local fare and farmers, and seeks to teach students how food gets from farm to table.
It also hints at the richness of Ashburn's school offerings. "The education is great," says longtime Ashburn resident Tony Stafford, the father of a 13-year-old boy and the owner of Ford's Fish Shack. He moved to the area 21 years ago to open his own neighborhood restaurant; he now has three outposts and knows regulars by name.
You can read up to 3 premium stories before you subscribe to Magzter GOLD
Log in, if you are already a subscriber
Get unlimited access to thousands of curated premium stories, newspapers and 5,000+ magazines
READ THE ENTIRE ISSUE
October 2018