THE GOOD COMPANY
Manufacturing Today
|
June 2020
THE TEAM OF INDRADEV BABU, RAVI RAGHAVAN, AND V ANBU, HEADING IMTMA, WORK CLOSELY TO GIVE THE MANUFACTURING INDUSTRY ITS MUCH NEEDED EDGE
Whatever anybody might say, it is manufacturing that is the mainstay of any economy. Countries who believe this and work towards this are likely to be better off in the long run. For some time now, this backbone has been a little under the weather. Economic circumstances and a bleak outlook have not been working in its favour. Nonetheless, it's only a matter of time before the wheels begin moving at speed.
Despite the settings, it feels good to know that the vibrant Indian manufacturing scenario has even compelled the government to come up with Make in India – a theme that continues to resonate through the minds of every Indian company that makes goods. The recent overtures by the government to step up Indian manufacturing for defence will mean the game has been upped for the industry.
Manufacturing has several aspects to it. But its core remains machining and machine tools. No manufacturing can happen if these are absent. As a job, this vista is invisible to most people unfamiliar with the concept of manufacturing. It's for this purpose there are associations present to educate the uninitiated. For the industry in question here, it is The Indian Machine Tool Manufacturers' Association (IMTMA).
LEADING FROM THE FRONT
Led by industry stalwarts of Indradev Babu, president (also MD, UCAM India); Ravi Raghavan, vice-president (also MD, Bharat Fritz Werner India); and V Anbu, director-general, IMTMA, the seasoned gentlemen continuously strive to make the association a name to reckon with while all the time working wonders for its members. Each of them brings in expertise while working in tandem to benefit all under its umbrella.
A few years ago, the machine tool industry was thriving. It's aware that it has some of the finest products and manpower that can compete globally. Today, it is struggling to find answers to questions on several fronts that seem beyond its realm. This is where the association come in.
Speaking about recent initiatives that have come from the Centre, Indradev Babu says, "We are now at the cusp of a new innings and seeing some undercurrents of positive vibes from the Government for strengthening the manufacturing sector. To serve the defence sector, IMTMA has been talking to Ordnance factories for providing products and solutions and advocated to the ministry for the inclusion of capital goods and engineering products under defence offsets which open up new opportunities. The push for defence production (including raising of FDI from 49% to 74%) is expected to be a game-changer as it will help in realising India's true potential in production of weapons and military hardware. Global defence companies are likely to set up their production units in India and bring advance technologies and the Indian machine tool industry should keenly explore those opportunities."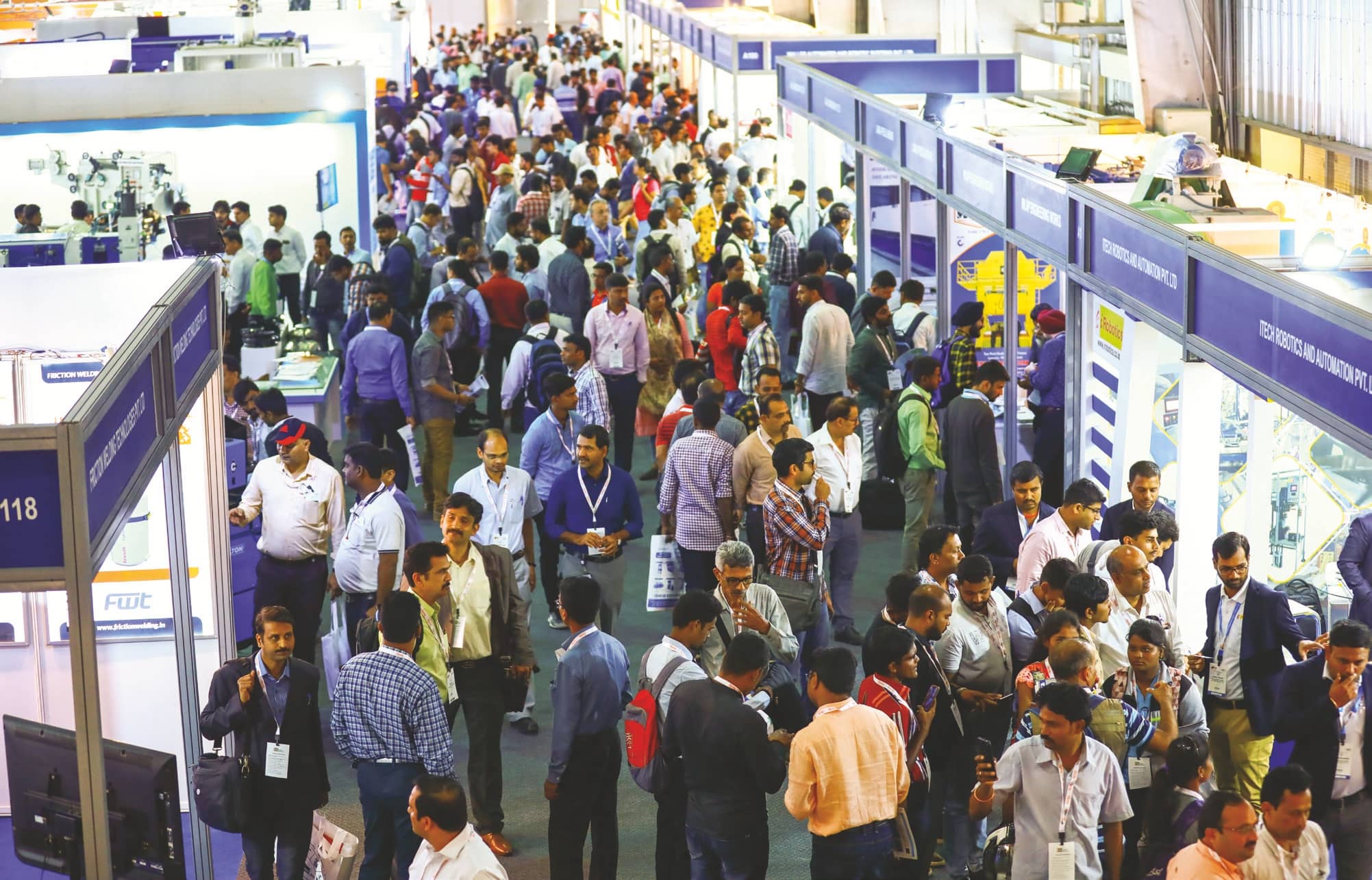 You can read up to 3 premium stories before you subscribe to Magzter GOLD
Log in, if you are already a subscriber
Get unlimited access to thousands of curated premium stories, newspapers and 5,000+ magazines
READ THE ENTIRE ISSUE
June 2020