PLAYING IT SAFE
Manufacturing Today|July 2020
THE MANUFACTURING COMPANIES ARE REDEFINING THEIR SAFETY GUIDELINES. KNOW HOW.
SAFETY IS THE MAJOR ASPECT THAT THE pandemic has altered for the lay man as well as for the industry. Every manufacturing company is taking utmost steps to keep its employees safe and the business intact. Underlining his company's policy in this regard, Farrokh Cooper, Chairman & MD, Cooper Corporation mentions, "The top-down approach about following safety norms sends a clear message to shopfloor people. It helps us in developing 'safe work culture in the organisation' and safe work culture improves the morale of employees. Also, safety implementation will help us in increasing productivity, reduce overhead expenses, avoid undue litigations and improve the image of the company as safety comes under best business practices among the top industries." Informing about the Cummins India's safety approach
Aditi Sharma, Vice-President Quality, Manufacturing, HSE, NPRO & CSE, Cummins India says, "Our goal within the HSE function is to ensure that every single employee leaves work in the same or better condition. This is duly reflected in the lagging safety indicators, while globally we have reduced our incident rate by more than 50% in last decade even with strong growth trajectory, India ABO has been on the forefront of this – In 2019, we reduced recordable injuries by 25%, lost work day cases dropped by 41% & dangerous occurrence count decreased by 32%. We have an active risk assessment process and with current risk assessments our focus is on two aspects - 1. Continuation+ Acceleration - Culture, Ergonomics & risk management and 2. Development and Deployment - Non-process work and Management of Change (MOC).
George Rajkumar, India Operations & Asia Pacific Region Operations Strategy Director, Grundfos says, "We understand that safety is not just the responsibility of Environment, Health & Safety department but of every employee present in the company. A Plan-Do-Check-Act (PDCA) approach is followed to reduce the risks and adopt a fool-proof method by providing high standard safety tools & equipment and train our employees in behavioral safety." Kamal Nandi, Business Head & Executive Vice President, Godrej Appliances explains, "In the preCOVID era, the idea of safety at work was confined to - occupational hazards, safety from accidents, injuries and protocols to follow while operating heavy machinery. Owing to the pandemic, a calibrated approach towards 'health & hygiene' is also a part of the safety narrative across the board now."
With changing situation, the industry is adopting new approaches towards keeping employees, environment and customers safe. Sanjay Srivastava, Business Head, Mahindra World City, Jaipur & Director, ORIGINS says, "We have a '3C' approach to unlocking, with safety at its core: Collaboration with stakeholders, Careful Planning and Caring for our Communities" Milan Thakkar, CEO, Walplast says "We put into action 'Precaution is better than cure' quote with our program. To be specific as a measure of safety we have provided our employees and workers with sanitizers & face masks which would help them to give better outputs without bothering about the safety aspect. We also provide them training on a frequent basis with respect to social distancing, washing hands on a regular basis and also wearing gloves while working."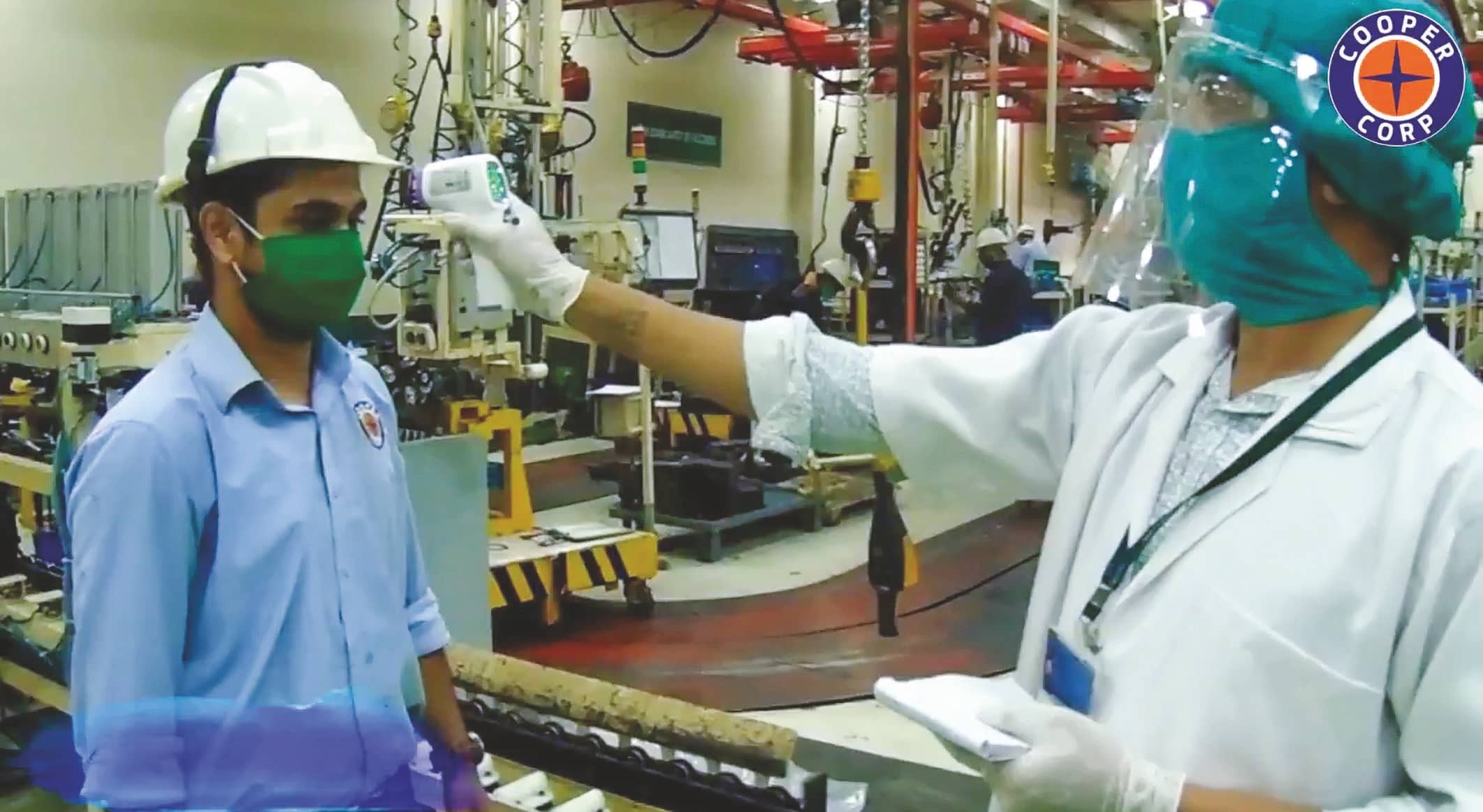 REDEFINING SAFETY
With the new normal, social distancing, sanitisation, use of masks, temperature check, etc. have become buzzwords. However, going beyond these what steps are companies taking to make the workplace safe? Answering this Puneet Vidyarthi,Brand Leader, CASE India says, "We've scrutinized each & every process that we follow in an attempt to secure the lives of our employees. We've even changed the way our employees punch attendance. It's shifted from biometricst to a GPS based app which allows them to punch in and out. Besides, the use of infrared thermometers & security cameras are helping us in keeping an eye at our facilities at all times. We continue to seek out more technologies that can help us in creating a safe and hygienic environment." "We are following all safety norms mandated by the Government & WHO to ensure proper health of our employees. Proper Standard operating procedures or SOP have been formulated for a work place working and communicated to all the employees," mentions Saurabh Goel, President, Havells India.
You can read up to 3 premium stories before you subscribe to Magzter GOLD
Log in, if you are already a subscriber
Get unlimited access to thousands of curated premium stories and 5,000+ magazines
READ THE ENTIRE ISSUE
July 2020