Gautam Hari Singhania on Super Cars
MARWAR India
|
January - February 2020
India's 'Complete Man' Gautam Hari Singhania's fleet of supercars is envious to a few but an inspiration for many. The feisty CMD of the Raymond Group is now India's representative of the Federation Internationale de l'Automobile's World Motor Sports Council and also represents the Federation of Motor Sports Clubs of India as its Titular. In a Q&A with MARWAR, he talks about his passion for supercars, motor sport and more.
Which was your first memorable sports car?
The Lotus Elise was the car I enjoyed the most while growing up, alongside the Mercedes-Benz 190E which was quite special too.
What do you look for in a car in terms of performance, design and usability?
It really depends. There are so many types of cars, each for a different market segment and purpose that they are uniquely tuned for. Most people think that Lamborghini and Ferrari are in the same market segment, but they are not.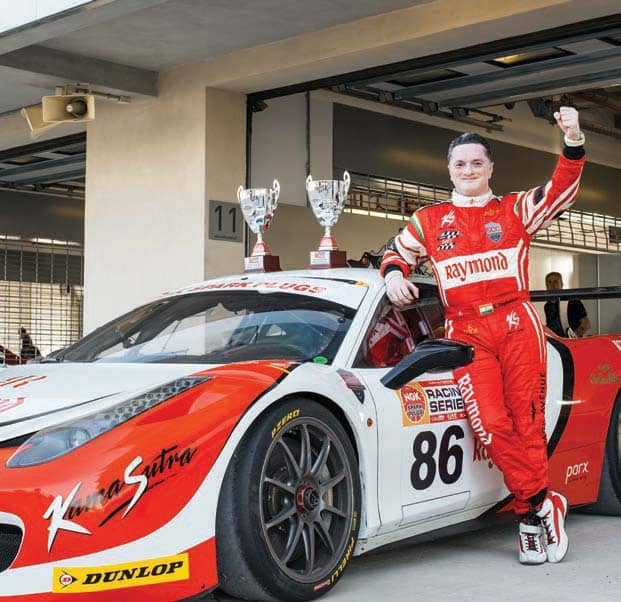 How were you introduced to motor sport?
I started racing go-karts when I was 15 at the Brand Hatch Racing School in UK, from where I moved on to national and international level karting events. When I was 18, I participated in my first ever MASA Rally (of the Maharashtra Automotive Sports Association, later assimilated to WISA - Western India Sports Association).
How did the Super Car Club (SCC) come to be?
In 2006-07 when we used to go out with our supercars, we would notice that people would be really happy to see us drive together. We thought that this was a great idea—to assemble supercar owners who share a like-minded passion, and this is how the SCC was born. Thousands of people would come out to see these cars, with the cars eventually becoming a very big attraction. Over the years, I have made a lot of friends… you get together and you learn so much from each other.
You can read up to 3 premium stories before you subscribe to Magzter GOLD
Log in, if you are already a subscriber
Get unlimited access to thousands of curated premium stories, newspapers and 5,000+ magazines
READ THE ENTIRE ISSUE
January - February 2020