SAFEGUARDING FREE TRADE AND THE DOMESTIC INDUSTRY: BILATERAL SAFEGUARD MECHANISM
Legal Era|December 2019
Going forward, Indian authorities must be cautious in implementing the FTAs as a whole- not just liberalizing tariffs and extending concessions to FTA partners but also ensuring implementation of safety mechanisms enshrined therein
Article I of the General Agreement on Tariffs and Trade ("GATT") provides for the principle of the Most Favored Nation ("MFN"). Under the principle of MFN, Member Countries of the World Trade Organization ("WTO") must accord uniform and similar treatment to all other Member Countries. An exception to this principle is found in Article XXIV of the GATT, which allows two or more Member Countries to extend tariff concessions to one another which they do not extend to other members, by entering into Free Trade Agreements ("FTA")/ Regional Trade Agreements ("RTA"). RTAs have risen in number over the years- as of 1st September 2019, 302 RTAs between Member Countries are in force.
India has notified 15 RTAs as of date, while several negotiations are in the pipeline. The following Indian RTAs are in force: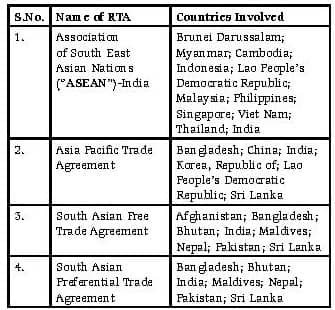 India is currently negotiating FTAs with European Free Trade Agreement ("EFTA"), EU, Australia, and New Zealand, among others. India was also a negotiating partner in the mega regional agreement (yet to be concluded)- the Regional Comprehensive Economic Partnership ("RCEP"). However, it seems India has taken a step back in the negotiations, due to a failure of the final texts to tackle its trade concerns. With the changing global landscape, India has been moving towards a more protectionist form of trade governance. As per WTO data, the average applied MFN tariff rate for India is 17.1%, and the trade-weighted average rate is 11.7%1, which is much higher than its counter-parts. Further, only 9.8% of the imports are MFN duty-free.2 On the other hand, the duty-free imports under the various FTAs signed by India constitute a substantial part of the total imports into India, which has been widely contended a serious set-back for the domestic industry in India.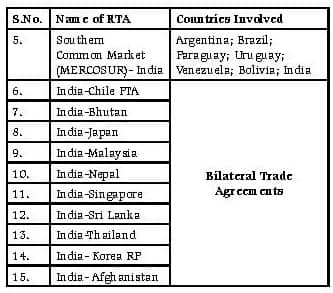 You can read up to 3 premium stories before you subscribe to Magzter GOLD
Log in, if you are already a subscriber
Get unlimited access to thousands of curated premium stories and 5,000+ magazines
READ THE ENTIRE ISSUE
December 2019