No Matter How Hard, The Court Has To Decide Every Case
One of the senior-most Judges of the Supreme Court, known for some path-breaking judgments this country has seen, Hon'ble Justice Arjan Sikri in an exclusive interview with Legal Era…
Justice A.K. Sikri was elevated as Judge of the Supreme Court of India on April 12, 2013. Prior to that, he served as the Chief Justice of the Punjab and Haryana High Court, a position he was elevated to on September 23, 2012. Before that, he was made the Acting Chief Justice of the Delhi High Court on October 10, 2011.
Justice Sikri has heard cases on arbitration, commercial matters, Constitutional matters, and labor (service) matters. As a Judge, he has dealt with all kinds of jurisdictions and sat on the commercial, IPR, and insolvency benches for several years, giving landmark judgments.
Justice Sikri was appointed Judge of the Delhi High Court on July 7, 1999; Senior Advocate, Delhi High Court, on September 30, 1997; and Vice-President, Delhi High Court Bar Association, in 1994-95. He was Counsel for numerous public-sector undertakings, banks and financial institutions, educational institutions, and private-sector corporations.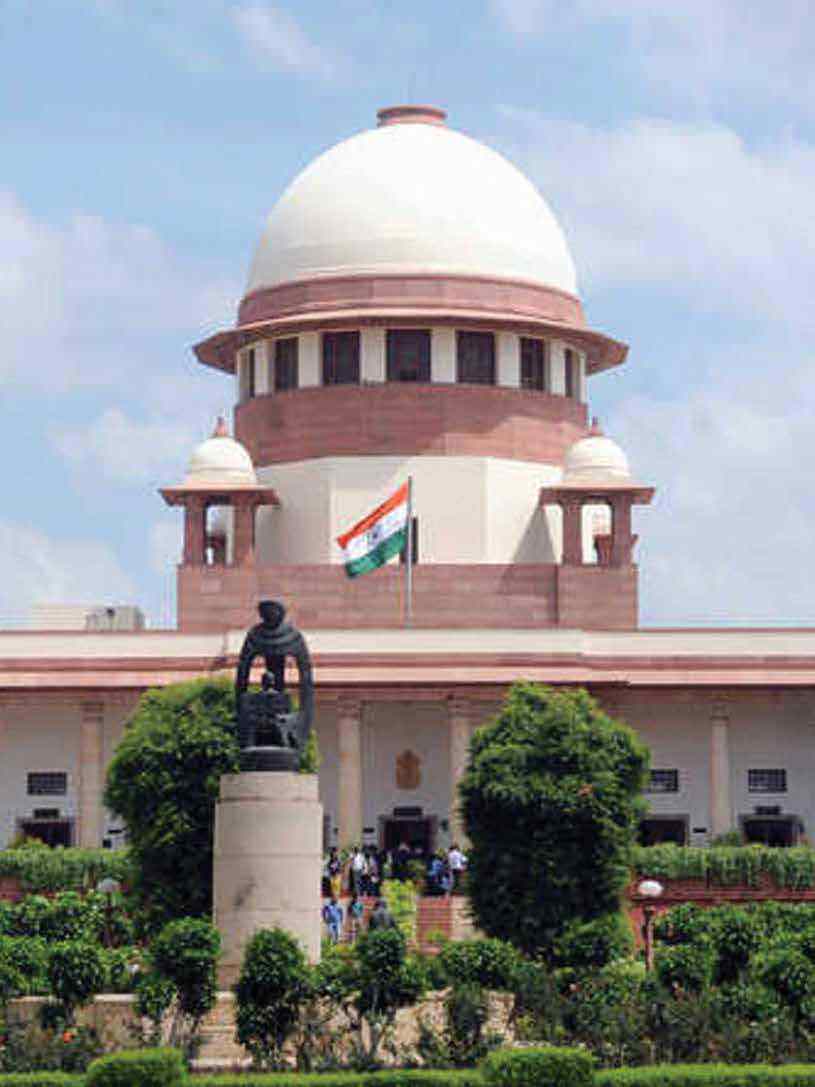 He also served as part-time lecturer at Campus Law Centre, Delhi University, from 1984 to 1989 and as member of the governing bodies of various colleges from time to time. Someone with an excellent academic record, Justice Sikri in 2007 was chosen as one of the 50 most influential persons in Intellectual Property in the world by a leading international organization as recognition of his contribution to the growth of Intellectual Property Laws via his judgments.
LE: With globalization cutting across most barriers, what do you foresee for the legal industry?
You see, it's a very general question; there can be so many facets to it. One facet would relate to the nature of cases that are emerging because of globalization and how it is changing the landscape of the legal profession. Globalization cutting across most barriers has led to cross-border ramifications in so many areas, like intellectual property matters, international arbitration, cross-border insolvency matters, etc. with free flow of capital and technical know-how from one country to another and entities in two different countries collaborating. If there are disputes, it may lead to patent disputes or disputes over capital know-how. If there are commercial disputes which are to be resolved through arbitration, it will lead to international commercial arbitration. Likewise, any multinational company which has headquarters in one country would have set up its business in other countries as well. If such a company becomes insolvent, it will have cross-border ramifications. Thus, insofar as legal nature is concerned, its phase is changing and totally new types of disputes at international level are emerging.
The other facet is that globalization is leading to the convergence of laws. In order to avoid the conflict of laws, countries are to have uniform laws and it is more particular in the aforesaid category of cases which I mentioned such as intellectual property laws including patents, arbitration laws, contract laws, insolvency laws, etc.
Yet another aspect of globalization is, especially since we are speaking of the legal profession, the question of whether foreign lawyers or foreign law firms should be allowed to practice in this country or not. So, this becomes another facet of globalization insofar as the legal industry is concerned.
The fourth aspect is technology like artificial intelligence. Many questions are now being raised and they have in fact become very pertinent questions like how far is it going to affect the legal profession. Because it is said that if you have some problem and you go to a lawyer, the lawyer would have some knowledge about that subject, he/ she may study that subject a little more and come to a conclusion, and give you some advice on what you should do and what you should not do. However, if a computer is programmed and finetuned, an algorithm is developed on that basis, the feeling is that it may provide more precise and more predictable solutions than what a human mind can do. Notably, in America, it has already started, in a sense that many companies, and particularly big companies, when they have problems, they don't go to lawyers for advise, especially where corporate practice is concerned, not necessarily that they approach lawyers now because this artificial intelligence has taken it to a level where one gets more predictable results. Otherwise, there is always uncertainty regarding legal outcomes. Where a particular dispute has arisen, how a court will ultimately take it, you never know. Even when there are precedents, the outcome may not be in the same direction. In a given situation, how the court will react nobody can predict. By contrast, it is felt that through artificial intelligence, we may get more predictable results.
So, these are some aspects which I can think of in terms of globalization and the legal profession: First, the cross-border ramifications of disputes which are making disputes more complex; second, about the convergence of laws; and third, artificial intelligence.
LE: Our second question is about technology and artificial intelligence. You said that in America, they have reached a stage where they don't approach lawyers and rely on artificial intelligence, at least when they are looking for predictable answers. Do you see that happening in a country as vast and complex as India?
You can read up to 3 premium stories before you subscribe to Magzter GOLD
Log in, if you are already a subscriber
Get unlimited access to thousands of curated premium stories, newspapers and 5,000+ magazines
READ THE ENTIRE ISSUE
September 2018