33 Ways To Get Higher Yields
Kiplinger's Personal Finance
|
June 2019
From super-safe money markets to adventurous MLPs and REITs, we found 33 ways to put more cash in your pocket.
For more than a decade, income investors have been plagued by paucity wrapped in misery. The bellwether 10-year Treasury note has doled out an average 2.6% interest since 2008. Although the Federal Reserve has nudged its target interest rate range to 2.25% to 2.50%, it has signaled that it's done raising rates for now.
Even worse, the yield on the 10-year T-note briefly sank below the yield on the three-month T-bill—an unusual inversion that can sometimes herald a recession and lower yields ahead (see "Ahead," on page 12). The takeaway: Locking your money up for longer periods is rarely worth the negligible increase in yield.
What could increase your yield these days? Being a little more adventurous when it comes to credit quality. When you're a bond investor, you're also a lender, and borrowers with questionable credit must pay higher yields. Similarly, stocks with above-average yields probably have some skeletons in their balance sheets.
You can ameliorate credit risk—but not eliminate it—through diversification. Invest in a mutual fund, say, rather than a single issue. And invest in several different types of high-yielding investments—for example, investment-grade bonds, preferred stocks and real estate investment trusts—rather than just one category.
Despite such caveats, income investing is not as bad as it was in 2015, when it was hard to milk even a penny's interest out of a money market. Now you can get 3.3% or more from no-risk certificates of deposit at a bank. We'll show you 33 ways to find the best yields for the risk you're willing to take, ranging from 2% all the way up to 12%. Just remember that the higher the payout, the greater the potential for some rough waters. (Prices, yields and other data are as of April 19.)
2%-3%
SHORT-TERM ACCOUNTS
Short-term interest rates largely follow the Fed's interest rate policy. Most observers in 2018 thought that would mean higher rates in 2019. But slowing economic growth in the fourth quarter of 2018 and the near-death experience of the bull market in stocks changed that. The Fed's ratehiking campaign is likely on hold for 2019.
Still, money markets are good bets for money you can't stand to lose. Money market funds are mutual funds that invest in very-short-term, interest-bearing securities. They pay out what they earn, less expenses. A bank money market account's yield depends on the Fed's benchmark rate and the bank's need for deposits.
THE RISKS: Money market mutual funds aren't insured, but they have a solid track record. The funds are designed to maintain a $1 share value; only two have allowed their shares to slip below $1 since 1994. The biggest risk with a bank money market deposit account is that your bank won't raise rates quickly when market interest rates rise but will be quick on the draw when rates fall. MMDAs are insured up to $250,000 by the federal government.
HOW TO INVEST: The best MMDA yields are from online banks, which don't have to pay to maintain brick-and-mortar branches. Currently, a top-yielding MMDA is from INVESTORS EACCESS, which is run by Investors Bank in New Jersey. The account has no minimum, has an annual percentage yield of 2.5% and allows six withdrawals per month.
You'll get a bump from a short-term CD, provided you can keep your money locked up for a year. MERRICK BANK, in Springfield, Mo., offers a one-year CD yielding 2.9%, with a $25,000 minimum. The early withdrawal penalty is 2% of the account balance or seven days' interest, whichever is larger. The top five-year CD yield was recently 3.4%, from FIRST NATIONAL BANK OF AMERICA in East Lansing, Mich.
Your primary concern in a money fund should be how much it charges in expenses. VANGUARD PRIME MONEY MARKET FUND (SYMBOL VMMXX, YIELD 2.5%) charges an ultralow 0.16% a year and consistently sports above-average yields.
Investors in high tax brackets might consider a tax-free money fund, whose interest is free from federal (and some state) income taxes, such as VANGUARD MUNICIPAL MONEY MARKET FUND (VMSXX 1.6%). To someone paying the maximum 40.8% federal tax rate, which includes the 3.8% net investment income tax, the fund has the equivalent of a 2.7% taxable yield. (To compute a muni's taxable-equivalent yield, subtract your tax bracket from 1, and divide the muni's yield by that. In this case, divide 1.6% by 1 minus 40.8%, or 59.2%). The fund's expense ratio is 0.15%.
2%-3%
MUNICIPAL BONDS
Muni bonds are IOUs issued by states, municipalities and counties. At first glance, muni yields look as exciting as a month in traction. A 10-year, AAA-rated national muni yields 2.0%, on average, compared with 2.6% for a 10-year Treasury note.
But the charm of a muni bond isn't its yield; it's that the interest is free from federal taxes—and, if the bond is issued by the state where you live, from state and local taxes as well. As with tax-free money funds, investors should consider a muni fund's taxable equivalent yield; in the case above, it would be 3.4% for someone paying the top 40.8% federal rate.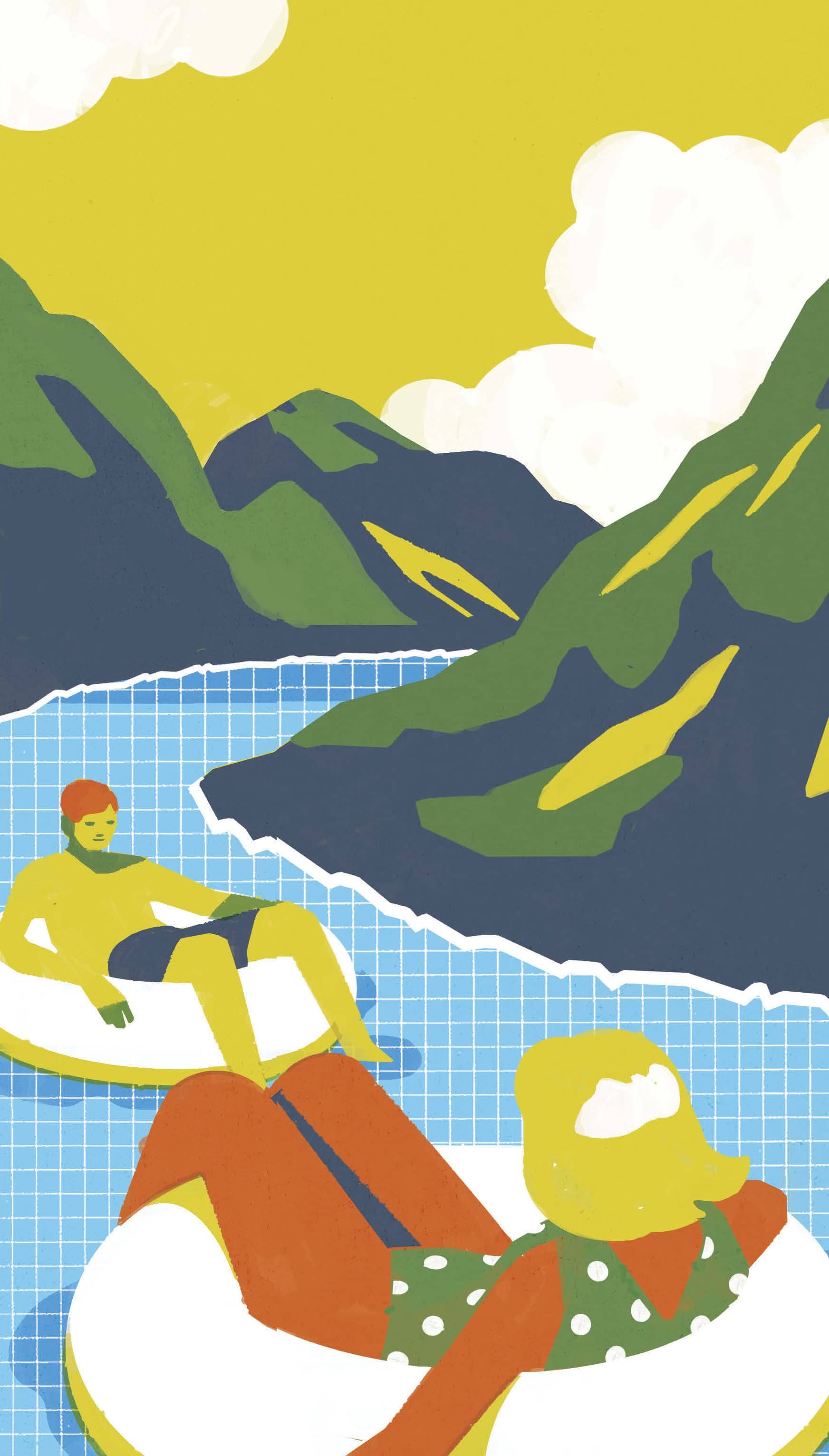 Yields get better as you go down in credit quality. An A-rated 10-year muni—two notches down from AAA but still good—yields 2.3%, on average, or 3.9% for someone paying the top rate.
THE RISKS: Munis are remarkably safe from a credit perspective, even considering that defaults have inched up in recent years. But like all bonds, munis are subject to interest rate risk. If rates rise, your bond's value will drop (and vice versa), because interest rates and bond prices typically move in opposite directions. If you own an individual bond and hold it until it matures, you'll most likely get your full principal and interest. The value of muni funds, however, will vary every day.
HOW TO INVEST: Most investors should use a mutual fund or ETF, rather than pick their own individual bonds. Look for funds with rockbottom expenses, such as VANGUARD LIMITED-TERM TAX-EXEMPT (VMLTX, 1.8%). The fund charges just 0.17%, and yields the equivalent of 3% for someone paying the highest federal tax rate. It's a short-term fund, which means it's less sensitive to interest rate swings. That means its share price would fall less than longer-term funds' prices if rates were to rise. The average credit quality of the fund's holdings is a solid AA–.
FIDELITY INTERMEDIATE MUNICIPAL INCOME (FLTMX, 2.0%), a member of the Kiplinger 25, the list of our favorite no-load funds, gains a bit of yield (a taxable equivalent of 3.4% for those at the top rate) by investing in slightly longer-term bonds. The fund's expense ratio is 0.37%; the largest percentage of assets, 39%, is in AA bonds.
VANGUARD HIGH-YIELD TAX-EXEMPT FUND INVESTOR SHARES
You can read up to 3 premium stories before you subscribe to Magzter GOLD
Log in, if you are already a subscriber
Get unlimited access to thousands of curated premium stories, newspapers and 5,000+ magazines
READ THE ENTIRE ISSUE
June 2019