10 Easy Moves That Will Save You Time and Money
Kiplinger's Personal Finance
|
September 2015
Finances too complicated? We've solved the puzzle with 10 easy moves that will save you time and money.
Sandra Block and Kathy Kristof
Back in the day, TVs were all basic black and-white sets with on-off knobs and a choice of four channels. People saved money in a bank account, carried a department-store charge card, and could fit all of their important papers in the proverbial shoebox. Today's big screen entertainment centers come with hundreds of channels and multiple remotes. Likewise, consumers are free to choose among a vast array of financial products and services. That's a boon to your finances, but it also makes life more complex and can become overwhelming. To cut through the clutter, we suggest that you think one and done: one credit card to maximize your rewards points, one manager for all of your retirement accounts, a single do-it-all mutual fund. Even if you make only one or two of our 10 moves, you'll cut your stress and have more time to kick back—and you'll save money, too.
1. Carry just one credit card in your wallet
Why tote around a clutch of credit cards for retail stores you no longer patronize or gas stations that are nowhere near your home? By consolidating your purchases on one rewards card that best matches your spending patterns, you can lighten your wallet and streamline your monthly bills; stockpile rewards points, frequent-flier miles or cash back bonuses; and reduce the hassle if your wallet is lost or stolen. (To find the card that's best for you, see "The Best Rewards Credit Cards," July.)
The flip side is to get rid of the cards you don't need. Even if you keep more than one and carry a backup card when you travel, the key is to prune your accounts judiciously. Canceling credit cards outright can hurt your credit score because a big component of your score is your credit-utilization ratio. That's the amount of credit you've used expressed as a percentage of your overall credit line. You want to keep that ratio as low as possible (ideally below 30% or, even better, below 20%). Closing a number of accounts can bump up the ratio, even if you pay off your balance every month.
Start by ordering your credit reports from www.annualcreditreport.com. You're eligible for one free report annually from each of the three major credit bureaus. Once you have the list in hand, look for cards with low credit limits. If you have $50,000 in available credit, closing a department-store card with a $500 limit won't make a big dent in your utilization ratio. Still, if you're planning to apply for a mortgage or a car loan, it's a good idea to put off closing unwanted credit cards until after the loan has been approved, says Rod Griffin, director of public education for Experian.
Or you could simply put aside all but one of your cards in a safe place. Your utilization ratio won't suffer, and you won't be tempted to use the cards.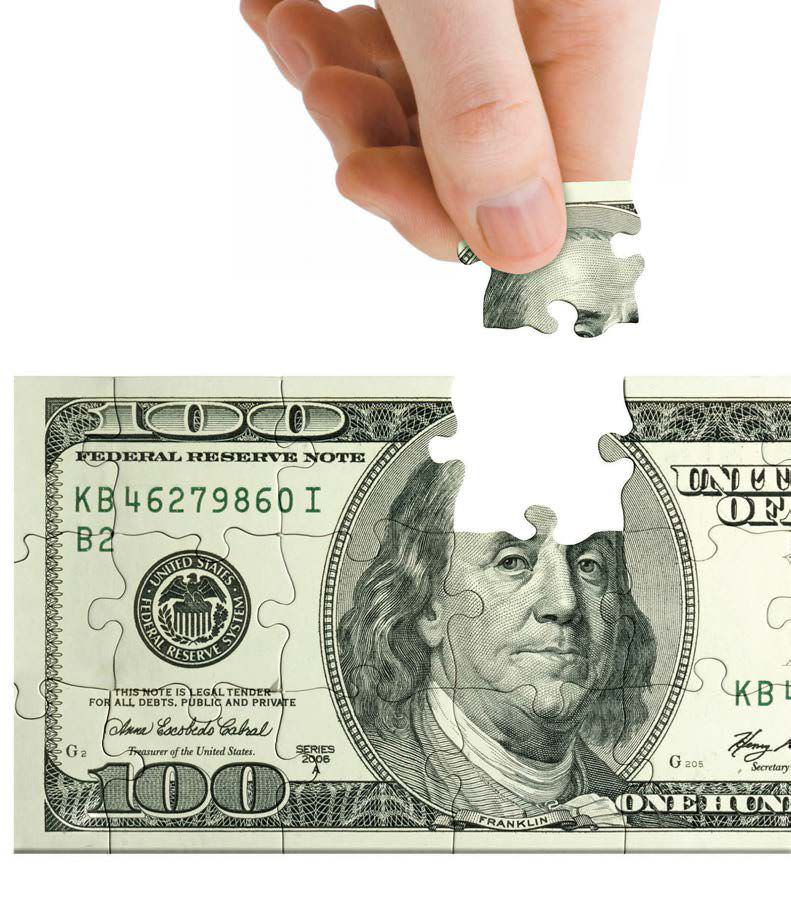 2. Use a single insurer
Keeping your homeowners, auto and other insurance policies with the same company will cut down on the number of bills you have to pay and may even improve the service you get. For example, if you're happy with the way your auto insurer handles claims, it makes sense to use the same company to insure your home (and possibly your life).
That's especially true if the company rewards your loyalty with a generous discount. Most major insurers offer discounts if you buy more than one policy. Purchase multiple policies from Allstate, for example, and you can save up to 20% on your auto insurance premiums and up to 35% on your homeowners policy. Liberty Mutual offers savings of up to 10% on its homeowners, condo or rental coverage if you bundle it with auto insurance. The company may offer a discount on the auto insurance premiums, too. Most insurers also cut you a break on auto insurance if you cover more than one vehicle. And Nationwide offers a discount of up to 50% on boat insurance if you have multiple policies.
Buying all of your policies from one insurer won't always deliver the best deal. For example, bundling may not lower your insurance costs if you need a nontraditional policy, such as insurance for a home built with green technology, says Jeanne Salvatore, spokeswoman for the Insurance Information Institute. But you can streamline your search by getting price quotes from an insurance agent who deals with several companies (go to www .iiaba.net to find one near you). Don't overlook insurers that sell directly to customers, such as Geico and USAA.
3. Create one master password
Hardly a week goes by without news of another massive security breach that has exposed thousands of people to identity theft. Yet despite this threat, the most common password is 123456, according to SplashData, a provider of password-management systems. The second most common password is—wait for it—password.
Clearly, we need to do better. But who has the time to come up with (and remember) difficult-to-decipher passwords for all of their online accounts? One solution is to use a password management system that stores all of your passwords in a single file. All you need to remember is one master password (your dog's name is not a good choice) to access all of your other user names and passwords. Most password managers offer a free basic version; you'll need to update (and pay) to use the service on multiple devices.
You can read up to 3 premium stories before you subscribe to Magzter GOLD
Log in, if you are already a subscriber
Get unlimited access to thousands of curated premium stories, newspapers and 5,000+ magazines
READ THE ENTIRE ISSUE
September 2015