THE SUM OF ITS PARTS
Industry Today|September 2019
America's top MRO provider for aircraft landing gear, Hawker Pacific is ready to lift off with a pioneering new product line. Michael Sommers reports
When you're the leading independent landing gear maintenance, repair and overhaul (MRO) provider in the Americas, and you're owned by the leading provider of MRO and modification services for civil and special mission aircraft in the world, you may think there's little room for improvement. However, despite its front-runner status, on the cusp of its 40th anniversary, U.S.-based Hawker Pacific Aerospace is gearing up for a major change to its business with a novel product line that promises to alter the company's bottom line not to mention the entire landing gear MRO segment.

Responding to Requirements

Established in 1980, Hawker Pacific Aerospace boasts roots that stretch all the way back to the dawn days of modern aviation. Harry George Hawker was a daring Australian test pilot and aircraft designer who, in 1920, co-founded H. G. Hawker Engineering alongside partners that included British aviation pioneer Tom Sopwith, creator of the legendary World War I fighter plane known as the Sopwith Camel.

After various decades, migrations and transformations, Hawker's namesake company was resurrected near the Bob Hope Burbank International Airport in Sun Valley, California.

Following years of growth, in 2002, Hawker Pacific was acquired by Lufthansa Technik AG, a subsidiary of the German Lufthansa Group. Comprised of 30 companies that employ more than 26,000 people on three continents, the group carries out maintenance, design and production for more than 800 civil airline customers around the world. Upon its acquisition, Hawker became an integral part of Lufthansa Technik's Landing Gear Division, a global network consisting of a trio of companies specializing in landing gear MRO. In addition to Hawker Pacific, the other two Lufthansa Technik subsidiaries are located in London and Lufthansa's home base of Hamburg.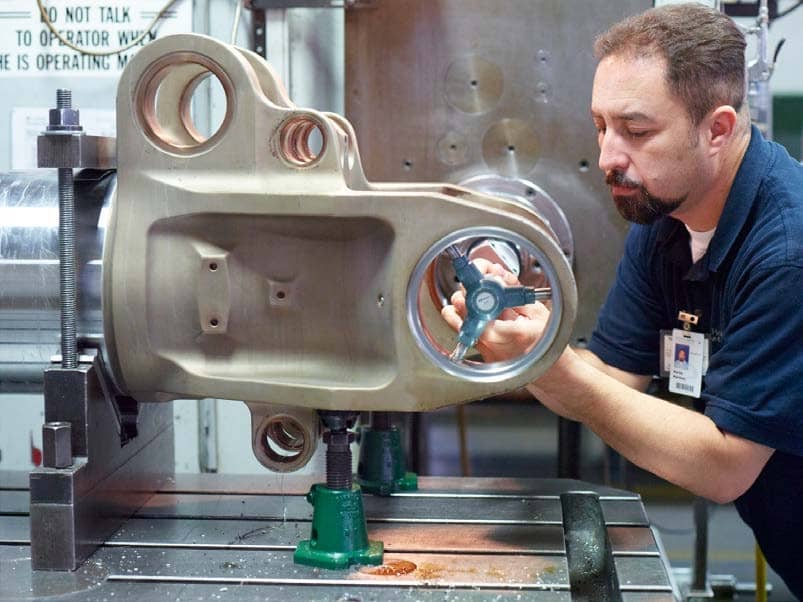 Over the years, Hawker Pacific has garnered a solid reputation and robust profits by focusing on becoming the top provider of specialized high-tech MRO services in the Americas. It's achieved this feat through a winning combination of competitive pricing, quick turn-around times and high-quality customer service that prizes transparency, inspires confidence and anticipates clients' needs. Indeed, it was this commitment to always do better by its clients that led to the development of the company's new product line: the MRO of landing gear components.

You can read up to 3 premium stories before you subscribe to Magzter GOLD
Log in, if you are already a subscriber
Get unlimited access to thousands of curated premium stories and 5,000+ magazines
READ THE ENTIRE ISSUE
September 2019