THE CORPORATE CONUNDRUM-TALENT AND THE WORKFORCE WARS
Industry Today|September 2019
U.S. manufacturing employers are facing a critical workforce shortage and competition for skilled workers is being called a "Workforce War."
When we talk about corporate warfare, we usually discuss corporate espionage and intellectual property protection, but there is a new war waging as corporations battle to recruit and retain their talent. The new war is being triggered by competition for employees. It is a workforce war.
Millennials Will Have Over 20 Jobs In Their Lifetime
In an era where Millennials are predicted to average less than three years in a position and many are looking for "side hustles" and multiple strands of employment, employers are realizing that this new generation doesn't want to be tied down. Ninety-one percent of Millennials (born between 1977-1997) expect to stay in a job for less than three years.
Future Workplace's Multiple Generations @ Work Survey predicts that Millennials could average between 15 to 20 jobs over the course of their working lives. This generation likes working for multiple employers and they like their flexibility and freedom. Millennials will average upwards of 20 different jobs in their lifetimes, compared to their parents who averaged two to four jobs over the course of their working lives. Guess what? For most Millennials, manufacturing jobs are not on their radars. This is a tech-obsessed generation, that believes success is realized from behind a computer screen.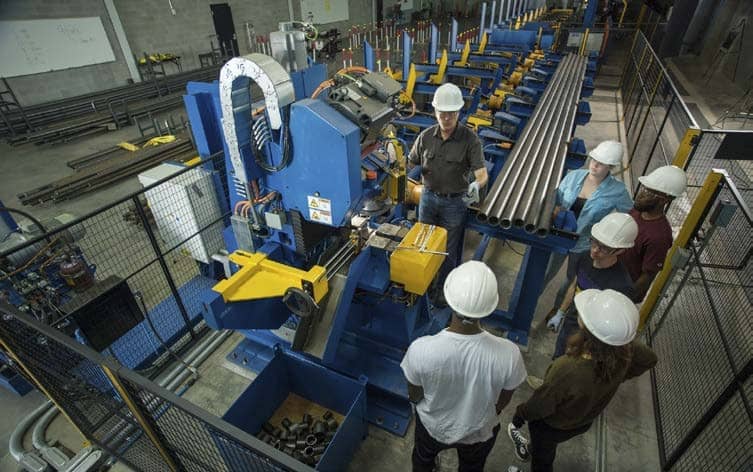 Parents May Not Encourage Careers In Manufacturing
An added complication to the manufacturing workforce shortage is the fact that parents consider manufacturing and even some STEMrelated jobs as being substandard professions for their children. This negative perception of manufacturing as a career path has led to a labor deficit in an industry that continues to grow.
A study conducted by the Manufacturing Institute and Deloitte predicts that within the next decade, 22 percent of skilled manufacturing workers, or 2.7 million experienced employees, will be retiring. Industry growth means companies will need to add another 700,000 skilled employees. This means that a total of 3.4 million workers will be required to meet the manufacturing labor needs of U.S. companies. Despite the demand for skilled labor and efforts to bolster the number of workers on manufacturing and STEM tracks, the industry is projected to fall over 2 million workers short of its needs in the U.S.
The net result of these factors and a host of other factors is a severe shortage of a skilled and well-trained worker base in the manufacturing sector. Employers are scrambling to fill positions and looking for creative ways to build their pipelines of well-trained candidates. Industries across a multitude of sectors are facing serious workforce shortages.
You can read up to 3 premium stories before you subscribe to Magzter GOLD
Log in, if you are already a subscriber
Get unlimited access to thousands of curated premium stories and 5,000+ magazines
READ THE ENTIRE ISSUE
September 2019