MODERN Aristocrats
Industry Leaders
|
September 2020
World's most famous private collectors, the art aristocrats whose patronage keeps the finest expressions of sensibilities intact.
The acquisition of artwork is the prerogative of the rich and famous. Historically, it is the aristocrats and oligarchs who have patronized the art forms and decorated their walls and palaces with the wonderful renderings. This patronage by the ruling class was breached by the merchant bankers, businessmen, celebrities and anyone with the wherewithal and grey cells to know about marrying art form with investment and propping it up with status.
With the art market thriving, world record prices are regularly made and then broken again. But who are these people ready to pay such vast amounts of money? Francis Bacon's Three Studies of Lucien Freud sold in 2014 for $142.4 million at Christie's in New York. The world's most expensive painting to sell at an auction is Leonardo da Vinci's Salvator Mundi, which sold for $450.3 million on November 15, 2017, at Christie's.
The present-day art collectors come from a cross-section of high society, including a Russian oligarch, royalty from the Middle East, alone European monarch to corporate honchos and smart celebrities. Collectors of art are generally genuine appreciators of the finer things of life and patrons of the artistic forms; or some who want to announce to the world their arrival in the upper echelons of society, it is a status symbol of power. It says I can, so I am buying.
Whatever the motivation, it has spelt good tidings for the artists as they can continue to indulge in their favorite pastime of beautifying the culture and civilization. As anthropologists say, art is the highest form of expression of civilization. Future civilizations may just judge you on that.
It's interesting to consider that much of the world's masterpieces aren't all displayed at the biggest museums or public spaces. Instead, they're bought and sold by a select few billionaires and reside in their private art collections.
CHARLES SAATCHI
Charles was co-founder of advertising agency Saatchi & Saatchi along with his brother. It was the world's largest advertising agency in the 1980s. Saatchi is both an art collector and a dealer in arts, not a common occurrence.
He also prefers to do his auctioning online rather than go the traditional way of employing the known auction houses like Sotheby's and Christie's. His particular area of interest is in Middle Eastern art.
Although the exact value of his art collection is unknown, he's been known to sell hundreds of thousands of dollars' worth of art at any given time, suggesting a collection worth well into the millions.
Saatchi is known for championing Young British Artists like Tracey Emin and Damien Hirst before they were the big names they've become today. His collection includes pieces by Emin, Hirst, Jake and Dinos Chapman, Zhang Dali and Grayson Perry. In 2010, Saatchi donated the Saatchi Gallery and over 200 works of art to the British public.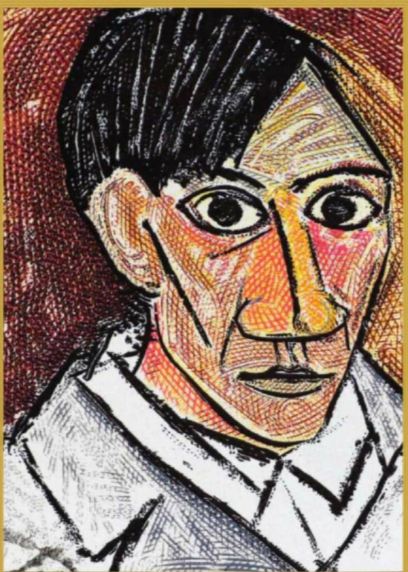 You can read up to 3 premium stories before you subscribe to Magzter GOLD
Log in, if you are already a subscriber
Get unlimited access to thousands of curated premium stories, newspapers and 5,000+ magazines
READ THE ENTIRE ISSUE
September 2020