'Honey On Tap'
Industry Leaders
|
September 2019
Beehive creates buzz in Bee industry
HOW THIS FATHER-SON TEAM BUILT ONE OF THE WORLD'S MOST CROWDFUNDED PRODUCTS
Flow Hive was born from the frustration of harvesting honey and creating an invention that was gentler on the bees and easier on the beekeeper.
It was during a hot, sweaty harvest with sunburn and lots of bee stings that Cedar Anderson, a third generation northern NSW beekeeper, realized there had to be a better way to harvest honey.
He and his father Stuart then spent 10 years tinkering with prototypes to invent Flow Hive, the beekeeper's dream.
Where did the idea first come from? And what does it take to put together such an important social pursuit?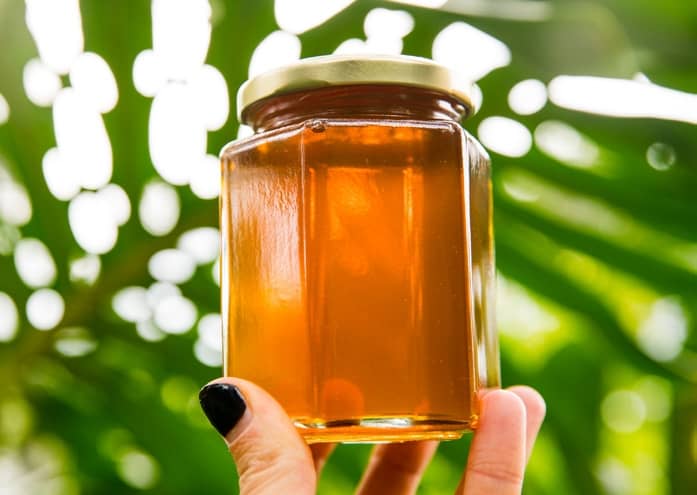 Industry Leaders: Flow Hive is said to be 'the most significant innovation in beekeeping since 1852.' How did you come up with the idea?
Cedar Anderson: It was a process of trying and failing. It took extreme amounts of perseverance and optimism to carry through from an idea into a disruptive technology that changes the world.
When the first jar of honey came out of a beehive and into the jar it worked perfectly. At this point, I was living in a shed with a baby on the way. I'd given up every other form of income and was completely relying on this invention to be successful.
My father didn't have any money either, so we borrowed money from family members to build the first pre-production models, which needed $20,000 for injection mouldings.
From here, we explored various paths to market and landed on crowdfunding. We didn't have the funds and didn't want to go down the venture capital path.
People have often asked, "Did you ever think of giving up?" The answer is no. I always thought I'd be able to find a way to achieve what we set out to do.
Since then, I've learnt that business is a game of perseverance and problem-solving to overcome obstacles.
Many people thought that what we had invented wasn't possible and wouldn't work (it does). Many thought we'd never be able to start from scratch and make and deliver 25,000 hives in just eight months (we did).
We were running a 24/7 production line in Brisbane to make all the orders. But it wasn't quick enough, so we put our inventing hats on to again.
Thirty per cent more production was gained by placing the injecting moulding machines inside big tents with industrialsized dehumidifiers to stop the tools from sweating. The dehumidifiers cost $100,000, which was a big risk, but it paid off because we were able to produce more and able to meet the demands of the market."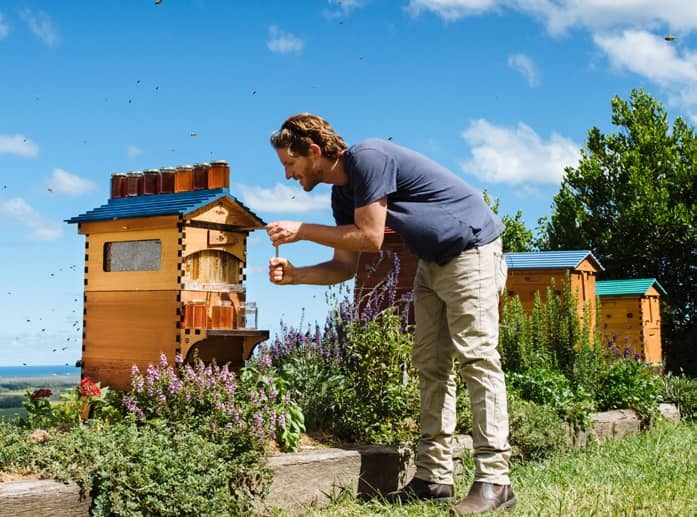 Industry Leaders: Tell us a bit about Flow Hive's journey. How has it grown over the years, and what are some of the challenges you have faced while scaling up?
Cedar Anderson: Once the technology was patented, a crowdfunding campaign and video were launched on Indiegogo in February 2015.
What happened next was quite extraordinary. The $70,000 goal was reached in seven minutes. In two hours, it was the fastest crowdfunding campaign in the world to reach $1 million. In eight weeks, it reached US$12.2 million.
You can read up to 3 premium stories before you subscribe to Magzter GOLD
Log in, if you are already a subscriber
Get unlimited access to thousands of curated premium stories, newspapers and 5,000+ magazines
READ THE ENTIRE ISSUE
September 2019