SKOCH STATE OF GOVERNANCE 2019
Inclusion
|
January - March 2020
SKOCH State of Governance report is one of the most awaited and discussed publications on the state of governance in the country. The focus on primary data and grassroots level interventions make it unique. This year the traditional frontrunner Gujarat has occupied the top spot, replacing West Bengal that had sprung a surprise in 2018. The report lists the best and the rest of Indian states and UTs on the basis of their performance.
Health and cleanliness dominated the good governance initiatives across the country in 2019. A big landmark was achieved when Prime Minister Narendra Modi declared India Open Defecation Free (ODF) on 2 October, on the occasion of 150th birth anniversary of Mahatma Gandhi, the father of the nation. Health is another focus area this year. Ayushman Bharat scheme has brought revolutionary change in the way health services are delivered and financed, especially for the deprived category. Although these schemes have been spearheaded by the central government, states, municipalities and local administration have played a critical role in their successful implementation at the grassroots.

The states that performed better in the areas of health and sanitation emerged as leader in the SKOCH State of Governance 2019 rankings. Municipal Governance and e-Governance also remain among the major focus areas.

Gujarat has regained top spot in the SKOCH State of Governance ranking on the back of splendid performance in Health, Education, Power and e-Governance segments. Gujarat, which was ranked fifth in 2018, topped this year's SKOCH State of Governance rankings.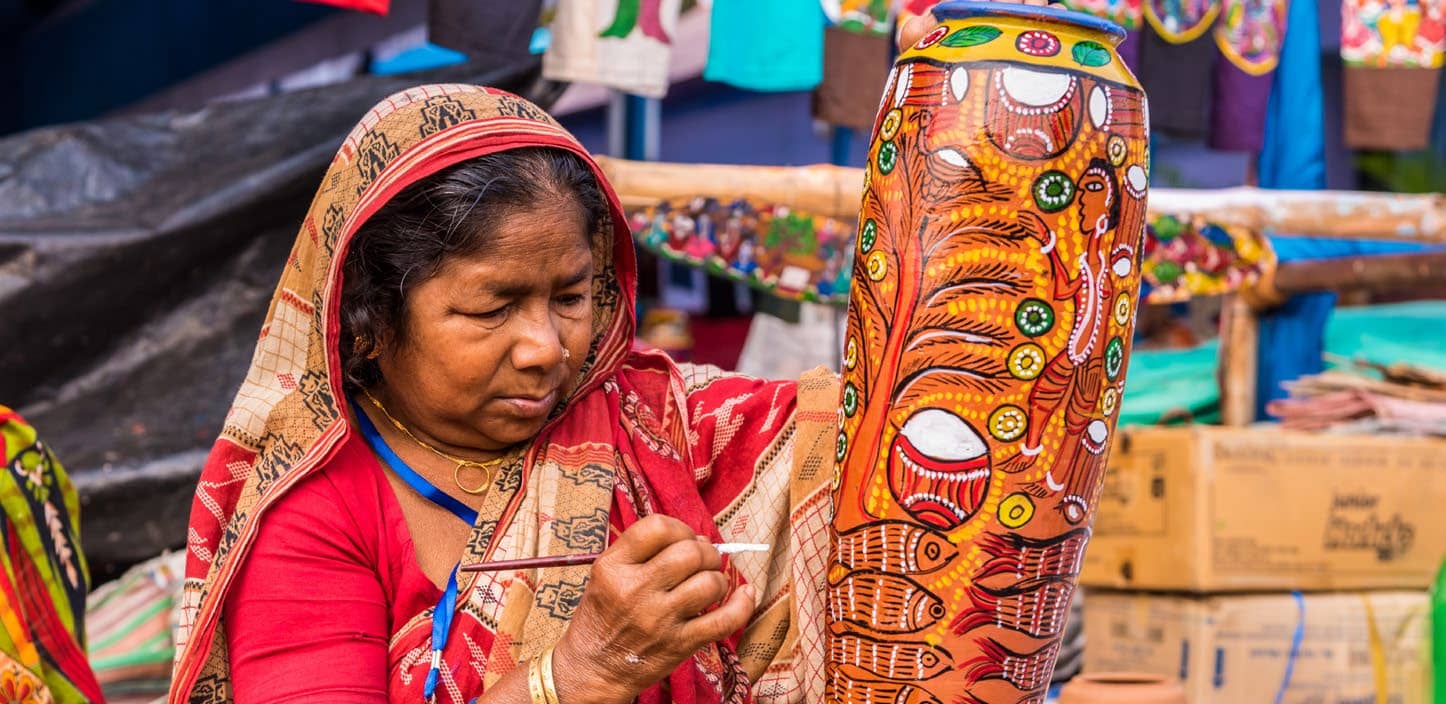 Maharashtra has surged from eighth position in 2018 to the second position in this year's ranking. Tamil Nadu has made massive gain surging from 17th position in 2018 to fifth position in this year's ranking. Andhra Pradesh has slipped to the fourth position from the second position in 2018. Telangana and Andhra Pradesh were jointly at the second position in 2018. This year Telangana has slipped to the sixth position.
Haryana has regained its position in top 10 after slipping to 14th position in 2018. Other states in the top 10 include Madhya Pradesh at the seventh position, Karnataka at the eighth and Odisha at the 10th position. Maharashtra registered a remarkable comeback this year on the back of strong performance in Municipal Governance, while Health, Police & Safety and District Administration helped Haryana secure its berth in the top-10.
EVIDENCE-BASED EVALUATION
The annual SKOCH State of Governance ranking is based on independent study and evaluation of programmes and projects at different levels of governance. The ranking is derived from outcome and evidence-based analysis of projects and programmes shortlisted from across the country from entries made by the implementing agencies since 2003.
This year, 935 projects from across the country were shortlisted for deeper study and evaluation by a Jury, comprising of domain experts. The performance of each project adds to the weight in the ranking of a particular state. The weightage is derived from the outcomes and impact that each project has had on the targeted beneficiaries.
Gujarat topped this year's ranking with 104 projects from the states making entry to the final shortlist for evaluation. Out of these 20 projects from Gujarat were found to be exceptionally impactful. With 50 projects making entry into the final shortlist for evaluation Maharashtra occupied second position. West Bengal came at third position with 20 projects, nine of which were adjudged highly impactful. Haryana secured its position in the top-10 on the back of impactful projects. Nine projects from Haryana were shortlisted for final evaluation, out of these six were found to be impactful.
WHAT MAKES SKOCH RANKING UNIQUE?
There are several reports and rankings on the state of governance. Most of them base their reports and findings on secondary statistics and government reports. SKOCH State of Governance report is unique because it is based on primary data and field studies. Outcome-based assessment is done at the project level. The ground-level impact of the projects is studied and evaluated.
All States and government agencies are free to submit as many well-performing projects and programmes as they have for evaluation and assessment. There is no bar on entries on the number of projects. Project leaders, champions and architects responsible for the rollout and implementation of the shortlisted projects are called for presentations and further evaluation. Domain experts study and evaluate each project. In addition, extensive field research is also done to evaluate the impact of the projects at the grassroots level.
RANKING CATEGORIES
There have been impressive good governance initiatives from across the country. While in some states these are extensively being implemented across the government departments and organisations, in others it is limited to a few departments. SKOCH's endeavour has been to highlight the best practices from across the country. For a better understanding the states have been classified in three groups.
The states where projects have performed the best in terms of rankings across different parameters have been classified as "STARS". States that have done commendable work are next in the rankings classified as "PERFORMERS" and the remaining states are classified as "CATCHING-UP".
GUJARAT TOPS IN EIGHT SECTORAL RANKINGS
Gujarat has gained number one position in eight sectoral rankings in the SKOCH State of Governance report. The sectors include Health, Power, Education, e-Governance, Transport, Tourism & Culture, Infrastructure and Governance.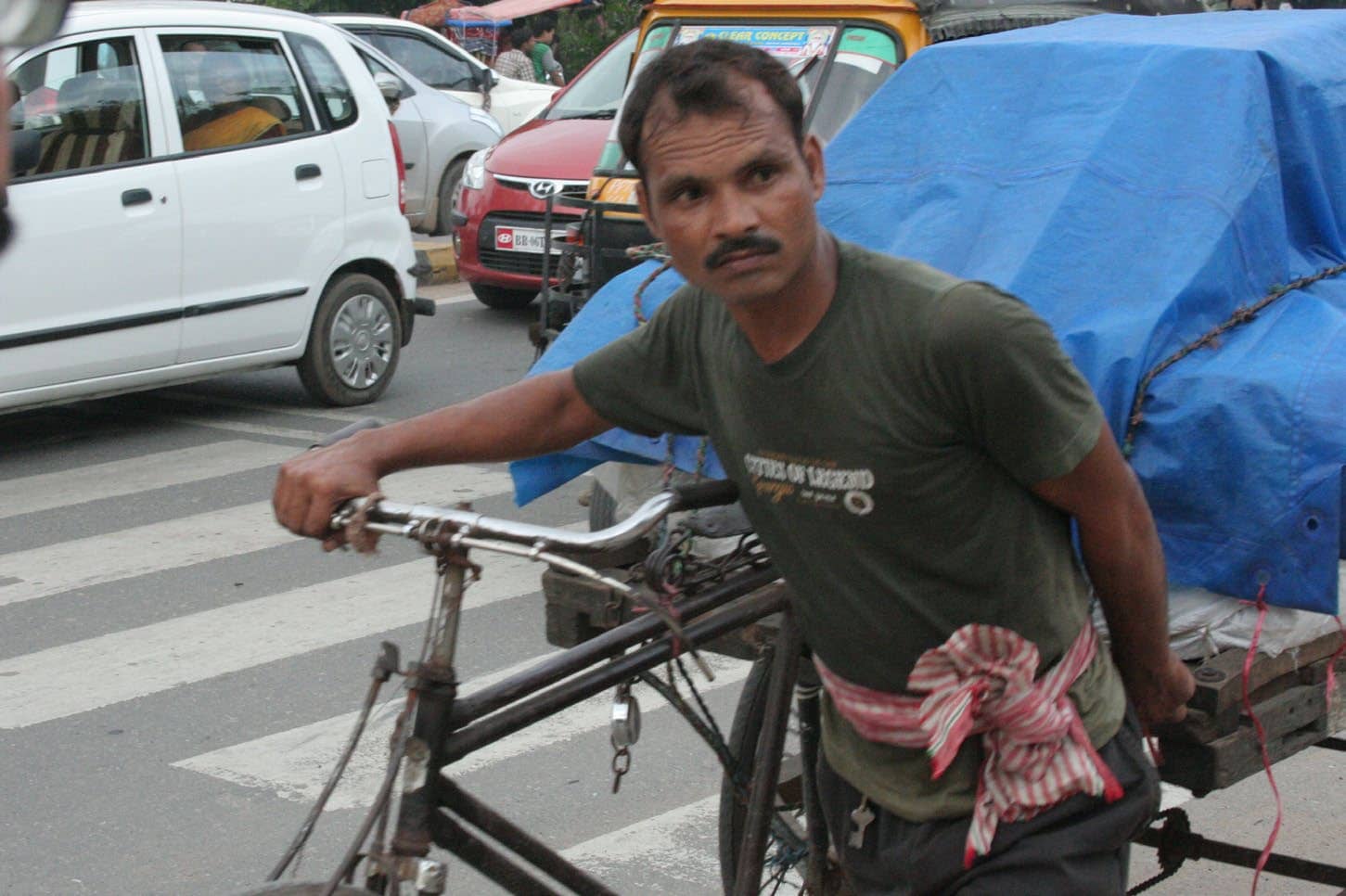 Gujarat has a massive lead in health sector during the year. Be it Ayushman Bharat or other health related initiatives Gujarat has shown the way. Twenty projects were shortlisted from Gujarat for final evaluation and assessment. Four of these projects were adjudged to be highly impactful.
Gujarat government has taken a number of initiatives to improve child health services, with an objective to reduce infant mortality rate. The interventions include facility-based newborn care, home-based new-born care, deployment of HR, capacity building and improved referral system. It has shown good results in the form of reduction of new-born and infant mortality rate in the last few years. Infant mortality rate has declined from 33 to 30 per 1,000 live births (SRS 2016) and under-5 mortality - from 39 to 33. Gujarat's Health And Family Welfare Department has introduced Paediatric Cancer Treatment under Rashtriya Bal Swasthya Karyakram. The programme envisages child health screening and early intervention services for children from birth to 18 years, a systemic approach of early identification of medical conditions and link to care, support and treatment.
Gujarat has introduced a technology-enabled community health system called TeCHO+ with an objective to further improve coverage and quality of health services. TeCHO+ is an interactive platform to provide health services to respective beneficiaries at their doorsteps with two-way exchange of data from community to health facility and vice versa.
Gujarat topped the sectoral e-Governance ranking followed by Maharashtra at the second position. Sixteen e-Governance projects from Gujarat made to the final evaluation list, three of them were in the high impact category. From Maharashtra two projects made to the list, both in the high impact category.
To check illegal mining, Gujarat has introduced a drone-based surveillance system called TRINETRA. This has proved very effective in checking illegal mining in remote locations, especially in the inaccessible areas of the river-beds. The state has also introduced e-Auction system for mines with an objective to eliminate any irregularities. Gujarat is the only state to have its own dedicated e-Auction portal.
With 11 winning projects, Gujarat topped in Governance category leaving Tamil Nadu to the second spot and Maharashtra to the third.
MAHARASHTRA TOPS IN MUNICIPAL GOVERNANCE & URBAN DEVELOPMENT
Maharashtra topped in two sectoral rankings - Municipal Governance and Urban Development. Twenty four projects were shortlisted from Maharashtra for final evaluation and assessment. Five of them were found to be highly impactful. With nine projects, Karnataka was in the second position while Gujarat stood at the third position with eight projects.
You can read up to 3 premium stories before you subscribe to Magzter GOLD
Log in, if you are already a subscriber
Get unlimited access to thousands of curated premium stories, newspapers and 5,000+ magazines
READ THE ENTIRE ISSUE
January - March 2020