Gujarat Tops Skoch State Of Governance 2019
Inclusion
|
January - March 2020
Gujarat has done it once again! The state has continued its growth story with impressive reforms and governance initiatives to emerge at the top of SKOCH governance rankings for this year. From technology-led welfare delivery to strengthening its skill development framework, the state is leaving no stone unturned to chart a course for development.
Gujarat has occupied the top slot in SKOCH State of Governance 2019. The credit goes to its Chief Minister Vijay Rupani who has introduced a number of innovative and progressive policies to make the public delivery system accountable, transparent and effective. The state has made tremendous progress to be at #1 spot once again after a gap of six years, when Narendra Modi was its Chief Minister. He was also on the cover of INCLUSION.
The state had lost momentum for a short duration when Anandiben took over as Chief Minister. Further change in leadership at the helm in the state with Vijay Rupani saw a revival with healthy growing economy, implementation of technology-based solutions, effective welfare delivery and a sharp focus on bringing in industries.
The year 2019 – Gujarat is the shining star among Indian states when it comes to governance and has displayed an allround ability to chart new territories through its values of accountability, transparency and delivery of welfare services at the last mile.
Gujarat topped on the back of a splendid performance in Health, Education, Power, Transport and e-Governance segments. There is a remarkable jump in the ranking of Gujarat. In 2018 Gujarat was ranked at the fifth position.
Gujarat topped this year's ranking with 104 projects from the state making entry to the final shortlist for evaluation. Out of these, 19 projects from Gujarat were found to be exceptionally impactful.
Gujarat gained the number one position in eight sectors - Health, Power, Education, e-Governance, Transport, Tourism & Culture, Governance and Infrastructure. This means in all these sectors the highest number of impactful entries came from Gujarat.
Chief Minister Rupani is known for his clean image, his focus on ideals of governance and an innate ability to turn around struggling sectors by finding innovative solutions. Rupani has been instrumental in Gujarat's growth over the last three years and SKOCH's in-depth assessment suggests that his groundwork has borne fruit by putting the state on a progressive path like no other. Needless to say that the bureaucracy in the state under the guidance of its Chief Minister has left no stone unturned to realise the vision of Chief Minister Rupani.
"I want to put forward some figures to showcase how we have been progressing economically. In 1995-96, the size of the budget was Rs 10,873 crore. Today, even the vote-on-account has reached around Rs 1.5 lakh crore. This means that both resources and schemes have increased. If revenue increases, only then we can spend on developmental and social works.
"The second indicator is that the per capita income. Two decades ago, the per capita income of Gujarat was Rs 13,665. Today, this income has increased to Rs 1,74,652. This shows that we are moving ahead," he said recently.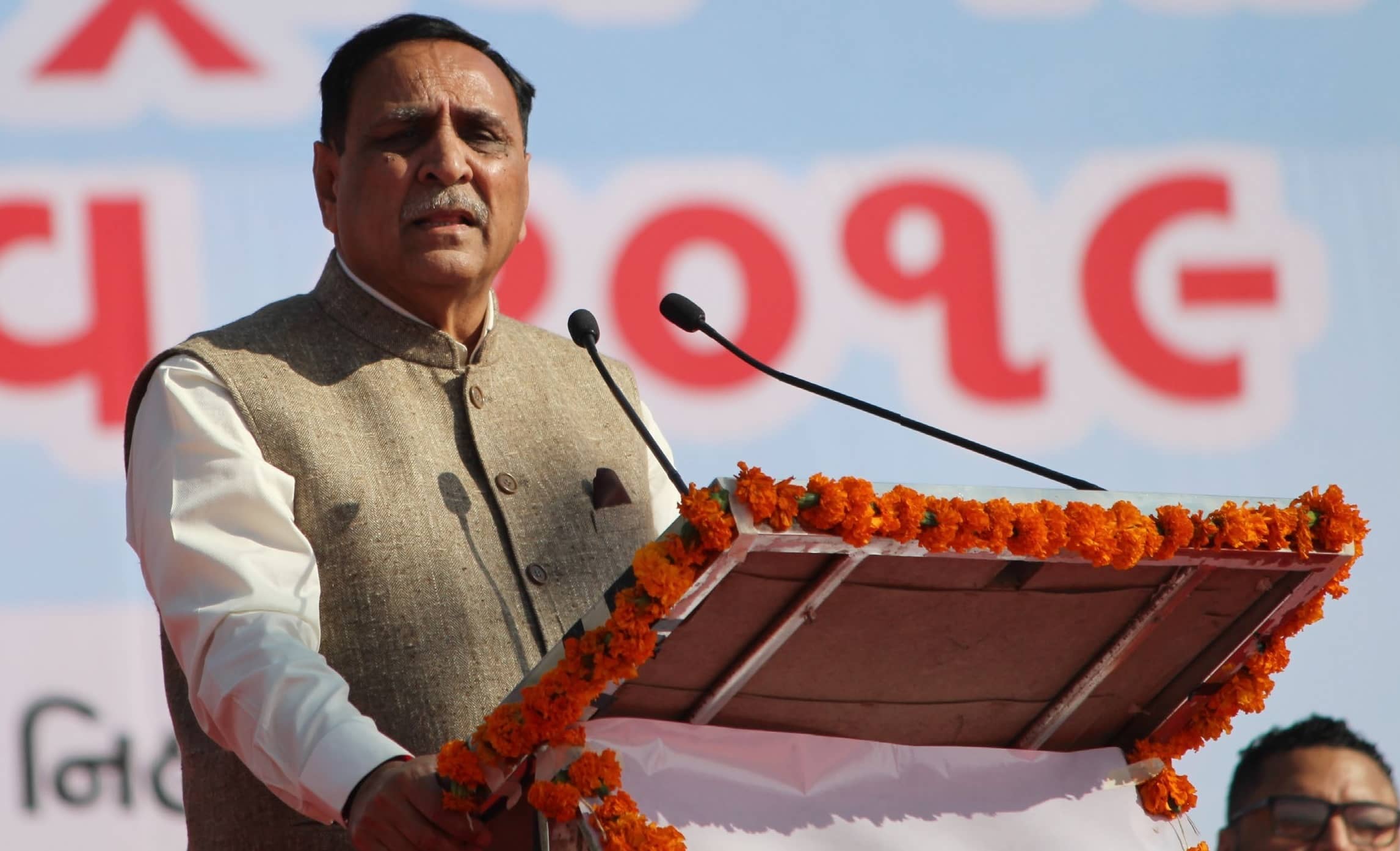 TOP PROJECTS
More than 200 projects and schemes from Gujarat were carefully studied. Out of these 104 were shortlisted for final evaluation and assessment. A large number of these projects were found to be highly impactful and have the potential to be replicated in other parts of the country. These projects range from Health and Education to Power, Tourism & Culture.
COMMUNITY HEALTH SYSTEM
Gujarat has introduced a technology-enabled community health system called TeCHO+ with an objective to further improve coverage and quality of health services. TeCHO+ is an interactive platform to provide health services to respective beneficiaries at their doorsteps with the two-way exchange of data from the community to health facility and vice versa.
You can read up to 3 premium stories before you subscribe to Magzter GOLD
Log in, if you are already a subscriber
Get unlimited access to thousands of curated premium stories, newspapers and 5,000+ magazines
READ THE ENTIRE ISSUE
January - March 2020