CENTRE'S GOOD GOVERNANCE INITIATIVES
Inclusion
|
January - March 2020
Schemes and programmes spearheaded by the central government usually have multiplier effects on social welfare in key areas like health and education. While entries from states account for bulk of the projects shaping the State of Governance ranking, a substantial number of projects also came from the centre that made high impact at the grassroots level.
Prime Minister Narendra Modi Government has introduced a series of reforms to address the critical challenges facing the country like cleanliness, access to healthcare, clean energy, education and livelihood. The initiatives that had most remarkable impact on the lives of the common people in the past one year include Ayushman Bharat, Ujjwala Yojana, DBT in Fertiliser, e-Malkhana and e-Governance initiatives in education and urban livelihood mission, among others.

These projects have proved highly impactful in bringing positive change in the lives of the people. These and other reform measures introduced by Modi government have received appreciation from the global agencies. "My prescription is that openness to reforms and innovations, and improvements in the government structures will allow for faster growth. India has undertaken important reforms in the last few years," World Bank Group President David Malpass said during his visit to New Delhi in the last week of October.

Within one year of its operation Ayushman Bharat has emerged as a game-changer initiative for the poor.

This has not only saved millions of marginalised from falling back in abject poverty but also proved to be a model governance initiative. Ayushman Bharat emerged as the top governance initiative spearheaded by the central government, as per the 2019 SKOCH State of Governance report.

Pradhan Mantri Ujjwala Yojana, under which over 8 crore households have been provided free LPG connection in just over 3 years, is ranked as the top social sector initiative. DBT in Fertiliser ensures targeted delivery of government subsidies to farmers. It ensures that the eligible farmers get the proper support at the right time.

RURAL TRANSFORMATION

A huge transformation has been witnessed in rural development segment. While several economic Pundits have been busy propagating the fear of rural distress and slump in consumption, SKOCH study reveals that there has been a transformative change in the way rural India is spending. In the recent years the focus has shifted on asset creation, instead of consumption. The change in focus cannot be termed as distress. This is certainly a transformation.

Most of the public welfare programmes pushed forward by Modi government have resulted in asset creation. Major schemes that have resulted in significant asset creation in rural India include Pradhan Mantri Awas Yojana – Gramin, Pradhan Mantri Gram Sadak Yojana (PMGSY), National Rural Employment Guarantee Scheme, Pradhan Mantri Ujjwala Yojana (PMUY), Swachh Bharat Abhiyaan (SBM), Deen Dayal Upadhyaya Gram Jyoti Yojana (DDUGJY), Saubhayaga, Pradhan Mantri Jan Dhan Yojana (PMJDY) and Ayushman Bharat scheme (AB-PMJAY). Jal Jeevan Mission introduced in August 2019 is another important scheme targeted at significant asset creation in the rural India.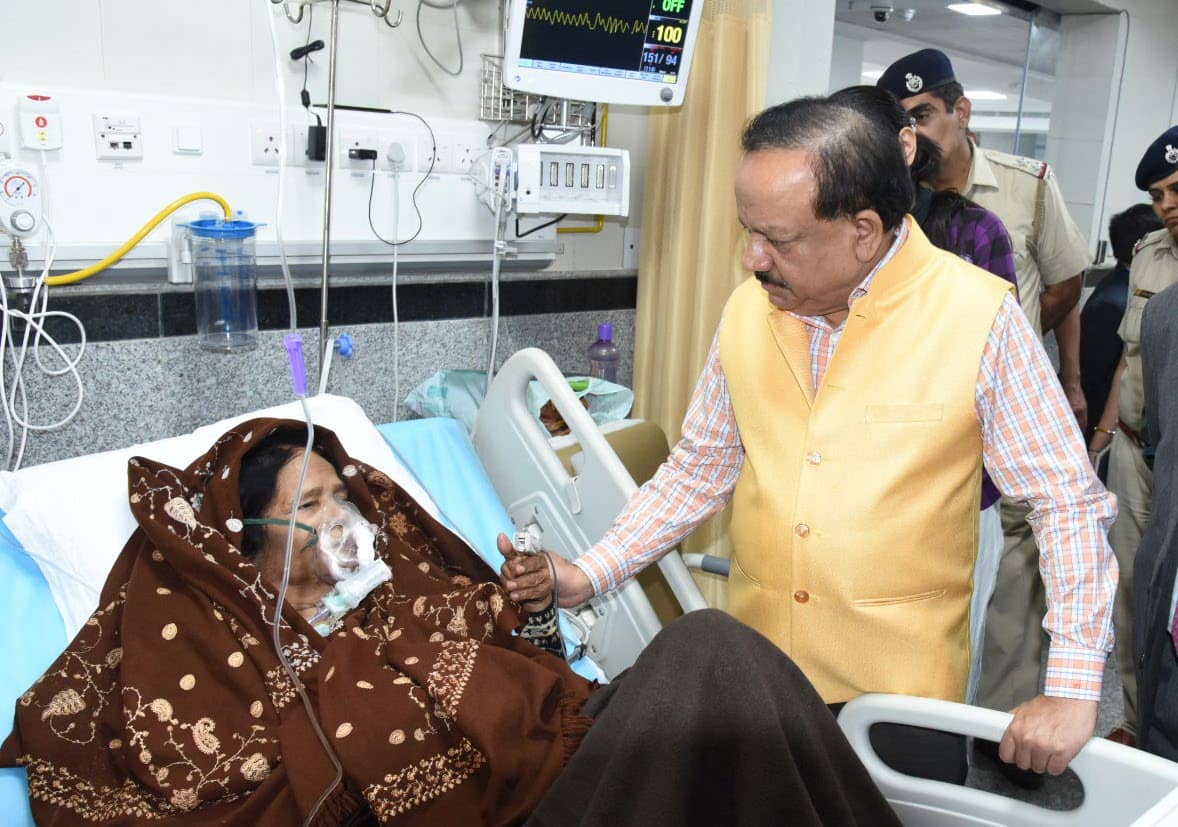 AYUSHMAN BHARAT
Launched on 23 September 2018 Ayushman Bharat – Pradhan Mantri Jan Arogya Yojana (PMJAY) is a flagship healthcare scheme of Modi government. It seeks to provide a cover of up to Rs 5 lakh per family per year for secondary and tertiary care hospitalisation. More than 10.74 crore poor and vulnerable families, or nearly 50 crore people, are covered under the scheme.
In terms of the number of beneficiaries, Ayushman Bharat is the world's largest government-funded healthcare programme. SKOCH conducted a nationwide survey study of the scheme. The ground level study shows that Ayushman Bharat is the best performing social welfare scheme in the country. It has saved millions of vulnerable people from falling in the debt trap and vicious cycle of poverty due to expenses incurred on healthcare.
While most of the schemes look good on paper and promise transformation, the most striking feature of the Ayushman Bharat is its delivery at the ground. Nearly 41 lakh people have benefited in less than a year. None of these people have been subjected to make any payment. Although, there is no data on how many of the beneficiaries were already below the poverty line, a large number of them who had come out of poverty might have fallen back.
UJJWALA YOJANA
Pradhan Mantri Ujjwala Yojana is the topper in social sector initiatives. The pace and scale of the scheme is remarkable. Over 8 crore households have been provided free LPG connection in just over 3 years. Nearly 95 per cent of India's population today has access to LPG gas connection. This figure stood at 55 per cent in 2014.
The scheme has multiple health, environmental and economic impacts. Marginalised women and children have benefited the most. This scheme has also been implemented without any intermediary getting involved at any stage. Elimination of intermediaries ensured that the 100 per cent money spent from the public exchequer reach the intended beneficiaries.
Popularity of the scheme can be gauged from the fact that the targets have been achieved much before the stipulated time. The government had set a target to distribute 8 crore LPG connections under the scheme by March end 2020. But the target was achieved nearly seven months ahead, 7 September 2019. The scheme was launched on 1 May 2016 in Ballia, Uttar Pradesh.
You can read up to 3 premium stories before you subscribe to Magzter GOLD
Log in, if you are already a subscriber
Get unlimited access to thousands of curated premium stories, newspapers and 5,000+ magazines
READ THE ENTIRE ISSUE
January - March 2020