Your Awkward Phase, And Why You Should Love It
All growing companies eventually reach an adolescence - a no man's land between scrappy startup and big, established company. It may make you feel like an overwhelmed teen again. Don't let it.
Leigh Buchanan, illustrations by Paul Blow
PHIL LIBIN LIKED IT better when all he had to worry about was survival.
"It is very clarifying and liberating—and in hindsight, kind of fun—when the challenges facing you are making payroll and keeping the lights on," says the co-founder— and, until recently, the CEO—of productivity juggernaut Evernote. "You don't feel like it's a luxury when you are in it. But it feels like a luxury afterward."
"Say what?" gasp entrepreneurs clinging to crumbling cliffs while hungry tigers snarl below. "A founder with 400 employees and a billion-dollar valuation is telling us that life post-startup gets harder?"
Not exactly. But running a business in the foothills of the middle market is dramatically different. Between startup and maturity,companies navigate a period of adolescence that—like its biological counterpart—is awkward and uncertain. If you're reading this because you're among the 2015 Inc. 500, congrats on growing up so quickly. Now prepare for escalating customer expectations, relentless operational demands, and starkly different leadership requirements from those that got you of the ground. (You know how you've liked to joke that you don't know what you're doing? Now you scare people when you say it.)
Operationally and psychologically, this is a tough stage. When you start your company, you yearn to capture lightning in a bottle; in its adolescence, you build bottling plants. Priorities change—a professional cadre is recruited, infrastructure erected, strategy rethought.Often, the pace slows. "I've hired great people and we are putting processes in place," says Mark Tacchi, CEO and founder of Vendini, a 115-employee ticketing and event-management company. "It's just that while that's happening, we're sort of at this plateau."
Many still fnd this passage exhilarating: a chance to lead leaders and run something too big to wrap their arms around. And not everyone is champing to break out as a larger business, despite pots of venture capital and private equity money awaiting many middle-market entrants. "Many people are delighted to hang around at $20 million for 15 or 20 years," says Robert Sher, author of the book Mighty Midsized Companies: How Leaders Overcome 7 Silent Growth Killers. "It can be a great place to exist."
If, that is, you know what to expect.
You'll feel less epic—and you'll have to work to get that feeling back.
Phil Libin knows from startup terrors.In 2008, Evernote was almost out of cash. He was preparing to shut it down—but a bacon-saving superfan in Sweden swooped in to invest $500,000. In such times, decision making is easy: Choose the option least likely to kill you.
Things are less focused in adolescence, since death no longer loiters in the lobby. Instead, decisions grow more complex, because options multiply, and it's harder to tell when you've succeeded. At that stage, "many goals are no longer externally imposed," says Libin. "So not only do you have the stress of executing, but you have the additional stress of not being sure the goals you have set are the correct goals."
And absent life-or-death issues,"you start feeling less heroic," says Libin."The level of drama changes. It becomes more nuanced."
But adolescence is also when companies can start making a real difference. "When you are a startup, your job is to be flashy and impressive," says Libin. As companies mature, he says, so should their priorities: from "optimizing for what will get noticed" to "optimizing for what will have the most meaningful impact."
At Evernote, that meant jettisoning beloved projects, including a study aid and a parenting app. The key question for founders in this phase, says Libin, is "Are we being sufficiently epic?"
Be prepared to make some unfamiliar moves if your answer is no. Chris Hubble relished the early years of Db5 (No. 110 on the Inc. 500), a market research business in Los Angeles. But this year, as the company closed in on $10 million in revenue and 30 employees, "there was a complete loss of startup hunger," says Hubble. "A kind of apathy set in."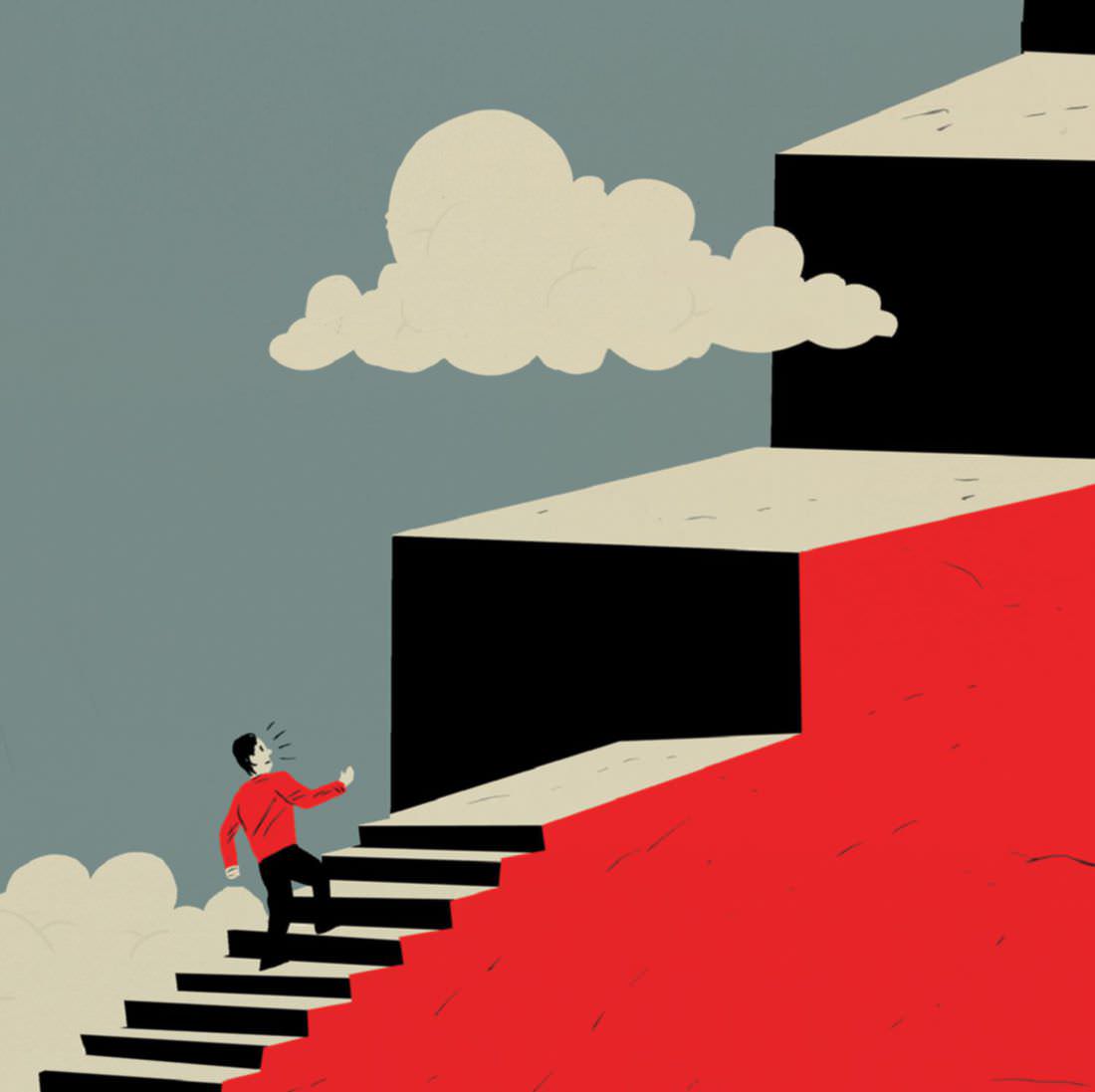 Hubble and his executive team aired their concerns at a board meeting in February. They'd just declined two acquisition offers, but soldiering on seemed dispiriting. "We said, 'What if we don't want to do just more and more and more of the same?' " recalls Hubble.
Hubble saw no obvious route to epic. Then he had an idea: "What if we make the company the best university in the world for market researchers?" For the next two years, Db5 will spend close to half of its pretax profits hiring top trainers, developing the curriculum, and sending employees to outside programs. Hubble's goal: to field a work force of unparalleled expertise, forged in a workplace with an unparalleled focus on professional development.
Hubble expects the investment to pay of as more clients choose—and, he hopes, pay a premium for—Db5's homegrown talent. And beyond that, his company has recaptured the fire. "Our energy wasn't what it should be," says Hubble. "Now it is."
You'll probably need a new team. That will be hard.
You can read up to 3 premium stories before you subscribe to Magzter GOLD
Log in, if you are already a subscriber
Get unlimited access to thousands of curated premium stories, newspapers and 5,000+ magazines
READ THE ENTIRE ISSUE
September 2015