Does More Pay Mean More Growth?
Dan Price set a $70,000 minimum wage at his Seattle shop. No one was prepared for what happened next.
Paul Keegan, photographs by John Keatley
Before Dan Price caused a media firestorm by establishing a $70,000 minimum wage at his Seattle company, Gravity Payments; before Hollywood agents, reality-show producers, and book publishers began throwing elbows for a piece of the hip, 31-year-old entrepreneur with the shoulder-length hair and Brad Pitt looks; before Rush Limbaugh called him a socialist and Harvard Business School professors asked to study his radical experiment in paying workers, an entry-level Gravity employee named Jason Haley got really pissed off at him.
It was late 2011. Haley was a 32-year-old phone tech earning about $35,000 a year, and he was in a sour mood. Price had noticed it, and when he spotted Haley outside on a smoking break, he approached. "Seems like something's bothering you," he said. "What's on your mind?"
"You're ripping me off," Haley told him.

Price was taken aback. Haley is shy, not prone to outbursts. "Your pay is based on market rates," Price said. "If you have different data, please let me know. I have no intention of ripping you off." The data doesn't matter, Haley responded: "I know your intentions are bad. You brag about how financially disciplined you are, but that just translates into me not making enough money to lead a decent life."
Price walked away, shocked and hurt. For three days, he groused about the encounter to family and friends. "I felt horrible," he says. "Like a victim." An entrepreneur since he was a teen, Price prided himself on treating employees well at Gravity, which he co-founded in 2004 with his brother Lucas Price. Three years before, as a 16-year-old high school kid, Dan Price saw bar owners being gouged by big financial firms every time they swiped a patron's credit card. By first outsourcing technology, and then building its own systems, Gravity offered lower prices and better service, and grew rapidly for four years—until the Great Recession nearly wiped it out. Traumatized, Price kept a lid on wages even after the economy recovered—to save the company, of course! Why can't employees see that? Yet the more people tried to cheer him up about his wage policy, the worse Price felt.
Finally, he realized why: Haley was right—not only about being underpaid, but also about Price's intentions. "I was so scarred by the recession that I was proactively, and proudly, hurting my staff," he says. Thus began Price's transformation from classic entrepreneur to crusader against income inequality, set on fundamentally changing the way America does business. For the three years after his faceoff with Haley, Price handed out 20 percent annual raises. Profit growth continued to substantially outpace wage growth. This spring, he spent two weeks running the numbers and battling insomnia before making a dramatic announcement to his 120-member staff on April 13, inviting NBC News and The New York Times to cover it: Over the next three years, he will phase in a minimum wage of $70,000 at Gravity and immediately cut his own salary from $1.1 million to $70,000 to help fund it.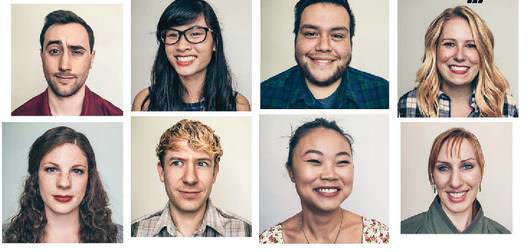 The reaction was tsunamic, with 500 million interactions on social media and NBC's video becoming the most shared in network history. Gravity was flooded with stories from ecstatic workers elsewhere who suddenly got raises from converted bosses who tossed them out like Scrooge after his epiphany— even, in one case, at an apparel factory in Vietnam. Price was cheered at the Aspen Ideas Festival and got an offer from The Apprentice reality-show impresario Mark Burnett to be the new Donald Trump on a show called Billion Dollar Startup. Gravity was inundated with résumés—4,500 in the first week alone—including one from a high powered 52-year-old Yahoo executive named Tammi Kroll, who was so inspired by Price that she quit her job and in September went to work for Gravity at what she insists was an 80 to 85 percent pay cut. "I spent many years chasing the money," she says. "Now I'm looking for something fun and meaningful."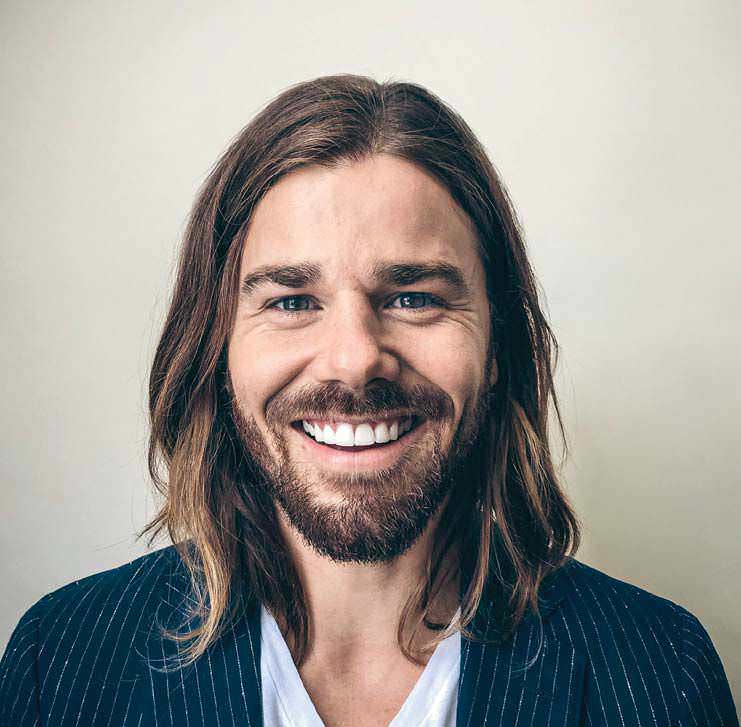 Price had not only struck a nerve; he had also turbocharged a debate now raging across the American landscape, from presidential forums to barrooms to fast-food restaurants. How much—indeed, how little—should workers be paid? (See pages 72, 74, and 76 for case studies of the ways some businesses are handling the pay issue.) While financiers and C-suite honchos have showered themselves in compensation, most Americans haven't had a raise, in real dollars, since 2000. Especially in the wake of the recession, entrepreneurs and corporate bosses have tightly controlled costs, including wages. That boosts profits—and bonuses. But at what cost? In a U.S. economy that is more than two-thirds consumer spending, GDP growth is chained to income growth. Workers can't spend what they don't have, nor do they have the home equity to borrow and spend. Weak wage growth helps explain why this long economic expansion has been so tepid.
You can read up to 3 premium stories before you subscribe to Magzter GOLD
Log in, if you are already a subscriber
Get unlimited access to thousands of curated premium stories, newspapers and 5,000+ magazines
READ THE ENTIRE ISSUE
November 2015