IMAGES Group Survey: Over 72% Retailers Turn to Technology, E-Commerce to Increase Revenue
IMAGES Group's survey assesses the change in shopping behaviour of Indian consumers and the conversion rate of shoppers. It also gives a business assessment of the past 4 months (March – June 2020) in terms of sales, revenue, loss and pro t. The survey analyses the different categories of retail that witnessed a surge in demand, while outlining the sectors which have been derailed for a while and which will need to systematically assess their capabilities to succeed in the next normal…
Ever since COVID-19 broke out in India, IMAGES Retail has been bringing out analysis, reports, webinars discussing impact, challenges, recommendations and opinions from the retail industry experts and stalwarts to fight the crisis.
In a recent survey conducted by the IMAGES Group, national and regional retailers revealed that the Indian Retail Industry went through a very challenging time at the peak of the COVID-19 crisis, when countries were under lockdown to curb the spread of the virus. Despite the lockdown being eased in phases across non-containment zones in the country after two months, and despite an upbeat consumer response, the recovery has been a slow and unsteady one.
According to a McKinsey study titled, 'The Next Normal in Retail: Charting a Path Forward', retailers must act now, not only to keep pace but also to thrive in new market conditions. Most will need to significantly rethink their strategies and business models in the next normal—for example, what kinds of goods and services do consumers want and need in this changed environment? What macroeconomic factors will inform their purchasing decisions? Which new consumer habits will stick, and for how long?
We approached the captains of the industry in a bid to understand what is the future course of action for retailers in the face of the COVID-19 black swan event – not only to keep pace with but also to thrive in new market conditions. These top leaders came from a variety of retail formats including EBOs, MBOs, online marketplaces and e-commerce portals. The idea behind approaching retailers from every possible format of retail was to get a correct reading of the situation at the ground level.
The survey assesses the change in shopping behaviour of Indian consumers and the conversion rate of shoppers. It also gives a business assessment of the past 4 months (March – June 2020) in terms of sales, revenue, loss and profit. The survey analyses the different categories of retail that witnessed a surge in demand, while outlining the sectors which have been derailed for a while and which will need to systematically assess their capabilities to succeed in the next normal. Retailers can use this survey to identify gaps and make moves to position themselves differently – and correctly – in the new normal.
Spending & Buying Patterns
A huge change in the shopping pattern has been witnessed since the pandemic swept across the globe. Consumers' buying behavior has adapted to suit their needs. Groceries, household supplies, personal care products, health and wellness products and other essentials are witnessing great demand as consumers across the world brace up for an extended period of lockdown.
Consumer behaviour in India is radically changing due to COVID-19 with 60 percent of buyers in the country believing that the pandemic would alter the way they shop, according to an EY survey. According to the EY Future Consumer Index, five new segments may emerge as consumers move beyond the pandemic — back with a bang (constituting 38 percent of respondents), stay frugal (29 percent), keep cutting (19 percent), cautiously extravagant (11 percent) and get to normal (2 percent).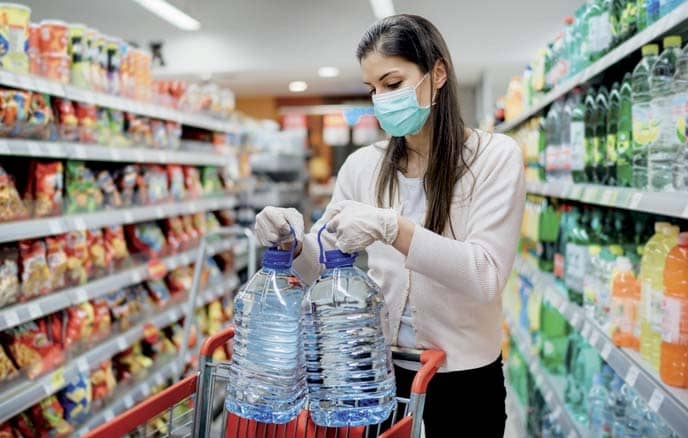 Given the anticipated changes in consumer behaviour and category dynamics, the report highlights that consumer product companies would need to take quick actions to respond to the 'now' phase, alter operating model to address the 'next' phase and then consider strategic transformations to build a resilient organisation for the 'beyond' phase.
"As consumer product companies move into the 'next' and 'beyond' phase, their ability to digitally transform faster, invest in relevant technologies such as artificial intelligence, optimise the use of big data and analytics and improving overall customer experience will be the key differentiators in the industry, which will in turn enhance their resilience to withstand any future disruption," says Pinakiranjan Mishra, Partner and National Leader, Consumer Products and Retail, at EY India.
Manpower & Job Cuts
India went under lockdown on March 23, 2020, plunging its economy into darkness, the economic outlook very bleak owing to the COVID-19 virus. So far, over the last 4 months, the country has witnessed four phases of lockdown and two less restricted phases termed 'Unlock 1.0' and 'Unlock 2.0', which is currently underway.
These 10 weeks have been nothing short of devastating for the retail and shopping centre industries in the country, which have registered losses, forced shutdowns and layoffs. With shopping malls, retail stores, factories and other small scale business ventures remaining closed, economic activity coming to a grinding halt, and revenues falling drastically, it has been a virtual job bloodbath.
Job cuts have been swift and brutal. Standalone stores have reduced the number of retail staff, delivery executives have been furloughed, and a large chunk of workers in the supply chain industry and at the backend level have been put on leave without pay. Salons and spas, which are by their very nature contact businesses, have also witnessed ruthless manpower slashing.
The worst hit perhaps has been the F&B industry which has cut many jobs and whose workers don't hope to get their jobs back because even with the lockdown over, restaurants will only be allowed to work on half seating capacity. Less consumers allowed inside eateries, coupled with a low number of people who will turn up in any case fearing contagion will mean less revenue and a need for minimal manpower.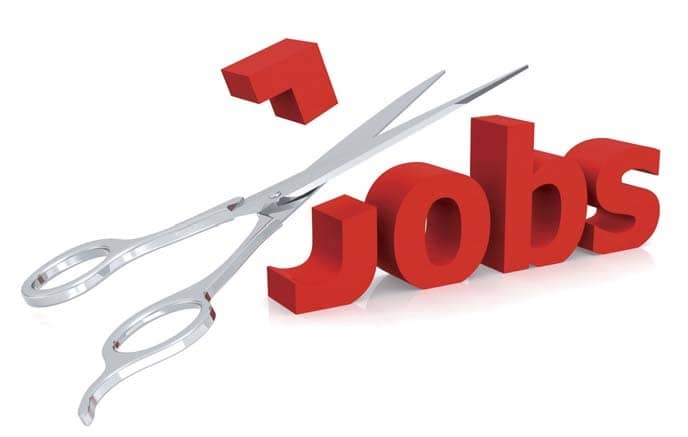 The remaining workforce has taken hefty pay cuts. Many are transitioning to roles that involve multitasking as retailers and brands themselves undergo rapid transition to make themselves more relevant and safe for customers.
You can read up to 3 premium stories before you subscribe to Magzter GOLD
Log in, if you are already a subscriber
Get unlimited access to thousands of curated premium stories, newspapers and 5,000+ magazines
READ THE ENTIRE ISSUE
July 2020