Franchising Model of Retail Continues to Shine Despite Economic Slowdown
Images Retail|November 2019
India is one of the world's largest and fastest emerging markets, and its vast population size and cultural diversity have made it a prime environment in which franchising can thrive. Despite the economic slowdown and the gross domestic product (GDP) at its slowest stage in the last six years, the franchising model continues to witness growth in both urban and rural regions. The franchise industry is growing at a rate of 30-35 percent per annum and the sales turnover of the sector was recently valued at over US$7 billion…
You've opened a store and have established a clientele. You're making profits, investing in the correct technology and attracting more consumers – growing much more than anticipated in the first month. Now you must expand, but is sole proprietorship always the way forward?
Sole proprietorships have a number of risks involved – a business owner must come up with a location, strategy, hire workers and market his wares a several times over, as many times as he plans on opening a new store. Each store then has to face the risks of failure, demanding the complete attention of the owner. This divided attention between stores is not for everyone.
For those who want to open more stores but are at a loss of how to do it, there are several ways to own and operate a successful business – the most popular of them being the franchise model.
According to Shopify.in, in its most basic terms, franchising is a model for expanding a business and distributing goods and services through a licensing relationship. A franchisee (the location owner) pays an initial fee and ongoing royalties to a franchisor (the brand or corporate) in order to use an existing company's trademark, logo, and system of business, as well as the right to sell its products and have constant support from the franchisor.
India is one of the world's largest and fastest emerging markets, and its vast population size and cultural diversity have made it a prime environment in which franchising can thrive. Despite the economic slowdown and the gross domestic product (GDP) at its slowest stage in the last six years, the franchising model continues to witness growth in both urban and rural regions. The franchise industry is growing at a rate of 30-35 percent per annum and the sales turnover of the sector was recently valued at over US$7 billion.
The popularity and achievement of retail stores and brands like Big Bazaar, More, Reliance is one of the key reasons why Indian retailers are looking towards this model of retailing as one of the most successful and favorable models today. Brands like Raymond's, Nike, Titan, Archie's, Kurl-On, The Mobile Store, Peter England etc. are today successfully running on the franchising formulae.
Another reason why franchising is thriving in India is the huge growth in interest in entrepreneurship. Franchises provide the perfect solution for budding entrepreneurs who wish to invest in the security of an established brand, whilst enjoying the freedom offered by franchise models. As a result, entrepreneurs, local and small businessmen today are not hesitating to start a franchise business, be it in form of departmental store, online retail store or any small retail franchise opportunity.
Major Franchise Prone Retail Categories
Departmental stores
Footwear brands
Furniture stores
Accessories (watches, belts and purse)
Bookstores
Candy Stores mainly chocolate franchises
Baby products franchises
Coffee franchise
Cosmetics stores franchises
Gift, Hobby, Cards, Candle, Souvenir Shops
Food marts and grocery stores
Home Appliances, Interiors & Furnishing
Jewelry Franchise
Pharmacies Franchises
Real Estate Services, Portals, Online& Marketing
Sports Shops
Stationery Stores
Toy Shops
What Research Says As per Franchise Asia, the Food & Beverage sector dominates India's franchise sector. Franchise Asia reports, one-third of new food outlets in India aree stablished through franchise systems. Quick Service Restaurants and fast food outlets are the most popular, pointing to a shift in the pace of consumer lifestyles. By 2022 it is estimated that the F&B industry will have doubled its work force, providing plentiful employment within India. Retail, beauty, healthcare and education are also attractive markets for franchising. USA is a key player in India's franchise boom as their brands are identifying the Indian market as a huge opportunity for expansion. Indians demand products and services of good quality, which is delivered by US franchises at ease.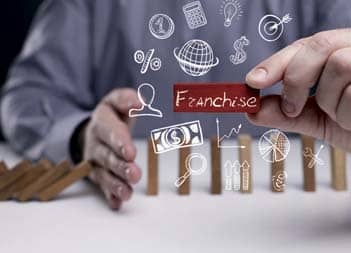 Several foreign companies with strong brands have established a presence in India through franchising. In the hospitality and foodservice industries, this has been the preferred method for starting operations in India. The key to the success of international brands within India is an accommodation of the market. India's culture is richly diverse, and this is reflected in the population. The needs and tastes of India's consumers are unique, and international brands who have adapted their franchise model specifically to suit the particularities of the Indian market have experienced notable success. The most successful franchise sectors in India are F&B, the hotel industry, the retail industry, beauty & fitness, health care, medical services, and education.
Why Franchising is Important Franchising protects a company by spreading some of the risk of opening new locations to the franchisees who operate those locations. Franchisees go along with it because of the profit potential, as they stand to share in the profits. However, franchising is not a sure shot formula for success and requires proper strategies to take it to next level. If not taken care of properly, it can go wrong in many different ways. To make it a sound investment, one must understand the scenario to be an ideal franchise. The right franchisee gives the brand market insights and a deeper understanding of what will and won't work in that particular region.
Most individuals seek three basic fundamentals when choosing a franchised business. The fundamentals are flexibility, money and status. These three elements are important for a variety of reasons and seem to be common denominators when people seek a new business as a career path. Flexibility has always been most exciting perspective for the entrepreneurs who exchange the stability of a "real job" for the freedom that comes with being their own boss. Money, or income, is always a factor, as business if run successfully generates huge amount of money in comparison to the monthly salaried prospect of any individual. Status is an all-encompassing category that includes not only titles and position, but more important, the feeling of purpose one has and being a part of something significant.
Owning a franchise can provide you with all three of these elements if you operate the business successfully and manage your time and resources properly.
What Experts Say
"India is the second highest market for the Franchising Industry globally. Indians have a great entrepreneurial streak, and this is not only the business community but also for the first timers doing business. The new generations of entrepreneurs are not only looking at Indian franchises but also multiple international brands that they can get to India. Buoyed by India's economic growth, franchising is not only helping create employment opportunities, as well as improving reach of brands across geographies. Several foreign companies with strong brands have established a presence in India through franchising. The potential markets which are going to see growth is travel and tourism, business/ financial services and apparel," explains Vinay Chatlani, Director, Soch.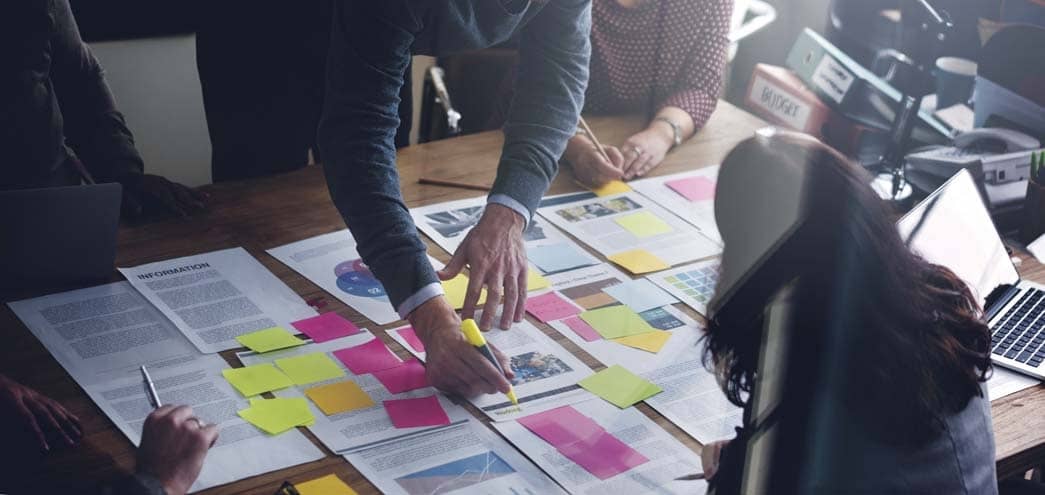 "The failure of a franchisee in India is much less as it is started after deliberating on the regional tastes that the brand is going to cater. The growth of franchisee in India has been phenomenal as there are more than 1.5 lakh franchisees operating in the country and the model is witnessing a growth of 30 percent annually. In other European markets or western markets, the franchisee model has more to do with taking your taste to every part of the country as against India where living up to the regional tastes is a must. For example, many pizza franchisees altered their products according to the local tastes and thus made the franchisee a successful model in different part of the country," says Rajesh Jain, Managing Director and CEO, Lacoste India.
You can read upto 3 premium stories before you subscribe to Magzter GOLD
Log-in, if you are already a subscriber
Get unlimited access to thousands of curated premium stories and 5,000+ magazines
READ THE ENTIRE ISSUE
November 2019