COSTUME JEWELLERY: The New Penchant of Jewellery Buyers in India
Costume jewellery is the fastest-growing category in India which is projected to grow at 20 percent CAGR between 2019 and 2024. This segment is benefitting from the growing trend of consumers seeking lightweight, stylish jewellery at affordable prices…By
The gems and jewellery market in India is home to more than 300,000 players, with the majority being small players. The sector plays a significant role in the Indian economy as it employs more than 4.64 million workers. The industry is one of the fastest-growing sectors, it is extremely export oriented and labour intensive.
The Indian Market The Indian jewellery market is a highly fragmented and unorganised. It is classified into fine jewellery and costume jewellery. Under fine jewellery, apart from local players, there are several large nation-wide players such as Tanishq, Kalyan Jewellers, etc. In foreign players, brands such as Swarovski are already present and newer ones such as Tiffany are only entering the market.
Foreign players are very cautious while entering the Indian market due to the large demand for local traditional jewellery which these players do not hold expertise in.
Costume jewellery is the fastest-growing category in India which is projected to grow at 20 percent CAGR between 2019 and 2024. This segment is benefitting from the growing trend of consumers seeking lightweight, stylish jewellery at affordable prices.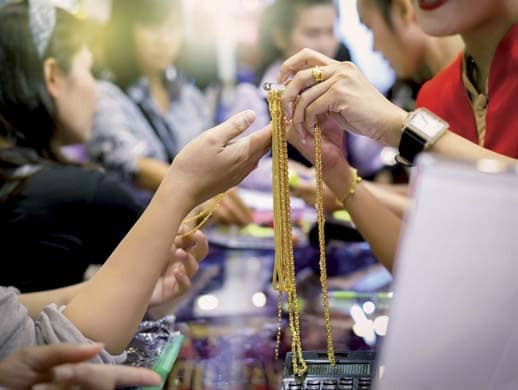 Growth of the Sector
In the last five years the jewellery market in India experienced strong growth of 15 percent CAGR between 2014 and 2019. During the period, several factors have aided this such as:
Rise of E-Commerce Players:
Between the year 2013 and 2018, there was a growth of 22 percent CAGR amongst Internet users in India due to deeper penetration of smartphones and reducing mobile tariffs. As per the Department of Telecom (DoT), India's internet tariffs were amongst the lowest globally at `21 per GB in 2017. This has given a strong push to digital commerce through the usage of mobile phones. Online jewellery players such as CaratLane has experienced revenue growth in this space in the last five years. This is visible in digital commerce demonstrating exponential growth through usage of mobile phones which grew at 51 percent CAGR between 2013 and 2018.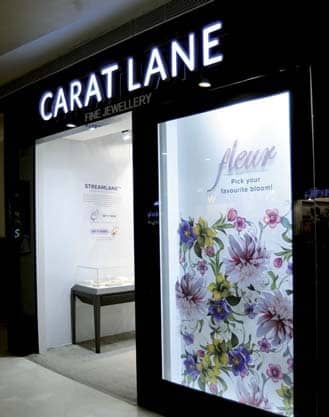 Growing Options: Indian market has been traditionally known for its gold consumption and traditional jewellery. However, in the last few years, jewellers have increased their offerings which have resulted in growth. Options such as platinum & diamond jewellery, costume jewellery, wedding collections, etc. came into existence boosting the growth of overall jewellery.
Challenges
Since last year, jewellers have been finding it hard to raise capital through financial institutions. This is largely due to the Nirav Modi and Mehul Choksi scandal which involved wilful default and scamming on behalf of the jewellers against Punjab National Bank. This resulted in negative sentiments being developed among financial institutions to lend credit to jewellers, thus adversely impacting the business. Major financial institutions had previously announced that they had reduced their exposure to this industry.
You can read upto 3 premium stories before you subscribe to Magzter GOLD
Log-in, if you are already a subscriber
Get unlimited access to thousands of curated premium stories and 5,000+ magazines
READ THE ENTIRE ISSUE
November 2019