WORK FROM HOTEL -THE CORPORATE BUSINESS OFFERS A LIFELINE
Hotelier India
|
August 2020
City hotels, struggling with very little business, are tapping into the WFH segment by offering great infrastructure at equally arresting prices
It is a natural synergy at a time when corporates are reexamining their Work from Home (WFH) strategies and asking many of their management cadres to stay home. This has led to a rethinking on how much of the expensive commercial real estate they must hold on to.
But most corporates need to meet their management teams at some point: To discuss a new project, to network, to just have a more tangible connection with their team. This is an opportunity for hotels to create alternative revenue streams by tapping into the corporate business. As Anuraag Bhatnagar, Chief Operating Officer (COO), The Leela Palaces, Resorts and Hotels, says, "In the last couple of months, the world around us has changed rapidly and we have had to adapt and become more thoughtful in the way we do things. As hotels begin to reopen and the world begins to return to some sort of normalcy, the one thing we know is that the definition of "normal", as we knew it, has changed forever. Brands that can create meaningful offers which speak to the needs of guests will lead the way to recovery."
This is where hotels can create a new revenue model by setting up Work from Hotel (WFH) capsules and marketing them to corporates looking at leveraging the infrastructure offered by luxury and premium hotels. Infrastructure such as business centres, banquet rooms, highspeed WiFI connections, F&B offerings, large spaces that allow for social distancing, and suites that can be converted into temporary offices.
The Leela Palaces Hotels and Resorts have focused on generating demand by creating compelling and meaningful offers that resonate with their guests. "Work from Hotel or Work from Anywhere is an offer that is beginning to gain traction with corporates," says Bhatnagar. "While previously, people went to a hotel for a sense of community, now exclusivity is the key. If you do your best work in your track pants, great. Walk-in clothed in whatever makes you comfortable and most productive, it's your room. It has the benefit of privacy and in COVID times, is a safe bubble. And if you prefer the vibe of a public space that still provides ample room to socially distance yourself, hotels have plenty of these to offer, too."
Hotel groups such as Marriott International have seen their WFH packages picking up steam over the past 60 days. "With the ongoing pressures of managing businesses with declining topline and pressure on the bottom lines, corporates are looking at rationalization or downsizing their current real estate expenses," says Parul Thakur, Senior Area Director Sales and Distribution, South Asia Marriott International.
Co-working spaces had already set the trend. "An unheard-of-concept just a decade ago, it is increasingly becoming a preferred option for many startups and companies whose millennial workforce enjoys the perks of non-traditional office spaces. As a natural corollary, we find more corporates moving towards the hotels nowadays," says Kush Kapoor, CEO, Roseate Hotels & Resorts. "A hotel's co-working space has several advantages, the key being a robust internet speed, a quiet and comfortable ambience, and better amenities."
The analogy to that is also corporates placing their management team or top management in hotels temporarily, or by hiring business centres and banquet halls to host meetings and business lunches in a safe and sanitized atmosphere. "Hotels have an edge over commercial office spaces due to their ability to leverage their existing infrastructure without any additional costs required for fitouts, and their excellent track record on the safety, security and cleanliness norms. Hotels can cater to all requirements, from a hotel room or suite for individuals to larger meeting rooms," adds Thakur.
The St. Regis Mumbai, which already had a 'Work Exquisite' programme in place at their luxury property, is encouraging meetings at hotels. "We can host meetings for 15 people to bring them together. We are going a step further by offering 'Dine at your Desk', where we provide curated packed lunches. Also, we are trying to ensure that everyone has the same food in front of them when there is an online meeting, much like having a meeting over lunch while at work," says Nicholas Dumbell, General Manager, The St. Regis Mumbai. Hotels are repurposing and optimising meeting rooms and lobbies for day-use options for business solutions.
The response has raised the hopes of hoteliers across the country. According to Sylvain Laroche, Director of Operations, ibis & ibis Styles, "We believe that co-working spaces within hotels have huge potential in our country and we do have a few requests from companies in cities such as Mumbai, Chennai, Hyderabad, and Bengaluru."
Corporates need a productive and relaxed atmosphere, away from the distractions of working at home and crafted for businesses that demand attention. Vineet Mishra, General Manager, The Ritz-Carlton, Pune & Cluster General Manager, Pune, contends, "The growing concerns surrounding the pandemic have made companies seek safer co-working spaces with greater emphasis on hygiene and sanitization."
Jayakrishnan Sudhakaran, General Manager, Novotel Ahmedabad reveals that several corporates have established nation-wide tie-ups with hotel chains which abide by the government and World Health Organization (WHO) guidelines.
While corporates have walked the extra mile to help their employees set up WFH infrastructure, at times it is not enough, particularly when a team is working on critical projects/ data and may need ergonomically designed infrastructure with access to a hospitable staff meeting their needs of food options, unlimited tea/ coffee service, stationary and such.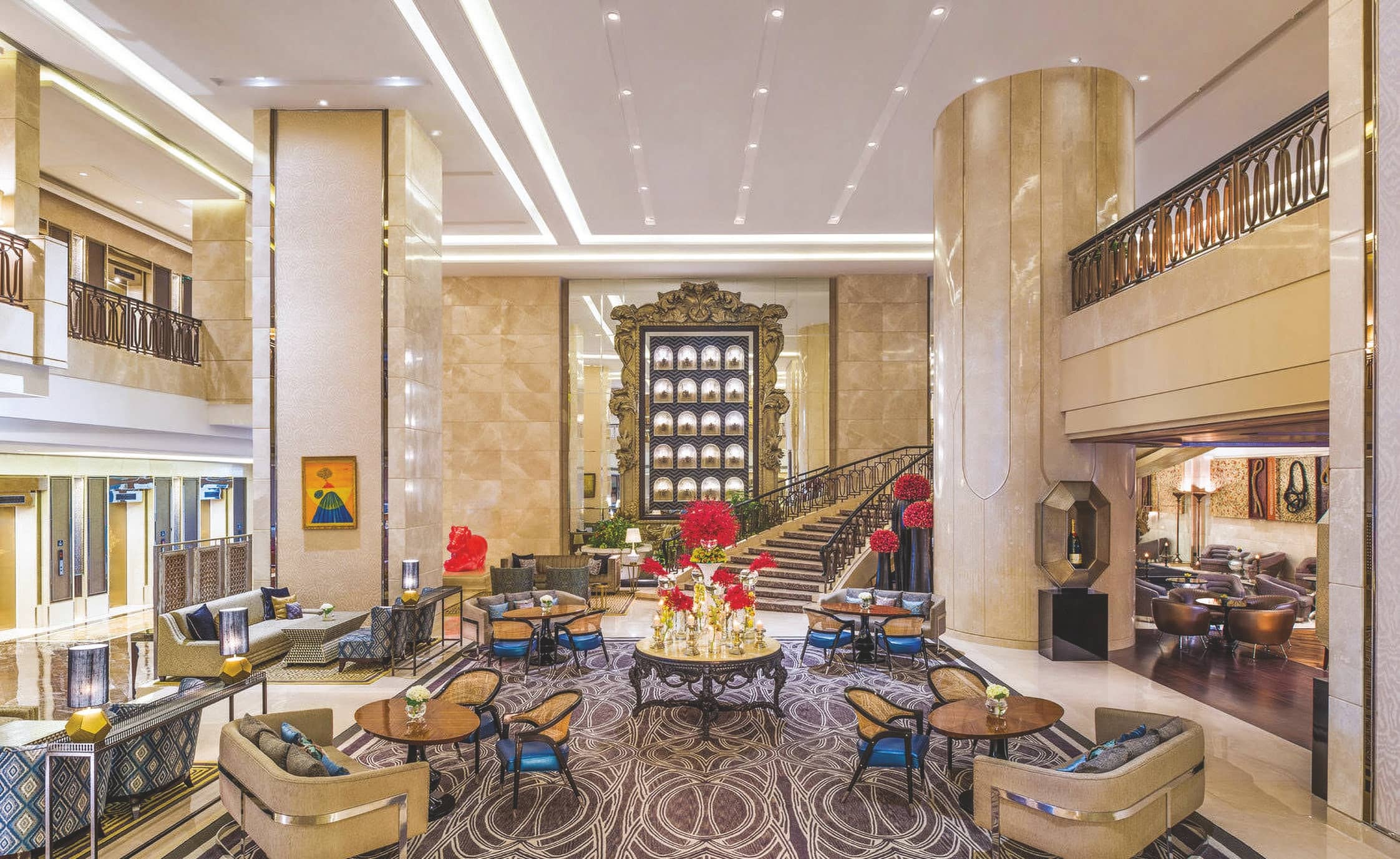 The new revenue stream
Seemingly, the hospitality industry is moving away from a dominant model that rang true for centuries. As Kapoor points out, "In these collaborative spaces, the guest room is no longer the hotel's primary product. Rather, their ability to connect with the corporates—including travelling professionals, entrepreneurs and local communities in a way that caters to their need for inspiration and networking—will be the crucial service business hotels of the future have to get right."
. .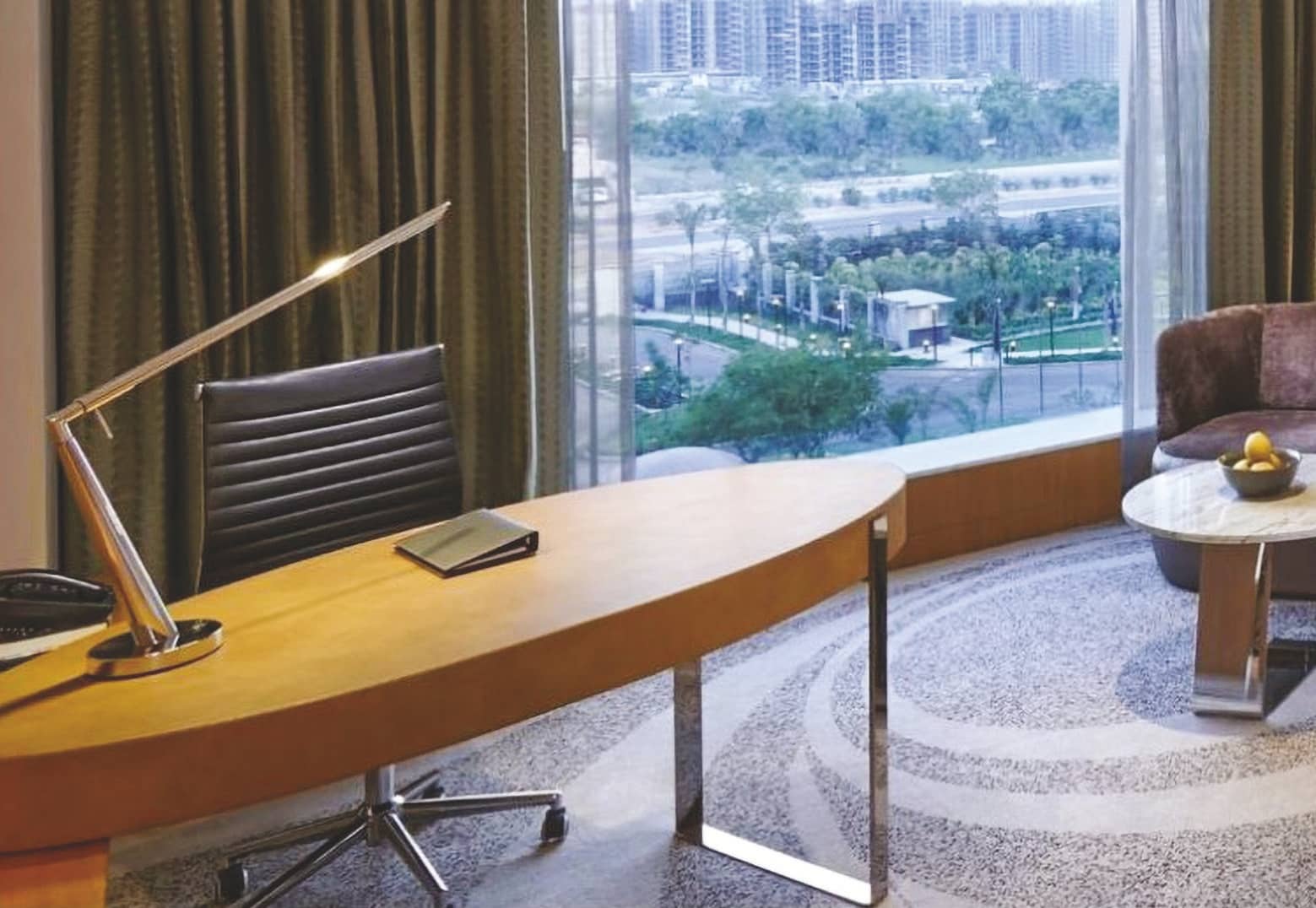 THE RIGHT PACKAGE
Intelligent hotel management understands that packages need to be thoughtfully curated, must resonate with guests and fulfil their needs.
You can read up to 3 premium stories before you subscribe to Magzter GOLD
Log in, if you are already a subscriber
Get unlimited access to thousands of curated premium stories, newspapers and 5,000+ magazines
READ THE ENTIRE ISSUE
August 2020