THE NEW NORMAL EFFICIENCY, AUTOMATION AND TECHNOLOGY
Hotelier India|May 2020
In a world ravaged by coronavirus, these are the three buzzwords by which hotels will have to live, as countries, including India, open up. Transformation will have to meet rigid standards of health, hygiene and safety
India's sprawling, influential hospitality industry is fast turning its sight to the huge domestic market, rather than wait for global travellers to rescue them from the state of paralysis induced by COVID-19-lockdown, which has virtually wiped out business for hotels.
Remote, secluded hotels with surrounding wilderness and close to nature are expected to be far more popular than city hotels, to begin with.
The impact of COVID-19
A Google Travel Webinar in April 2020 pretty much indicated the same thing: COVID-19 will influence people to travel closer to home, but not via mass transit. Rather, they are likely to take a road journey to not-too-crowded locations closer home.
The era of the big wedding is over for the foreseeable future. And even if big weddings are planned at hotels, guests may not be comfortable partying or mingling with each other till a cure or vaccine is discovered.
Things that hotels and guests took for granted: eating an extended breakfast to start the morning, hang out at crowded coffee shops, linger over a conversation in the hotel lobby, will no longer define your hotel experience.
Among the suggestions coming in thick and fast for hoteliers, one stands out: do not, in panic, reduce room rates or it will be difficult to get them back to the pre-COVID days. Instead, offer attractive packages, such as room packages that include hotel car airport pick-up and drop services.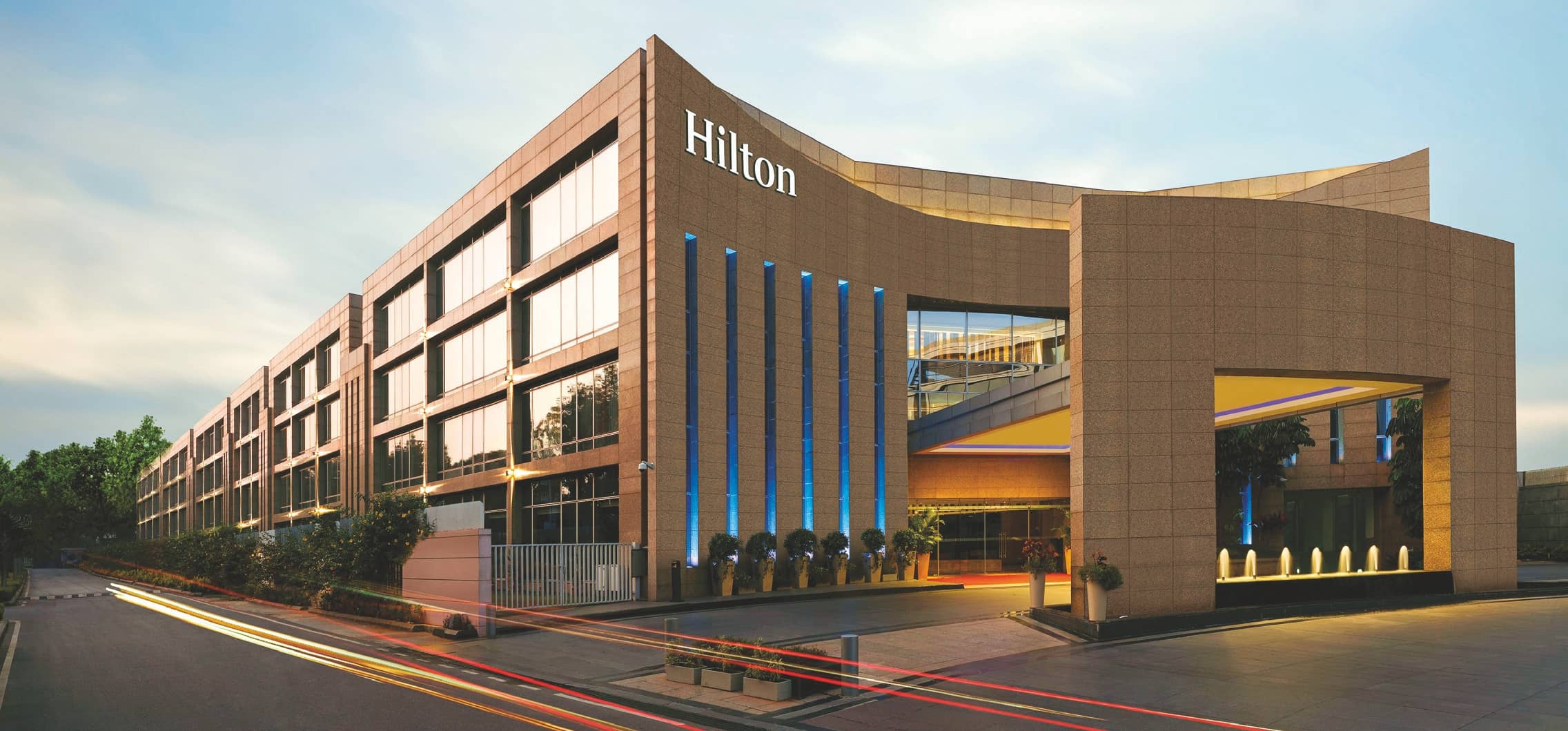 Hotels believe that perks are a better strategy to entice people to book. They are also enhancing the flexibility of their loyalty programs, with some hitting the pause button on points' expiry dates. Marriott Bonvoy has led the way, extending status earned in 2019 until February 2022.
The hospitality industry is gearing up for a long haul. Business and leisure travel is expected to remain low over the next six months. The US has led the way by surveying travellers about when they expect to begin travelling. Among the surveys conducted is one by MMGY Travel Intelligence.
Its 'Travel Intentions Pulse Survey', conducted between April 4 and 11 revealed that just 31% expect to travel for vacations or other leisure purposes, and only 21% expect to travel for business. Conventions, meetings and banquets are way off in the distance, maybe even September. Regular tourists will lag behind business tourists since they do not have access to disposable income right now.
The Google Travel Webinar indicated that travellers will be wary for a long time to come. There has been a 28% decline in global travel search queries related to accommodation and packages. While 40% of people are open to plan travel normally, with new flexibility measures, the rest are waiting for the situation to be back to normal.
OCCUPANCIES IN NUMBERS
Occupancies across hotels in key cities witnessed a sharp decline, as travel restrictions intensified and India went into lockdown towards the end of March 2020.
The overall revenue of the Indian hotel sector to decline by approximately Rs 90,000 Cr in 2020, reflecting an erosion of 57% compared to last year.
Revenue Loss: Organised – Rs 40,309 crore; semi-organised – Rs 8,379 crore; unorganised - Rs 41,126 crore
The changes on ground
Globally, the prognosis is grim and India is expected to follow the trend, thought domestic travel is likely to help shore up bottomlines. For now, hotels are preparing the ground for opening, setting up rigid guidelines for health, hygiene and social distancing. As travellers venture back slowly, the changes implemented to protect guests and employees will be visible as soon as they enter the foyer.
Internationally, hotels are installing plexiglass at the front desk, indulging in extra santisation to achieve a clinically clean result, and offering guests the chance to check-in using an app on their mobiles. The breakfast buffet is likely to be replaced by individual servings and portions. Guests will be greeted by a receptionist who is wearing a mask to check them in, but mobile check-ins will be encouraged to minimise interaction.
Travellers are expected to choose their hotels a tad differently: they will book with brands they know and trust to have put hygiene systems in place to keep them safe and secure. They may also look for smaller properties that are centrally located for leisure travel, so that they spend less time in public transportation, getting from one place to the next.
Hotels have no choice but to take the bull by the horns and to reinvent themselves, bringing about fundamental shifts and structural changes in the industry. Hospitality groups will have to adapt three pillars for transformation post-COVID: efficiency, automation and technology.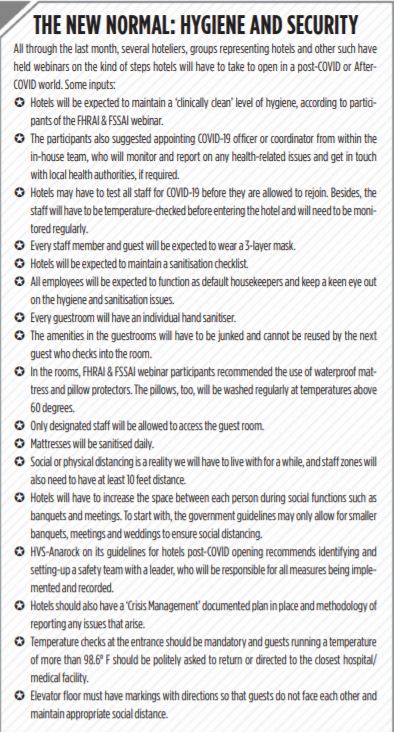 Cost efficiencies and tech intervention
The need of the hour would be to shed extra flab to reduce spare inventory and wastage. The ratio of staff to the room will see a downward trend, even as reservations and back-office teams performing clerical tasks can be minimised by introducing automated reservation systems and chatbots, linked to integrated PMS and marketing platforms.
You can read up to 3 premium stories before you subscribe to Magzter GOLD
Log in, if you are already a subscriber
Get unlimited access to thousands of curated premium stories and 5,000+ magazines
READ THE ENTIRE ISSUE
May 2020