We know why the hospitality segment is booming in India. Now read about the markets that the big hospitality groups are expanding to and the potential they hold — from Raipur to Siliguri, and Kolkata to Chennai
Let me put before you a few numbers about the Indian tourism and hospitality industry:

• In 2018, the tourism segment earned India Foreign Exchange Earnings of US$ 28.59 billion, an increase of 4.70 per cent* year-on-year. Overall, the sector generated USD 247.3 billion (INR 16.91 trillion) in 2018, accounting for 9.2% of the total economy.

• According to IBEF, the tourism and hospitality sector's direct contribution to GDP surged by 23.6% in 2017, raising the share of the industry (direct & indirect) to INR 5.9 trillion (US$ 91.3 billion).

• India has only 103,000 hotel rooms in all categories compared to Bangkok city, which alone boasts 125,000 rooms, according to the Federation of Hotels and Restaurant Association of India (FHRAI).

• Foreign tourist arrivals are likely to touch 15 million by 2020. And then there are domestic tourists, business travellers and leisure travellers. India needs a minimum of 180,000 more hotel rooms at the least (again, FHRAI figures).

• According to CARE Ratings, the expected future inventory in 11 major markets (across categories) is lower at around 49,400 rooms for the next five years (FY19 to FY24). With increasing demand, the major markets can sustain average room rates (ARRs) and grow at 3.5-4.5% per annum, CARE stated. The occupancy is expected to inch up to an average of about 68-70% by the end of FY23 compared with 66.6% in FY18.

• The Indian government is working to garner a 1 per cent share of the world's international tourist arrivals by 2020 and 2 per cent share by 2025.

These interesting statistics reveal quite a few things about how India's rising affluent class and its increasing disposable incomes have continued to support the growth of tourism, and in turn, the demand for quality branded hotel rooms. The opportunities for hotels to expand their footprint are immense. And most groups have several hotels in the development pipeline.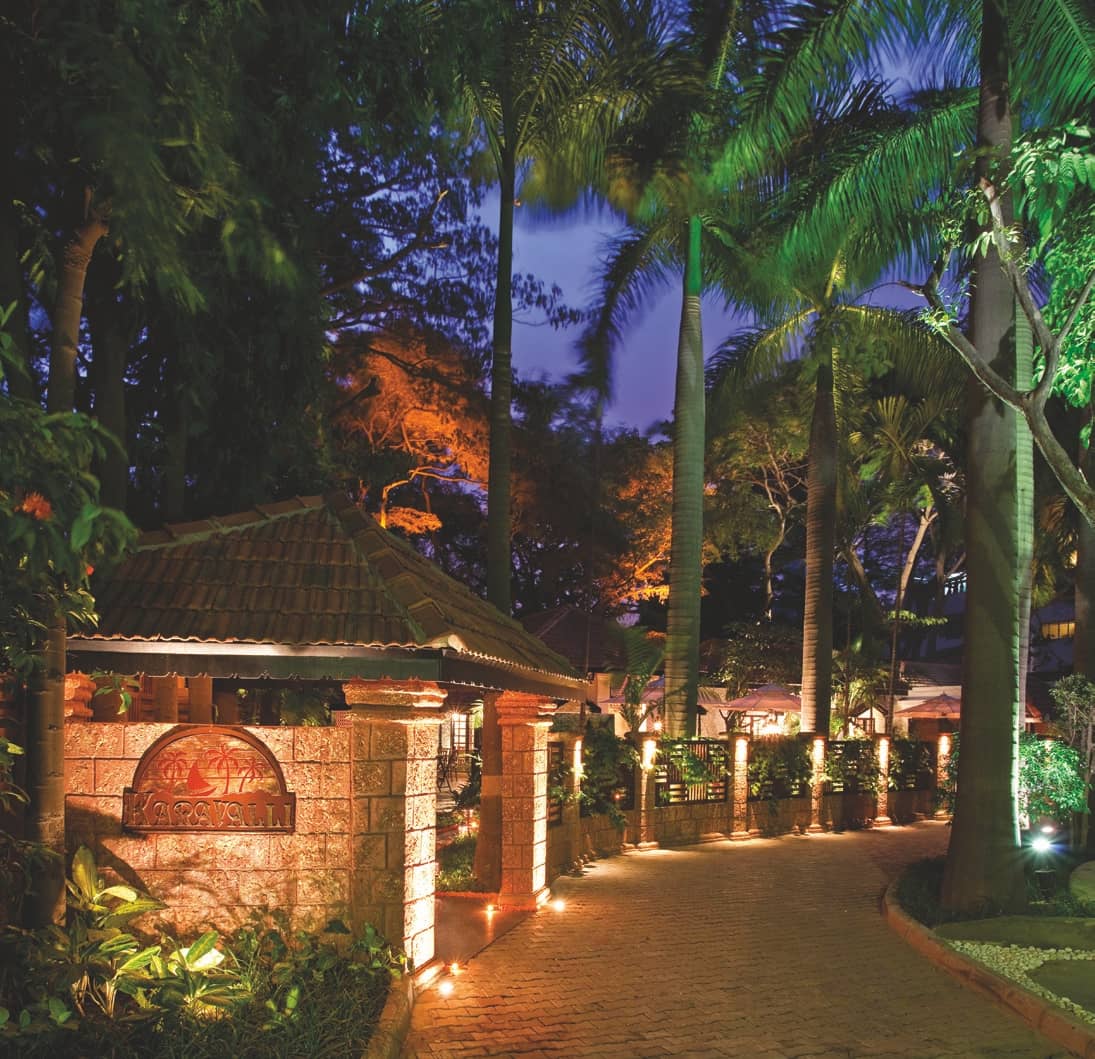 The frontiers for the hospitality industry — both new and old
The hotels are expanding their portfolio to include properties in megametros, metros, Tier II and III towns and resort destinations. Tier I cities refer to not just the four megametros of Mumbai, Delhi, Bangalore and Kolkata. Metros such as Pune and Hyderabad are buzzing Tier-I markets in the hospitality industry lexicon and are attracting a larger portfolio of hospitality brands across all segments. IHCL is expanding its portfolio across almost all segments. Suma Venkatesh, Executive Vice President - Real Estate & Development, The Indian Hotels Company Ltd, says, "For the Taj brand, we will look at key cities and state capitals as well as tourist destinations with good access. For Vivanta, we will look at expansion within all metro/ Tier 1 location and a few Tier-II cities, where the market has shown some depth. We just repositioned our Ginger brand in the 'Lean Luxe' segment and it will target the top 80-100 cities. In the case of SeleQtions, we are mainly looking at hotels with a distinct character and strong equity. Expansion under this brand will be as and when an opportunity comes up."
While Tier I cities are saturated, they continue to be a large market. As Venkatesh says, "India is still underserved both in the business as well as the leisure space. In metro and Tier I cities, various micro-markets have their own dynamics as well as demand across segments. Hence, there is space for all our brands. In smaller cities, while demand exists, it is only available at certain price points. Hence, it is important to not overbuild products and use the right brand that gets owners a return on their investment." IHCL has a robust pipeline of over 38 hotels across all their brands and categories.
The micro-markets or micro-cities within large cities is a trend that even Neeraj Govil, VP- South Asia, Marriott International alludes to.
"They are self-sufficient in terms of residential, commercial, shopping and entertainment facilities, which means people don't have to battle traffic and travel long distances to either work, live or party. Bangalore has seen the evolution of Whitefield and Cubbon Park. The evolution of micro-cities allows us to be present in different locations with different brands, within the same city. In the mega metro segment, he sees a good future for Kolkata, which is still an underdeveloped market, particularly because the city is the gateway to the unexplored Seven Sisters or the northeast of India."
According to Govil, the growth in MICE travellers as well as travellers to resort destinations, is fuelling the growth. "Big cities such as Mumbai and Delhi will always present a captive market. But MICE delegates are open to trying out new destinations, which is helping us to expand our footprint to locations that were hitherto considered out-of-bound." Marriott International operates 118 hotels in India, across 54 locations.
The other big global hospitality group, Accor, operates a network of 10 distinctive brands with approximately 9,600 rooms spread across 22 key destinations in India and South Asia. Accor's growth is led by densification, a key development strategy for the group, on the back of strong market demand. "Key markets to densify are identified based on their potential growth opportunities and favourable macroeconomic factors. Some of the cities we have identified or have developments underway include Delhi NCR, Mumbai, Bangalore, Hyderabad, Pune, Goa, Jaipur and Udaipur. These would essentially classify as Tier 1 or Tier 2," says Lokesh Sabharwal, VP - Development & Special Projects.
In 2019, Accor launched two properties: Mercure Devaaya Goa Retreat, a wellness resort, and ibis Kolkata Rajarhat, the first ibis in the eastern city. The group has 25 hotels and approximately 5,000 keys in the pipeline and under active development across segments such
Continue Reading with Magzter GOLD
Log-in, if you are already a subscriber
Get unlimited access to thousands of curated premium stories and 5,000+ magazines
READ THE ENTIRE ISSUE
November 2019