Suppliers You Should Know 2020
We are back with our annual list of top suppliers for the year, ones that the hospitality industry heavily relies on.
In the world of free market system, there are multiple service providers for each product and service. So, a need arises for the selection of the best service provider from among the lot. For you to meet your quote and provide excellent service to customers, you need to have the things you need on time. What's great about having an excellent relationship with your supplier is they will prioritise you. Most hoteliers develop a trusted network of suppliers who provide them with the goods and services they need to run their business and are also an important source of information, advice and trade credit.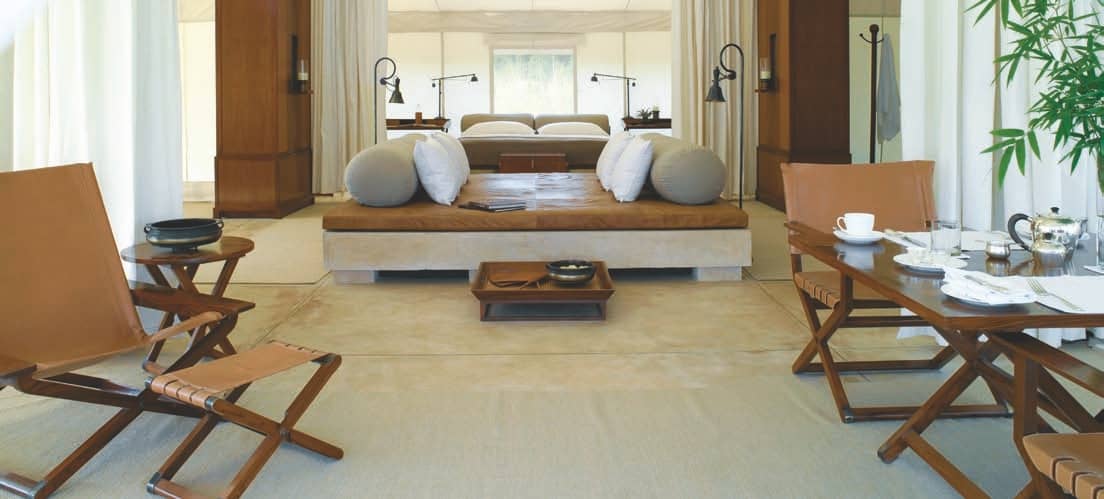 Hotelier India brings to you the list of the best suppliers who have, time and time again, proven their capability in bringing value and insight to the hotel business across different verticals. We went through a cumbersome process to evaluate and analyse threadbare so as to shortlist the right suppliers fit for the Indian hospitality industry; both have a long-term business connotation.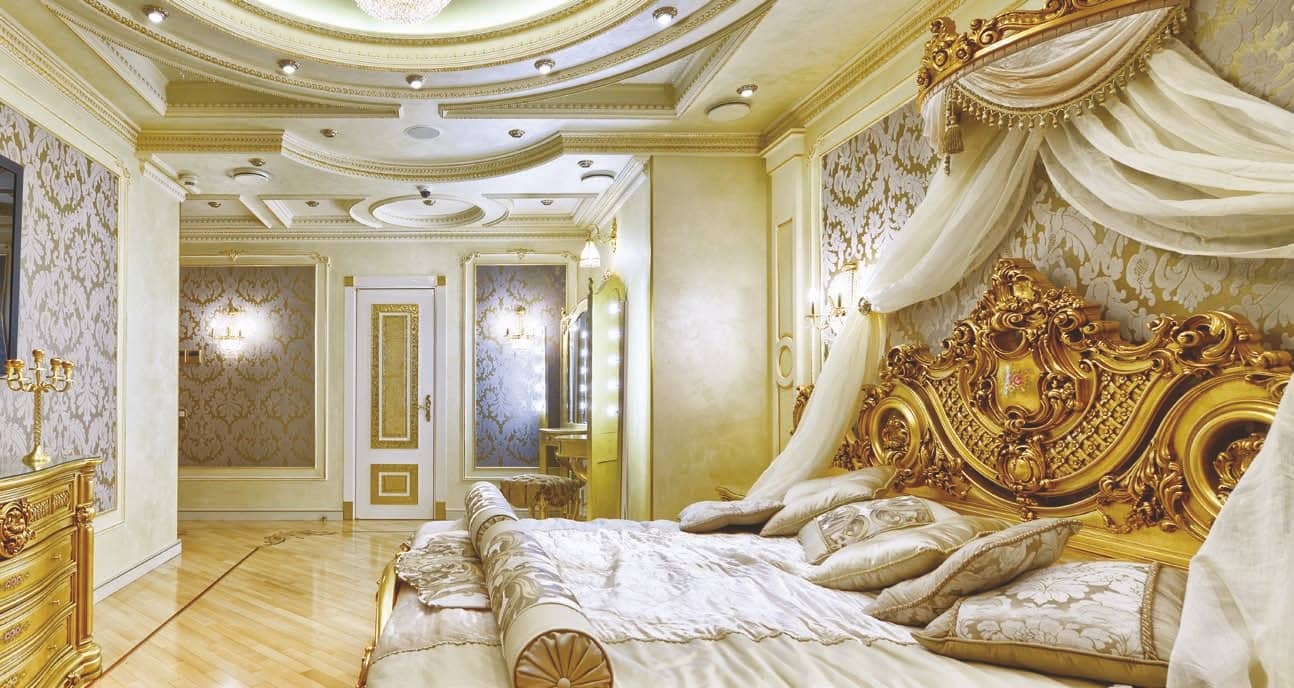 AH international
AH International provides creative OS&E solutions, sourcing and manufacturing products tailor-suited for India's maturing hospitality industry and the ones across Asia. They provide single-window solutions for in room, housekeeping, F&B, kitchen, banquet, and front office departments. They help achieve across-the-board brand consistency and scalability with their prompt dispatch and innovative stock strategy solutions.
Tin Tin tableware collection, Luzerne Singapore
Luzerne Singapore's Tin-Tin tableware collection, cloaked in a new sheen of gloss, is a timeless classic and exude a modest sense of novelty while playfully revealing deliberate flaws on the rims. Luzerne's revolutionary bone ash-free products are a testament to AHI's environmentally friendly and culturally aware philosophy. From award-winning establishments to the home, Luzerne brings handcrafted expertise to the table. It's why they make premium tableware accessible, and why they service partners in over 50 countries around the world.
Get in touch:
Website: ahhospitality.com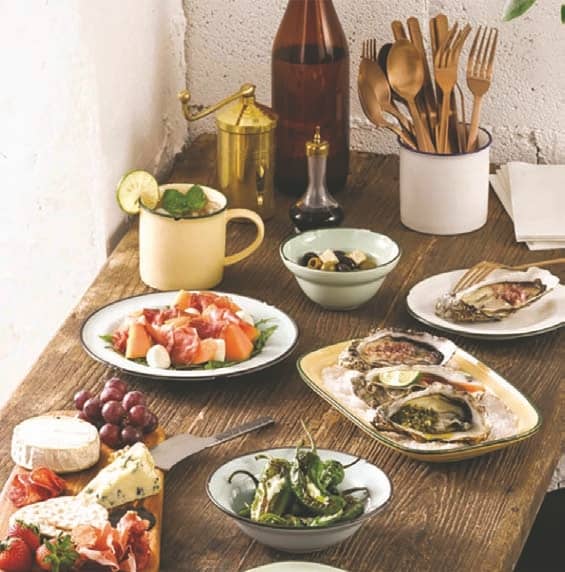 Aruba Hospitality
Aruba, a Hewlett Packard Enterprise company, helps hospitality venues improve their property operations while also engaging a more connected, mobile traveller. With Aruba, your hospitality venue can offer high-speed, gigabit Wi-Fi across your entire property, from the hotel room to the pool and beach and create a simple to use personal area network so guests can have a home like experience while travelling.
Aruba Central
A unified network operations, Aruba Central is an assurance and security platform, simplifying the deployment, management, and service assurance of wireless, wired and SD-WAN environments. With easy-to-use deployment tools and a single pane of glass, Central makes managing wired, wireless and SD-WAN infrastructure simple. A 3-step on boarding wizard, Zero Touch Provisioning, a mobile app, an intuitive dashboard and reporting capabilities help manage distributed environments of all sizes.
Get in touch:
Phone: +91 44 66421850 Fax: +91 44 66421890 Website: arubanetworks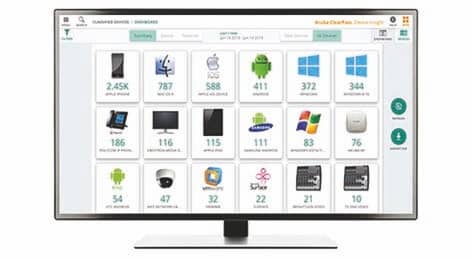 Asahi Windows
Being a strategic business unit of AIS, India's leading integrated glass manufacturer, AIS Windows offers a comprehensive range of fenestration products in uPVC, wood and aluminium substrates. Available in a range of customisable options, they are said to enrich lifestyles through enhanced aesthetics while also offering varied solutions in acoustic comfort, privacy and security. It is one-stop solution for all doors and windows needs.
uPVC Slide and Fold Doors
AIS uPVC Slide and Fold Doors is a collection of multiple frames which has fixed or moving frames, designed to open either inward or outward, based on your requirement. They are used mainly in large open areas to appear like a virtual wall. These doors are heavy duty from the security point of view and have multi locking points.
Get in touch
Phone: 1800 103 4805 E-mail: ais-windows@aisglass.com
ASSA ABLOY Hospitality
ASSA ABLOY Hospitality, which made it to the Forbes list of 'World's 100 Most Innovative Companies', is one of the already recognised global leaders in premium door locking/opening solutions for the hospitality industry. Their products, such as integrated software systems, mobile access and location solutions are designed to help customers enhance the guest experience, while improving operational efficiency, which is quite evident from the support they offer in more than 166 countries and by securing more than 7.5 million hotels.
VingCard Essence Door Locks
As a fully mobile access compatible solution, VingCard Essence provides hotels with the ability to instantly and cost-effectively upgrade to digital key functionality. Essence allows hotel guests to use personal smart devices as a secure digital key in order to access their guestroom. Placing a priority on convenience and guest security, mobile access is designed using ASSA ABLOY's patented Seos technology, which ensures all digital keys and room number details are fully encrypted and transmitted to guest devices using a secure communications channel. A solution that leads the hospitality industry in maintaining hotel and guest safety at all times, Ving- Card Essence utilises the most advanced encryption technology to eliminate the risk of keycard cloning and unauthorised access.
Get in touch
UAE: +97143262136 India: 080-48909082
Blue Star India
One of India's leading air-conditioning companies, Blue Star India and its integrated business model have been providing expert cooling solutions for India since many decades. The company fulfills the cooling requirements of a large number of corporate and commercial customers, including hoteliers, hospitals and green buildings. It also offers expertise in allied contracting activities such as electrical, plumbing, fire-fighting and industrial projects, in order to offer turnkey solutions, apart from execution of specialised industrial projects.
Water-cooled screw chillers
Blue Star has been manufacturing a wide range of scroll, screw and centrifugal chillers that provide cool comfort in hotels. The chillers are designed to deliver better efficiencies even at high condenser water temperature and moderate water quality. Blue Star offers a wide range of water cooled VFD screw chillers that provide extremely lower power consumption at part loads and also flooded and DX screw chillers with an environment-friendly R134a refrigerant.
Get in touch
Phone: 1800 209 1177; 860 266 6666 Email: customerservice@bluestarindia.com Website: bluestarindia.com
Boon Edam India
Been in the business of manufacturing premium aesthetic and security entrance solutions for over the last 140 years, Boon Edam is leading the field when it comes to supplying top quality revolving doors, high security doors and speed gates to customers across the world. Their antitailgating, anti-loitering and anti-passback security solutions, combined with physical entrance solutions, provide a better way to manage, monitor and control access points in a building. The company constantly experiments with the safety features of the products.
Circlelock Combi
Shortlisted as a finalist for the Intersec Awards 2019 for the category 'Access Control Product of the Year', Circlelock Combi is a high-security connection portal for existing doors, integrated with access control technology and biometric reading capabilities. They act as an interlocking solution for swinging doors that currently lack desired authentication recognition without having to consider building reconstruction and associated costs.
Get in touch Phone: +91 7045455145 / 46 / 47 / 48 Website: boonedam.in
Bose Professional
Termed as a problem solving company, Bose Professional has been creating incredible experience in the audio industry. The audio solutions customised for the hospitality industry, especially luxurious hotels, enhance each guest's journey from the moment they step through the door. With benefits specifically designed for the requirements of you and your guests, Bose professional sound systems feature simple operation and elegant design to blend with the décor of your properties.
Bose® Wave® Music System III
One of the latest additions to the award-winning Waveguide speaker technology, Bose® Wave® Music System III, the innovative AM/FM/CD music system provides lush, room-filling sound from a small system that fits almost anywhere. They are available in titanium silver, graphite gray or platinum white colors.
Get in touch:
Phone: +1800-120-2673 Website: boseindia.com
Brinton carpets
Brintons has been at the forefront of the global woven carpet industry for more than 230 years. With expert designers, sales teams, project managers and agents in all major markets around the world, and committed to the concept of satisfying local and global customers, Brintons has as well as manufacturing capabilities in UK, Poland, Portugal and India. From palaces to hotels, restaurants to public buildings, convention centres, and cruise ships, Brintons carpets have a long history of contributing to the world's most stunning and beautiful interiors.
Design Studio Online
With access to more than 100,000 digital designs online, Brintons' innovative 'Design Studio Online' program gives interior design clients the tools and designs by their locally-placed designers, to meet the demands of any bespoke design brief. They design to any scale or budget, ensuring to surpass your expectations.
Get in touch
Phone: +91 777 002 3589 E-mail: pawan@brintons.co.in Website: www.brintons.net
Carrier India
In order to keep travellers comfortable while ensuring hotel energy costs stay low, major hotels in Asia are turn to Carrier, one of the leading suppliers of high-technology HVAC solution providers. Through their establishment, AdvanTEC Solutions Center, Carrier has enhanced its ability to offer tailored, innovative solutions including heat recovery, inverter technology, district cooling/heating, energy storage, water source heat pump systems, and air terminals for IAQ. They are said to bring together the combined strength of other UTC Climate, Controls and Security brands to offer groundbreaking integrated solutions encompassing energy, safety and security. Carrier's expertise in the hospitality exist in upgrading existing properties, including the Grand Hyatt Taipei in Taiwan, where they helped in improving its energy efficiency.
Heat recovery chillers
Carrier's heat recovery chillers can transfer waste heat from the hotel's cooling system into the domestic hot water system, thus generating savings for the hotels. Carrier chillers with heat reclaim capabilities can do just that; produce chilled water controlled to the necessary temperature while generating hot water as a by-product of the chilled water system. Innovations like these are helping major hotel groups around the world achieve key annual objectives of sustainability, increased energy efficiency and reduced operational costs.
Get in touch
Phone: 0124-482 5500 Fax: 0124-237 2230 Email: customersupport.india@carrier.utc.com Website: carrier.com/commercial/en/in/
Catch by DS Group
The Catch brand, part of the DS Group, came into existence in 1987 with the launch of Catch Sprinklers, which offered table-top salt and pepper dispensers with a rotary top. 'Catch' is recognised as the topmost premium F&B brands of the country today, and has a wide range of spices and beverage in its portfolio. By 2001, Catch expanded its product range and entered kitchen spices maintaining the highest quality standards. Today Catch Spices offers sprinklers, pure spices, whole spices, blended spices and more.
Catch's Grinders
Catch's Grinders is an addition to the tabletop category, and offer a choice of six different variants, that provide a blend of fresh herbs and spices. These grinders yield an exciting and aromatic mix which brings the right flavour and taste to dishes. The variants include black salt, rock salt, pink salt, black pepper, magic masala and Italian seasoning and free from any additives or colour.
Get in touch
Phone: 0120-4032200 E-mail: foods@dsgroup.com Website: catchfoods.com
Classic Marble Company
Recognised as one of the foremost importer of marble, the Classic Marble Company (CMC) has been supplying natural marble and exotic granites along with other stones like travertine's, onyx and limestone, which are procured from the finest quarries in the world. CMC is headquartered in Mumbai and operates with exclusive showrooms and stockyards in Ahmedabad, Chennai, Delhi and Silvassa. CMC is committed to offering a broad range of unique and exclusive natural stones, facilitating the ideal choice of material.
KalingaStone Terrazzo collection
In order to cater to the growing demand for terrazzo flooring, Classic Marble Company introduced three new products—the Forum, Elba and Trevi in their KalingaStone Terrazzo collection. These products bring back the retro look and are very high in demand. Terrazzo range in flooring, stairs and pillars are very in-trend and have got several hotels installing it.
Get in touch
Phone: 91-22) 41404140 Fax: +91-22- 41404141 Email: info@classicmarble.com Website: www.classicmarble.com
Crestron lighting
Crestron Electronics has carved the path for technological innovation since 1971. Crestron's technology leaves your guests with a lasting impression; from architectural lighting, motorised shades, and automated climate control to high-definition video and audio distribution. Flexible systems and intuitive controls give you and your guests the ability to customise your surroundings on one intelligent, reliable platform.
Cresnet remote temperature and relative humidity sensor
C2N-RTHS is a wall-mounted temperature and relative humidity sensor that communicates directly with any Crestron Control System via the Cresnet control network. The one-piece mounting makes the C2N-RTHS simple to install. The 1-1/2 inch diameter face protrudes just 1/8 inch from the wall surface and is easily painted or wallpapered to blend into the wall surface.
Get in touch
E-mail: inquiries@crestron.com Website: crestron.com
Dormakaba
Offering solutions and services for smart and secure access for buildings and rooms, dormakaba, with 150+ experiences, is wellset to create a secure future. They create efficient and smart infrastructure that seamlessly controls the safety aspect of people, property and possessions. With representatives over 130 countries, dormakaba boosts of having 2000+ patents for their products and services.
Back-of-House Locks
dormakaba offers a full range of systems designed for securing high-traffic access areas anywhere around the property. ILCO and Saflok locks are designed to secure back-of-house access points using one integrated system. An ideal solution for hotels, their Saflok SR Series reader operates access control throughout the property—from guestroom to perimeter access such as elevator, parking entrances, or any other door requiring an electric strike or electromagnetic lock.
Get in touch
Website: dormakaba.com
Daikin Airconditioning India Pvt. Ltd.
Daikin Airconditioning India Pvt. Ltd., a 100% subsidiary of Daikin Industries Ltd., Japan, is a global leader in the manufacturing of commercial air conditioning systems. Backed by the superior technology, the organisation offers a wide range of energy efficient air-conditioning solutions for large-scale projects. Daikin provides a lineup to a wide range of applications that require high precision in temperature control and air quality.
Packaged air-conditioners
HVAC packaged units have high cooling and heating capacity and are also capable of cooling the entire commercial building. The all-unit cooling coil, air filter, air handling unit and compressor are lodged in a single casing and assembled at the factory location. Using advanced inverter and heat pump technologies increases efficiency and reduces energy consumption and costs.
Get in touch
Phone: 0124-4555444 Email: cs@daikinindia.com Website: diakinindia.com
Diversey
Continue Reading with Magzter GOLD
Log-in, if you are already a subscriber
Get unlimited access to thousands of curated premium stories and 5,000+ magazines
READ THE ENTIRE ISSUE
December 2019