Speciality Bars: The New Trend
They may be quite the rage in the culinary capitals around the world, but in India, themed bars are in a nascent stage, with a few notable exceptions
Let's agree on this. There's a global sweep of trendy gin bars across the culinary capitals of the world. From Melbourne's The Gin Palace to the London Gin Club and Ori Gin in swish Hong Kong to the new Mother's Ruin in Cape Town, fans are flocking to gin bars. While many a cocktail is concocted by inventive bartenders, easily the most popular drink is the humble G&T, combined in a myriad number of ways.
However, while gin may be the flavour of the moment, it is by no means the only spirit to have speciality bars. Vodka has had its heydays, while tequila bars are a rage in North America, notably Mexico and the US. Another race is to be the best rum bar in the world, and like gin, there are many in the running. Of course, there are the fun 'tiki' bars, exotic-themed bars that serve elaborate cocktails, especially rum-based mixed drinks. What about India's weakness—whiskey? Yes, there are highly regarded whisky drinking establishments too, catering solely to the dizzying array of Scotch, Bourbon and single malts. No, the Bierhalle in all its avatars is not to be overlooked, catering as it does to millions around the world.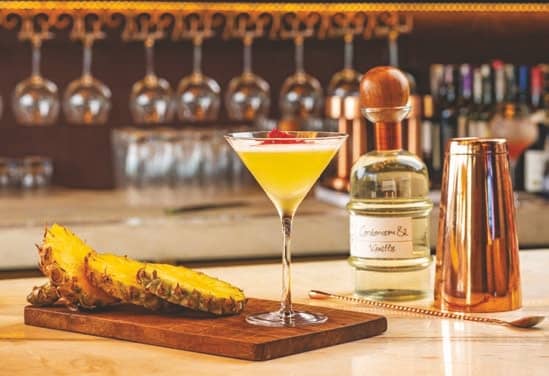 Yes, specialised bars are a thing around the world. In India, there are some honourable exceptions, and we shall come to them presently. "It is not always feasible economically," explains sommelier Magandeep Singh. "Just like in food, wherein a group where there are so who are vegetarians, for drinks too, there are different preferences. If it is a bar serving just one kind of spirit, then it turns away some people."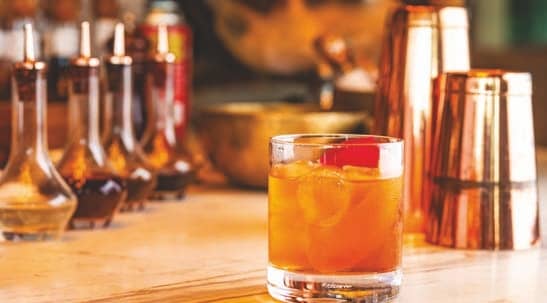 However, there has recently been a few bars that, if not exclusively serving one drink, focus on one. Note the Gin Bar by Jyran at Sofitel Mumbai or the brand new RumBah at The Ritz-Carlton, Bangalore. Or indeed, Juniper at Andaz in Delhi, which lays claim to be India's first gin bar.
So, why are speciality bars opening up? "Earlier this year, we launched a new liquor bar, 'Gin Bar by Jyran' at our award-winning and internationally-acclaimed restaurant Jyran —Tandoor Dining & Lounge," says Elton Mendes, Beverage Manager, Sofitel Mumbai BKC. "The Gin Bar boasts an innovative menu featuring more than 30 different labels of international and national labels, exquisite gin cocktails and much-loved classics, as subtle ingredients are coupled with stylish service, making it the first and only 5-star gin bar for Mumbaikars."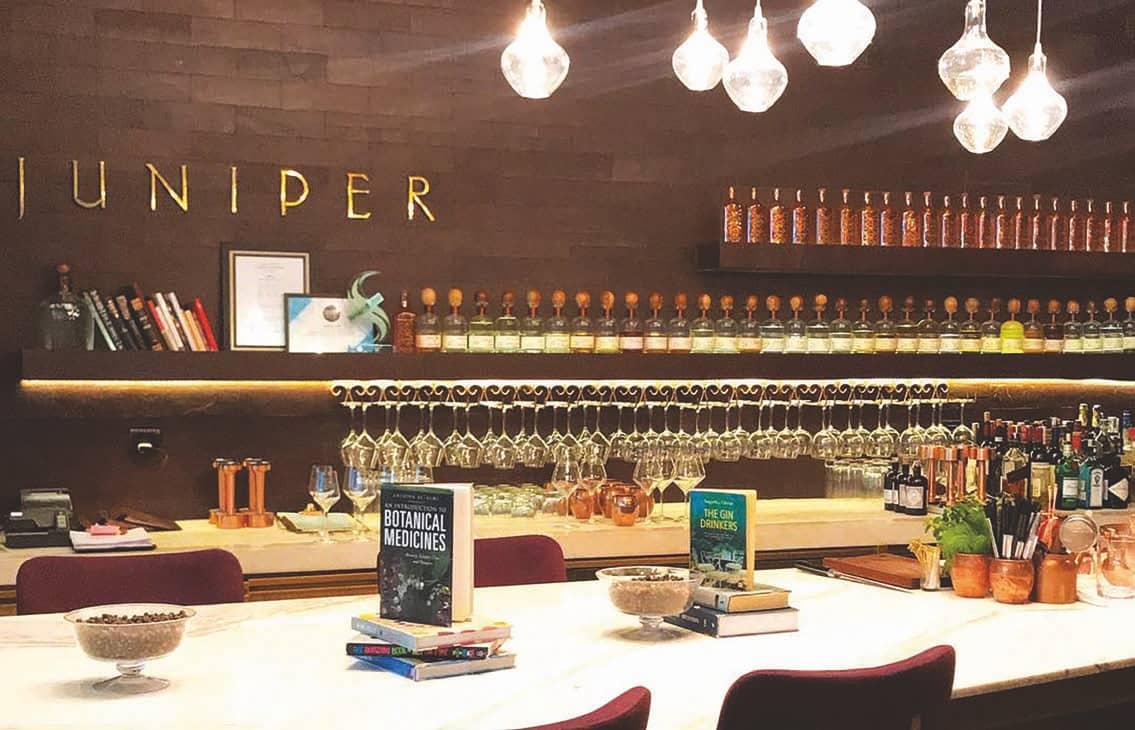 Continue Reading with Magzter GOLD
Log-in, if you are already a subscriber
Get unlimited access to thousands of curated premium stories and 5,000+ magazines
READ THE ENTIRE ISSUE
December 2019