STREAMLINING BUSINESS THE HR WAY
Hotelier India|June 2020
Industry experts walk us through some of the crucial business and employee-centric HR policies adopted by hotels to tide over the COVID-19 economic crisis
The COVID-19 pandemic has resulted in the loss of livelihood across the spectrum. Of all the sectors, travel & tourism and hospitality have been severely impacted due to travel bans and the lockdown induced by the global pandemic.
The data by World Travel and Tourism Council (WTTC) (see box) reveals that in 2019 the tourism industry in India contributed Rs 194 billion to India's GDP. The industry also supported 87.5 million jobs, 12.75% of total employment in 2018-19.
However, due to the impact of the pandemic on the global economy, the WTTC is estimating losses of up to USD 2.7 trillion, with up to 100 million jobs at risk. The travel and tourism industry in India is looking at up to 40 million job losses (both direct and indirect) and about USD 17 billion in revenue loss in the next one year.
Owing to crisis, major hospitality brands across the globe are either shutting down permanently, some are struggling, while others are resorting to cost-saving measures such as layoffs, furloughing of employees and pay cuts. However, certain hotels are taking various short-and long-term human resource (HR) measures to tide over the crisis.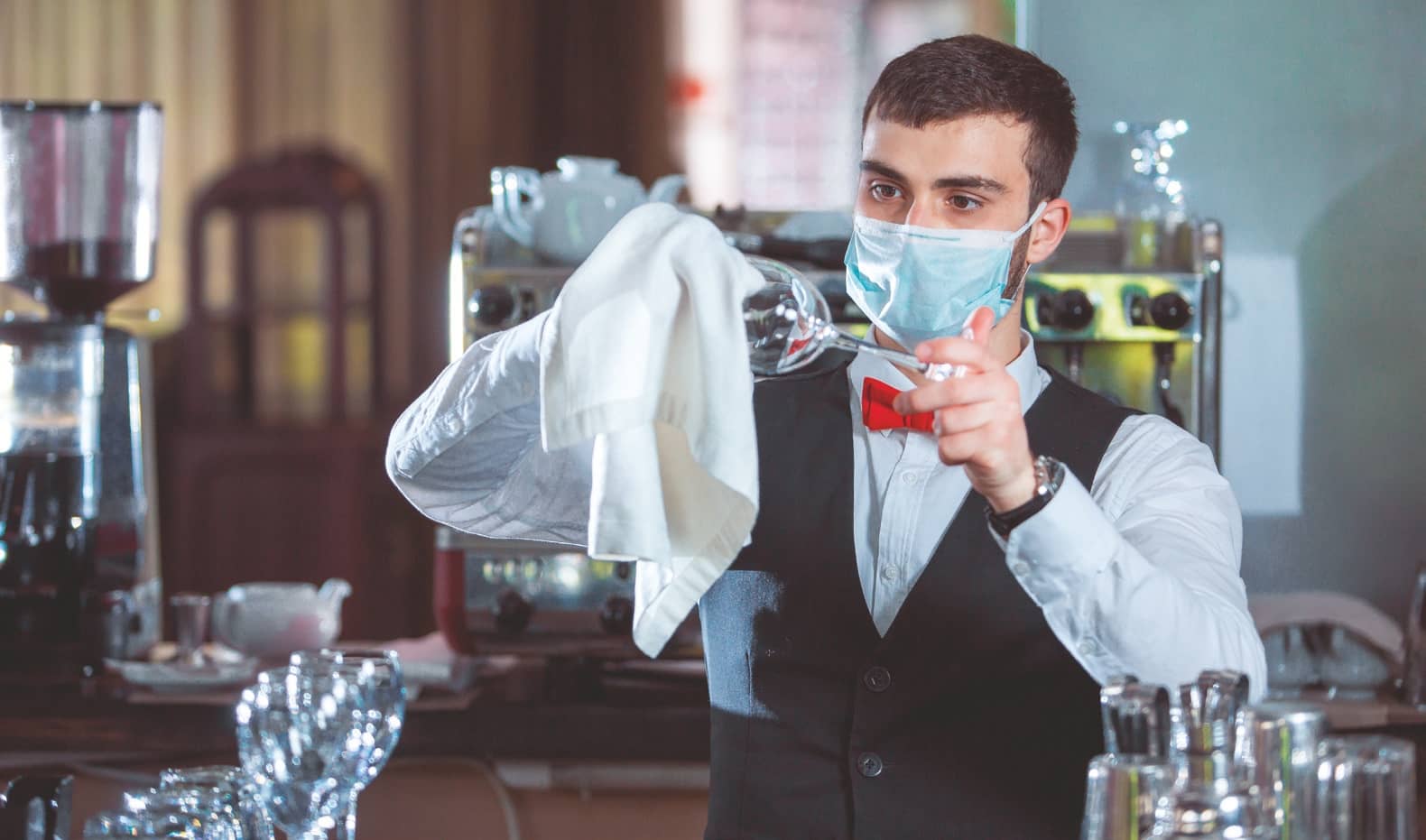 Furloughs and cost-cutting
Many hospitality groups across the globe have been forced to take harsh measures such as layoffs, pay cuts and furloughing of employees to keep their businesses afloat.
As a cost-saving measure, Radisson Hotel Group has recommended a payroll mitigation plan to the owners of their hotels. "Decisions have been made in the light of business realities, which we continue to monitor optimistically for reinstating affected colleagues. With more than 50 hotels under development, our pipeline provides us a robust opportunity to absorb talent internally when the time is right," avers Zubin Saxena, Managing Director and Vice President – Operations, South Asia, Radisson Hotel Group.
The severity of the situation has forced Accor to take difficult, but necessary protective measures such as temporary leave of absence, freeze on hires and pruning all non-essential costs. "We value our employees tremendously but the severity of the situation means the need to cut costs is a reality. Our strategy is to protect our employees that find themselves in a difficult situation due to the COVID-19 crisis," says Ashwin Shirali, Vice President - Talent and Culture, India & South Asia, Accor.
The group has launched an ALL Heartist Fund, a €70 million COVID-19 special purpose vehicle whose mission is to assist the group's employees, pledging to pay hospital expenses for those who do not have social security or medical insurance, and on a case-to-case basis, to furloughed employees suffering great financial distress.
While the entire industry is under pressure to optimise resources and reduce costs and many industry peers have retrenched team members, Conrad Benagluru has not initiated any layoffs. "These decisions are never easy and the property owner, Prestige Group, has exhibited solidarity in terms of zero layoffs. While there have been some voluntary adjustments in remunerations temporarily for managerial staff, a large portion of our team remains unaffected," asserts Srijan Vadhera, General Manager, Conrad Bengaluru.
In fact, for the last few months, there was no change in employee salary. However, recently, Conrad Bengaluru has had to introduce contributions at the managerial level only. "Our sentiments remain positive and we hope no other actions are necessary. We have worked on managing energy costs, aligning timings to operate our chiller plants and other high-energy consuming areas as well," Vadhera adds.
You can read up to 3 premium stories before you subscribe to Magzter GOLD
Log in, if you are already a subscriber
Get unlimited access to thousands of curated premium stories and 5,000+ magazines
READ THE ENTIRE ISSUE
June 2020