IHCL Mitigates Covid-19 Impact With Its R.E.S.E.T Strategy
Hotelier India
|
August 2020
We're offering this story for free to read so that you can stay updated on the COVID-19 outbreak
Newsmakers - A round-up of hotels and hoteliers making headlines
The Indian Hotels Company Limited (IHCL), South Asia's largest hospitality company, has launched R.E.S.E.T 2020, a comprehensive five-point strategy that lays out a transformative framework to help overcome COVID-19 related challenges and achieve revenue growth. This, even as it optimizes expenditure and strengthens the balance sheet.
Decoding R.E.S.E.T 2020
Among the strategies it unveiled:
• Revenue generation initiatives such as Hospitality@Home, Qmin, and campaign offer such as 4D—Dream, Drive, Discover Story of the month and Delight, Urban Getaways, and Bizcation to stimulate domestic demand.

• Excellence: A focus on enhanced SOPs under Tajness—A Commitment Restrengthened and I-ZEST: IHCL's Zero- Touch Service Transformation, which ensures heightened safety through a host of digital and service interventions.
• Spend Optimization: IHCL has leveraged opportunities across all cost heads to rationalize resources and optimize expenditure.
• Effective Asset Management: Undertaking renegotiation of contracts and lease rentals, while monetizing assets.
• Thrift and Financial Prudence: Ensure adequate cash flows while reducing the corporate overheads of the company. Giridhar Sanjeevi, Executive Vice President and Chief Financial Officer, IHCL, said, "We have taken substantial steps to preserve liquidity. Also, we are rationalizing all costs and maintaining the highest financial prudence. This will assist us in managing the evolving situation."
IHCL has reported consolidated and standalone financials for the first quarter, ending June 30th, 2020. In the first quarter of FY 20/21, the hospitality group has generated revenue of Rs. 175 crore as compared to Rs. 1057 crore last year. The EBIT- DA reported in the first quarter is Rs.234 crore, whereas in FY 19/20 it stood at Rs.210 crore.
The key highlights of IHCL's first quarter include the signing of a binding agreement to acquire 100% shareholding in ELEL Hotels and Investments Limited (ELEL) for the iconic Sea Rock hotel; restructuring of the holding of Taj Cape Town, which becomes a wholly-owned subsidiary of IHCL, by acquiring 50% of holding in Tata Africa Holdings (TAH); and the launching of Qmin, a repertoire of culinary offerings including home delivery, in addition to its proprietary Qmin App for ease of use.
Puneet Chhatwal, Managing Director and Chief Executive Officer, IHCL, stated, "The global travel and tourism industry was at a virtual standstill in the last three months, which had a big impact on the hospitality sector. While over 50% of IHCL hotels were closed for most of Q1 due to government lockdowns, we implemented R.E.S.E.T 2020, a strategy to mitigate the impact of COV- ID-19. Several revenue enhancement and spend optimization measures initiated have started yielding results."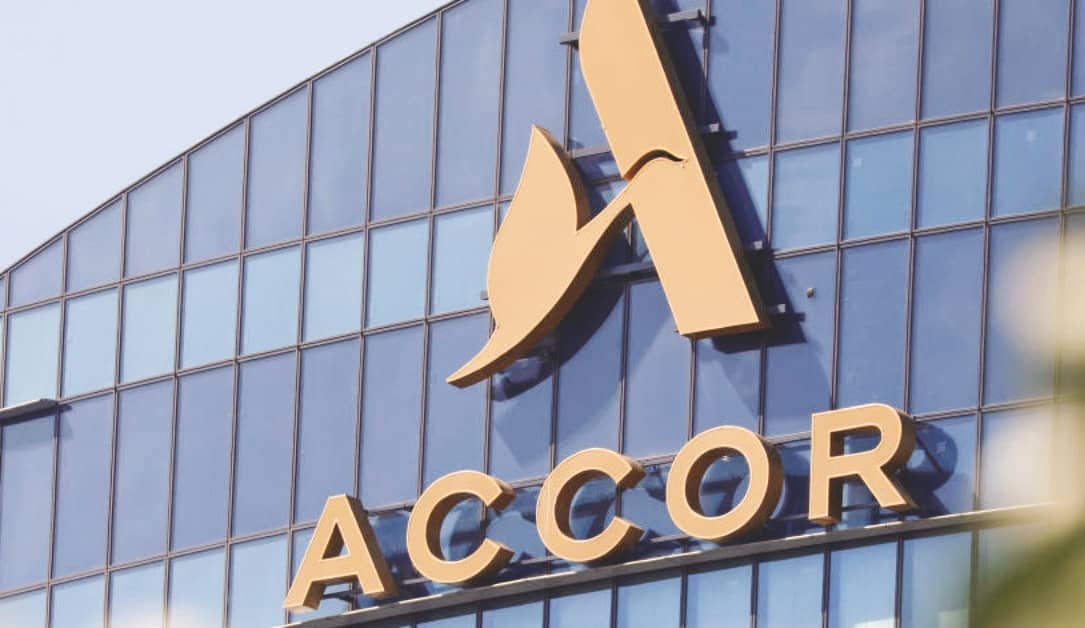 ACCOR TO LAY OFF 1,000 EMPLOYEES OWING TO THE COVID CRISIS
The world's sixth-largest hotel chain, Ac-cor, has announced that it will be cutting 1,000 jobs worldwide as a part of the company's major cost-cutting plan to tide over economic crisis posed by COVID.
The group, which runs high-end chains such as Raffles and Sofitel and budget brands such as Ibis, plans to cut costs by 200 million euros by 2022.
The pandemic has led to the closure of several Accor hotels around the world and 1,000 of the group's 18,000 employees will lose their jobs, financial chief Jean-Jacques Morin said.
Morin added it is difficult to implement cost-saving measures in the industry without it affecting staff. He has also assured to provide help to the 1,000 employees who will be laid off. Accor posted half-year net losses of 1.5 billion euros ($ 1.7 billion) against profits of 141 million euros during the same period last year. The turnover has plunged to 917 million euros.
Accor posted half-year net losses of 1.5 billion euros ($ 1.7 billion) against profits of 141 million euros during the same period last year. The turnover has plunged to 917 million euros.
Accor's Chief Executive Officer Sebastien Bazin said, The shock that our industry is experiencing is both violent and unprecedented. Against this backdrop, we have managed to limit the impact of the crisis on our performance by taking immediate steps to protect our resources and, thanks to the group's transformation in recent years, our sound financial structure.
The peak of the crisis is undoubtedly behind us but the recovery will be gradual. Having taken these emergency steps, we must now finish the job from an asset-light model to a full asset-light company. Beyond Covid-19, this is essential. Accor must become simpler, leaner, more agile and even closer to the field. These initiatives will enable us to extend our leadership, make our decision process more efficient and boost our recovery. They will be implemented with transparency and candour and, in a spirit true to our values of solidarity and commitment."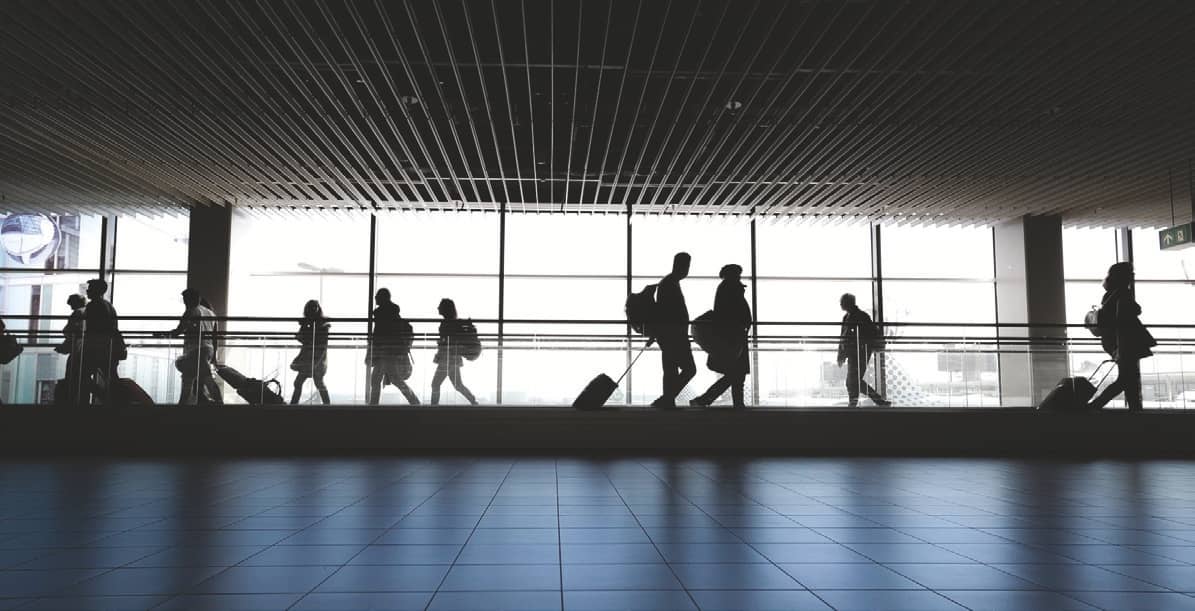 INTERNATIONAL TOURISM REGISTERS 98% DECLINE: UNWTO
The enormous toll COVID-19 has had on international tourism is clear-er now, if one goes by the data put out by the World Tourism Organization (UNWTO).
As the situation continues to evolve, the United Nations' specialized agency has provided the first comprehensive insight into the impact of the pandemic, both in tourist numbers and lost revenues, ahead of the upcoming release of information on travel restrictions worldwide.
The latest edition of UNWTO's World Tourism Barometer shows that the near-complete lockdown imposed in response to the pandemic led to a 98% fall in international tourist numbers in May, as compared to 2019. The Barometer also shows a 56% year-on-year drop in tourist arrivals between January and May. This translates into a fall of 300 million tourists and US$320 billion lost in international tourism receipts—more than three times the loss during the 2009 economic crisis.
While tourism is slowly returning to some destinations, the UNWTO Confidence Index has dropped to a record low, both for the evaluation of the period January-April 2020 and the prospects for May-August. Most members of UNWTO's Panel of Tourism Experts expect international tourism to recover by the second half of 2021, followed by those who expect a rebound in the first part of next year.
INDIA'S HOTEL INDUSTRY REPORTS A DECLINE OF 43.5 % IN REVPAR IN H1 2020
COVID-19 has severely impacted the domestic hospitality sector in Q2 2020, according to JLL's Hotel Momentum India (HMI) Q2 2020, a quarterly hospitality sector monitor.
The industry reported a decline of 43.5% in Revenue per Available Room (RevPAR) in H1 (YTD June) 2020 over the same period last year.
Overall, in terms of inventory volume, brand signings declined by 83% in Q2 2020 over Q2 2019. However, international operators signed a greater number of keys than domestic peers. Room and F&B demands continue to remain minimal amidst lockdowns and partial openings.
All key 11 markets in India reported a decrease in RevPAR Performance in Q2 2020 over the same period last year. Mumbai continues to be the RevPAR leader in absolute terms, despite the decline of RevPAR by 81% in Q2 2020 compared to Q2 2019. Goa saw the sharpest decline in RevPAR in Q2 2020, with a 93.9% drop compared to the same period in the previous year.
International hotel operators dominated signings over domestic operators with the ratio of 63:37 in terms of inventory volume. Other cities such as Kolkata (88.9%), Bengaluru at 88.5% and Ahmedabad (85.5%) also witnessed a sharp decline in performance.
You can read up to 3 premium stories before you subscribe to Magzter GOLD
Log in, if you are already a subscriber
Get unlimited access to thousands of curated premium stories, newspapers and 5,000+ magazines
READ THE ENTIRE ISSUE
August 2020