Heritage Values Moves With Time
Having gone through one of the roughest climatic situations in its history, the Odisha government has set a goal to get Puri back in the tourism business race with a bang through ABADHA Project, even while keeping its essence of heritage intact.
Being talked about as one of the most preferred cities when it comes to 'spiritual tourism', Puri was reported by travel marketplace ixigo to have a month-on-month growth of 60% in hotel booking as compared to Varanasi with 48%. Quoted as the 'epicentre of spirituality', Puri, the sanctified centre of Odisha (India), revolves around the Hindu deity, Lord Jagannath, enshrined in the grand 12th century Kalingan temple. It is a celebrated religious centre for the Hindu community. One of the five sacred Khetras of Odisha, Adi Sankaracharya (8th Century AD), the great profounder and exponent of Advaita-vada, sanctified it by establishing a monastery called Govardhan Matha. Jagannath Temple is, thus, considered to be one of the four dhams of Hinduism.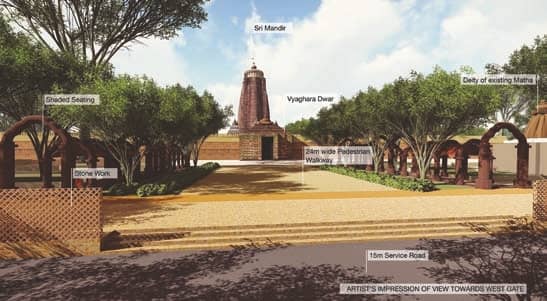 Turbulent times
Puri, however, has had its own share of bad times, when it got battered by Cyclone Fani on May 3, 2019; a rarest-of-the-rare summer cyclone, a Category-4 storm, eventually caused a landfall in the town. Despite bearing the brunt of the storm, Puri was back on its feet in record time. Owing to just sheer commitment and hard work, in just two months' time, after the brutal storm, Puri managed to host millions of tourists for the world's biggest chariot festival, Lord Jagannath Rath Yatra. No wonder, the coastal town continues to remain prominent and sought-after among spiritual seekers and is rightly regarded as the backbone of Odisha Tourism.
Getting it right 'again'
Continue Reading with Magzter GOLD
Log-in, if you are already a subscriber
Get unlimited access to thousands of curated premium stories and 5,000+ magazines
READ THE ENTIRE ISSUE
December 2019