Technological Game Changers
We list 10 recently-launched tech game changers that are enhancing diagnosis and patient care We list top ten medical technology that are slated to enhance diagnosis and patient care
Biograph Vision
Product type: Digital PET/CT
Vendor: Siemens Healthineers
Installed at: Apollo Proton Cancer Centre, Chennai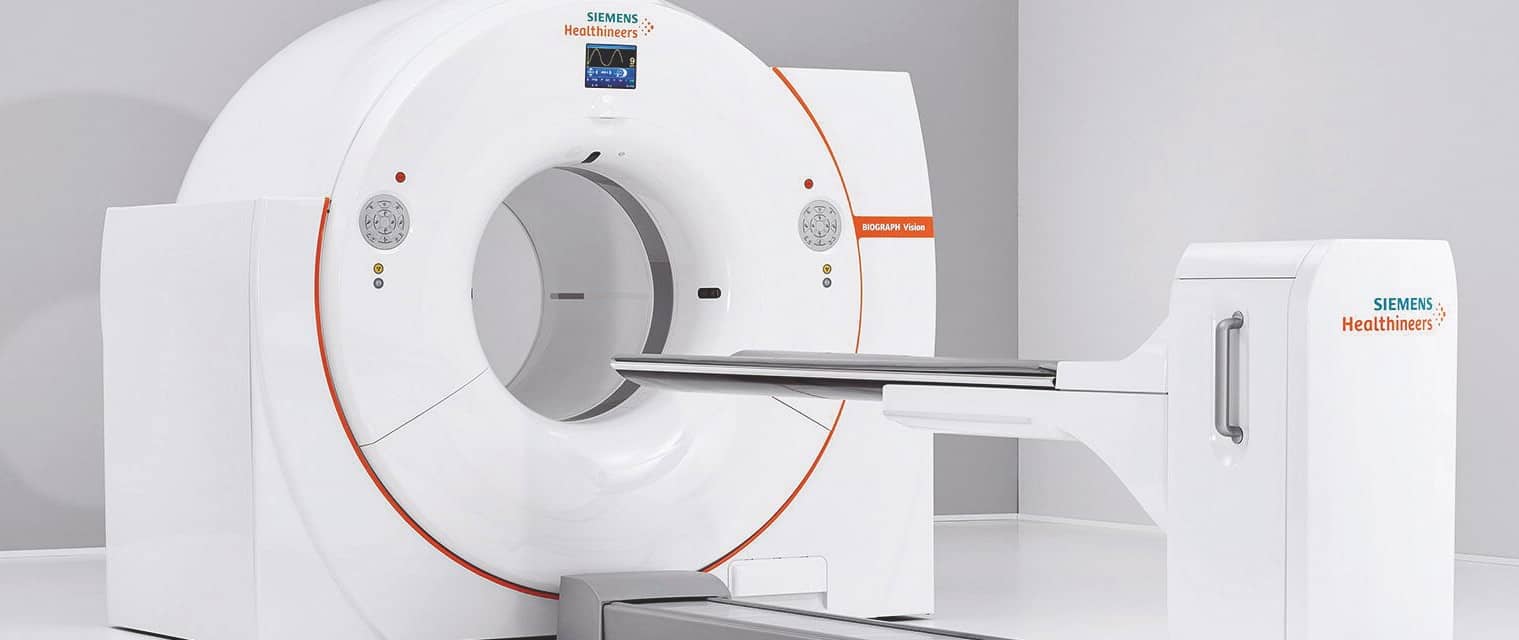 With nearly a million new cancer cases diagnosed per annum in India, staging disease more accurately and defining treatment strategies better is the need of the hour. The introduction of Biograph Vision in India that addresses cancer progression with personalised medicine will help deliver the right treatment to the right patient and at the right time.

PET/CT is indispensable as a diagnostic and prognostic tool in the assessment of patient response to cancer therapy and cancer recurrence. Biograph Vision enables a better understanding of disease progression and treatment resistance, to define treatments that can be precisely tailored for patients. Biograph Vision was introduced at Apollo Proton Cancer Centre in Chennai.

"Biograph Vision is designed for improved accuracy, performance, and reproducibility to deliver a whole new world of precision in PET/CT imaging. With the market's fastest timeoff light and highest effective sensitivity, Biograph Vision helps reduce scan time and injected dose, reducing patient exposure to radiation. The introduction of Biograph Vision at Apollo Proton Cancer Centre will enhance the quality of patient care and expand precision medicine," said Vivek Kanade, executive director, Siemens Healthineers, India.

Unique advances in Biograph Vision offer an opportunity to manage dose reduction, reduce scan time, and more accurately detect small lesions. Finally, it leads to increased accuracy of diagnosis, improves system performance, and helps clinicians understand disease progress by improving reproducibility in quantification, benefitting patients with precision medicine. Innovation in Digital PET/CT with Ultra Dynamic Range (UDR) detector technology brings clinicians vast improvements in system sensitivity due to the improvement of TimeofFlight technology, volumetric resolution by using small (3.2 mm x 3.2 mm) LSO crystals and qualitative accuracy.

With the market's fastest timeoff light at 214 ps and the highest effective sensitivity at 100 cps/kBq, Biograph Vision helps to reduce scan time by a factor of 3.9 to improve patient throughput as well as reduce patient radiation exposure and tracer cost.

Improved patient comfort and positioning as well as advanced applications in radiation therapy planning is enabled through the system's 78 cm bore. Biograph Vision is also designed to reduce unnecessary exposure to CT radiation, provide greater patient comfortand decreased examination time, thereby sparing patients from harmful side effects.

Dr Prathap C Reddy, chairman, Apollo Hospitals Group, said, "Apollo Proton Cancer Centre has ushered new hope for over 3.5 billion people, who earlier would have had to travel to the western world to access Proton Therapy. Increasingly Proton Therapy is becoming the standard of care for several cancers and its unique edge of minimal side effects is transforming quality of cancer survivorship."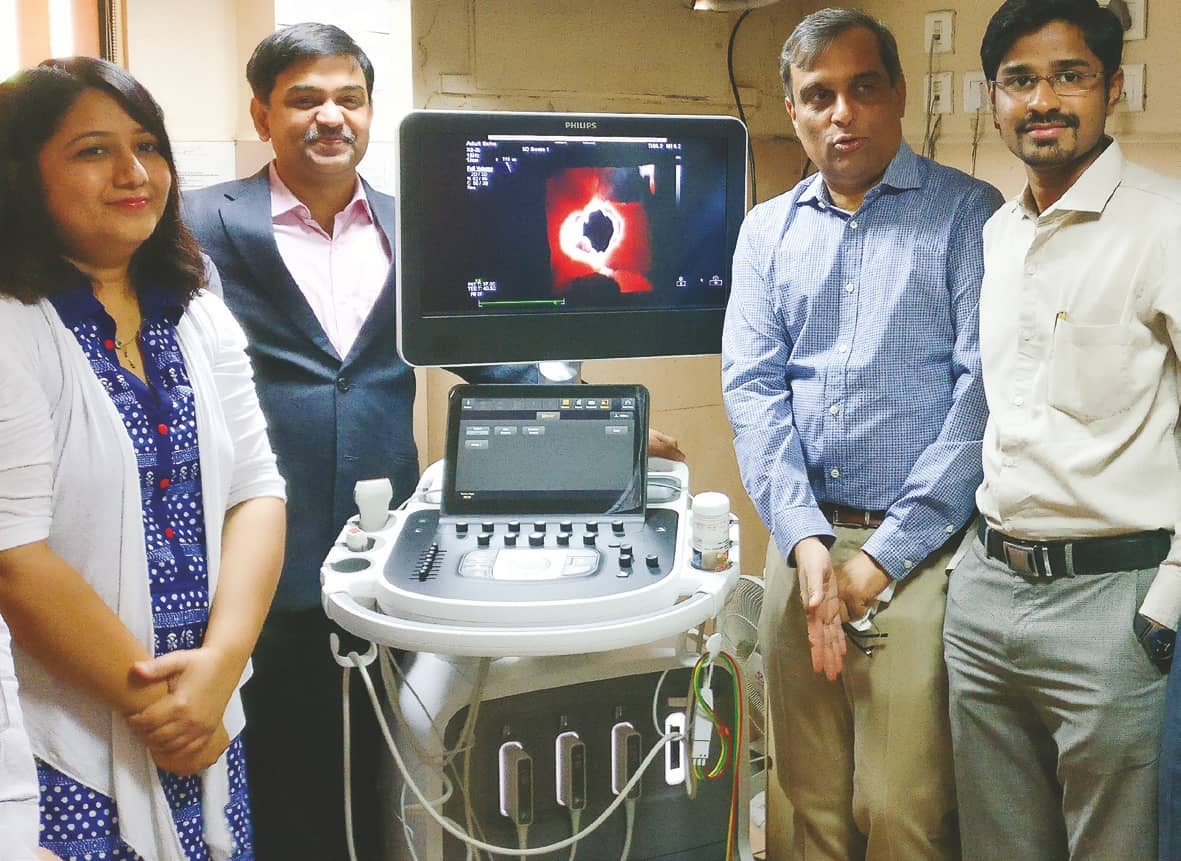 EPIQ CVx
Product type: Ultrasound
Vendor: Philips Healthcare
Installed at: Spandan Heart Institute & Research Center
Royal Philips, a global leader in health technology, has debuted EPIQ CVx, an ultrasound system, which is designed with the cardiologist at the forefront of innovation. The system is modeled to provide exceptional image clarity and sharpness, improved exam efficiencies, more robust and reproducible quantification, enabled by anatomical intelligence along with extraordinary processing power.
The EPIQ CVx incorporates TrueVue, giving clinicians the ability to see photorealistic renderings of the heart, which improves cardiac anatomy analysis by offering detailed tissue and depth perception imaging through a new virtual light source. The system provides cardiologists with high image quality through the latest generation OLED monitor, offering a more dynamic, wider viewing angle for side-by-side image comparison.
Dr Harshawardhan Mardikar, director, Spandan Heart Institute & Research Center, said, "EPIQ CVx cardiac ultrasound solutions with advanced image quality will provide great anatomical insights to cardiologists in India. The TrueVue feature of this innovative solution elevates 3D ultrasound imaging to a new level and could impact diagnostic ability of echocardiography in different clinical scenarios."
Rohit Sathe, president, Philips Healthcare, Indian subcontinent, commented, "Cardiologists face unique and growing challenges in cardiac imaging. Approximately, 65 million people in India suffer from cardiovascular disease, and as pressures on healthcare systems continue to increase, clinicians have more patients to examine in less time. With Philips EPIQ CVx, clinicians can perform fast and consistent exams with enhanced diagnostic information, giving them the confidence to provide exceptional care for all patients, including paediatric patients, whose small hearts can be challenging to image."
EPIQ CVx offers a slew of futuristic features such as the dynamic heart model, which uses anatomical intelligence to automatically quantify left ventricle function to produce a multi beat analysis for adult patients. The Dynamic Heart Model is proven to reduce the amount of time required to generate a 3D Ejection Fraction, an important quantification measure to learn how well the heart is pumping out blood, by 83%. It also delivers a high degree of robustness and reproducibility, even in patients with acardiac arrhythmia.
The systems also include the new S92 PureWave probe, which simplifies paediatric cardiac exams by displaying high levels of detail and contrast resolution through the single-crystal technology. It also provides tissue information at greater depths and enhances paediatric capability for coronary artery visualisation with a single button coronary sub-mode enabling expeditious scans and enhancing workflow.
The EPIQ CVx includes a cardiology specific user interface that simplifies the exam experience through a user-configurable touchscreen interface, allowing clinicians to personalise their controls and improve workflow for their cardiology exams.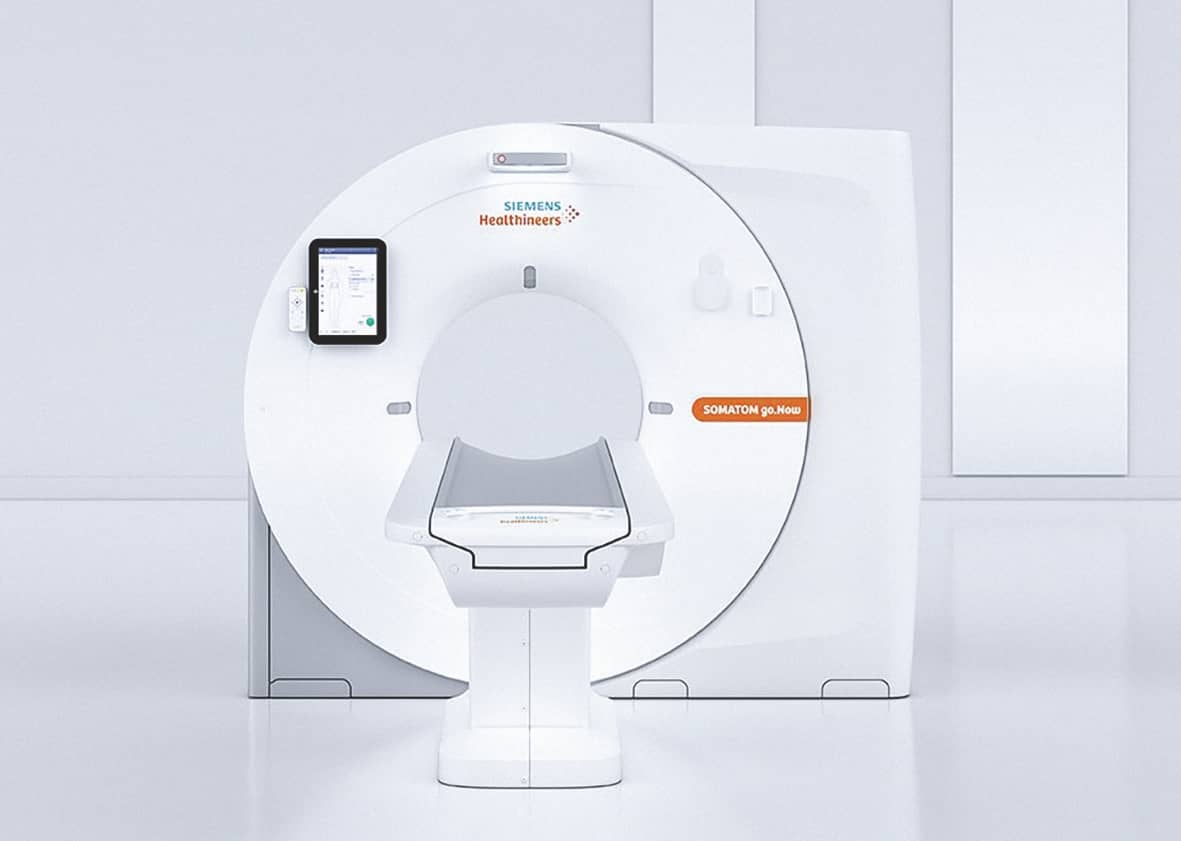 Somatom go.Top CT scanner
Product type: CT Scanner
Vendor: Siemens Healthineers
Installed at: KGS Scans, Madurai
KGS Advanced MRI and CT Scans, Madurai has been the first healthcare facility in India to install the new Somatom go.Top CT scanner from Siemens Healthineers. The new 128slice scanner expands the Somatom go. CT platform's concept of patient-centric mobile workflow – which is controlled via tablet and remote – into advanced clinical fields and applications, including cardiology, CT-guided intervention and dual-energy spectral imaging.
With a rotation time of 0.33 seconds and the exclusive Stellar detector technology, the system can perform whole-body scans of up to 200 centimeters with a scan speed of up to 175 millimeters per second. This means that users can deploy the Somatom go. platform's mobile workflow in advanced clinical fields such as emergency medicine, interventional radiology and even cardiology. The system can deliver new levels of radiation dose personalisation due to its high power and low kV scanning mode and Tin Filter technology, along with automated tools that take the guesswork out of lowdose CT imaging.
The Somatom go.Top CT scanner can be controlled on the move, while all computer hardware that was till now located in the console room is now integrated into the gantry of the scanner. This benefits the institutions with a flexible room concept that drastically reduces the installation costs.
All routine and advanced examinations including interventions can be handled via a tablet. Radiology technologists can thus stay close to their patients during the entire scan preparation process, which makes the experience much more pleasant for the patients, especially if they are children. The standardised work steps are designed so that users can run the scan with just a few inputs. Automated postprocessing makes it even easier to operate the scanner. This standardisation also gives radiologists additional assurance regarding the diagnostic quality of the images. It helps avoid errors and the need to repeat scans; reducingwaiting times for patients irrespective of whether they are dealing with trauma, orthopedic, or oncological cases.
Continue Reading with Magzter GOLD
Log-in, if you are already a subscriber
Get unlimited access to thousands of curated premium stories and 5,000+ magazines
READ THE ENTIRE ISSUE
September 2019