Fortune - Business Persons Of The Year
WE START WITH RESULTS. Each December, when we choose Fortune's Businessperson of the Year, we run the numbers, weighing 10 financial metrics including 12-month and 36-month increases in profits and revenue (we use a three-year window to eliminate any companies that post a great year following a slump). We also weight stock performance and total shareholder returns over the same period. Only then do we factor in those intangibles that separate so-so CEOs from the standouts—things like business influence, strategic vision, and the impact of their leadership. The result? Twenty businesspeople who delivered. Turn the page to find out how.
1 TRICIA GRIFFITH

POLICY SHIFT

BY ARIC JENKINS

SHE HAS RISEN FROM THE CLAIMS DEPARTMENT TO THE CORNER OFFICE, WHILE TURNING THIS 81-YEAR-OLD INSURER INTO A MODEL WORKPLACE FOR THE 21ST CENTURY— AND A GROWTH POWERHOUSE.

HOW PROGRESSIVE'S LEADER IS REWRITING THE RULES OF UNDERWRITING.

TRICIA GRIFFITH STEPS INTO the lecture hall, ready to motivate the troops. It's a drizzly Friday in November at Progressive's Cleveland headquarters as Griffith takes the stage, cheerfully waving to a crowd of 60 or so brand-new Progressive hires arranged in tiered seating. Griffith's introductory "Hiiiiiii!" is greeted gleefully as the employees respond in chorus. The enthusiasm is palpable as Griffith regales them with an account of her rise to chief executive. While talking about an early stint as a manager trainee at a building materials company, the 54-year-old cracks a joke about her résumé: "I'm actually forklift-certified if anyone needs a tub enclosure moved," she deadpans, prompting one attendee to shout, "Okay, girl!" Later an employee asks Griffith what advice she'd give to aspiring CEOs. "Focus on the job you're doing now," she says. "You will get noticed."

Griffith knows: She began her career at Progressive as a claims rep three decades ago. That makes her a rarity on two fronts: a CEO who started as an entry-level employee at the company she now leads, and one of just 24 female Fortune 500 chief executives. But she's also something else: a CEO pulling off the remarkable evolution of a company in a relatively staid, stable industry. Progressive's one-year and annualized three-year sales growth (at 20.2% and 11.4%, respectively) tops both Apple's and Microsoft's. The insurer's stock is up nearly 50% over the past 12 months, and profits have more than doubled. In 2017 Progressive vaulted past Allstate to become the nation's third-largest auto insurer, behind Geico and State Farm. And perhaps most impressively, at the end of the third quarter, the Mayfield, Ohio, company hit $30 billion in net premiums written, after reaching $20 billion just three years earlier—a remarkable growth rate for an enterprise that's now 81 years old.

Meanwhile, she's been the chief architect of a culture that's not only inclusive and inspiring, it's—dare we say—exciting. This year, for the first time ever, Progressive made it onto Fortune's annual list of Best Places to Work, where we noted the "startup" vibe, including hackathons and an innovation "garage" that functions as an employee-run think tank and experimental lab.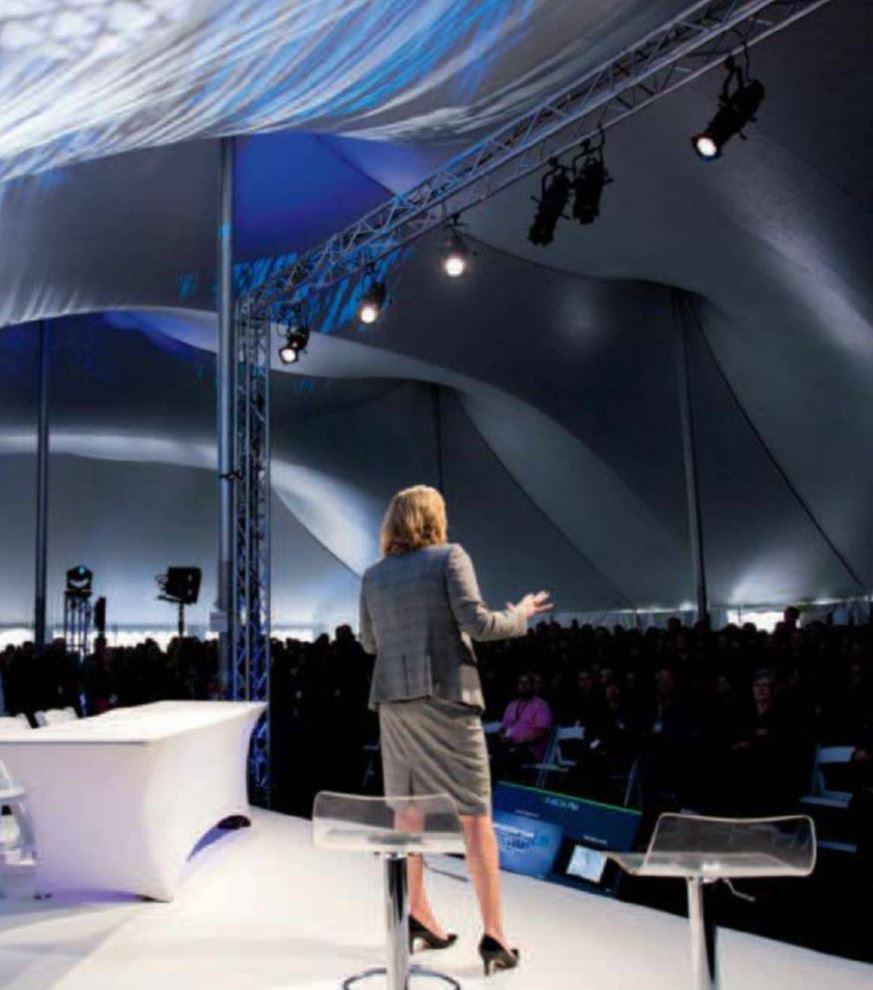 That's a long way from Progressive's roots. The company was founded in 1937 as a personal auto insurer, eventually finding its niche in high-risk drivers. But under Griffith's leadership, it has moved far beyond that. One key move came in 2015, when the company acquired a majority stake in home insurer ASI for roughly $875 million in cash in an effort to better bundle auto and home insurance. The company refers to these bundle shoppers as "Robinsons," a move to personify customers rather than using sterile insurance lingo. While Progressive had been trying to sign them up for roughly a decade before the ASI purchase, Griffith led the charge to rapidly expand their numbers from around 400,000 to 1 million in just over two years—a major factor driving the recent premium growth surge. Griffith says she likes to "set audacious goals" to rally the company around key projects and spur targeted investments. In the homeowners insurance business, that investment helped launch the HomeQuote Explorer tool in 2017 to help customers compare carrier quotes.
Top-ranking colleagues who have known Griffith for decades— some of whom she won promotions over—say that she's remarkable at fostering teamwork, as well as creating connections with rank-and-file employees. On a walk through Progressive's art-filled campus, she can't take five steps before another passerby calls out, "Hi, Tricia!" Every Friday she makes a point to join a lunch table to meet employees.
Why? Because she's been that low-level employee, she says. In 1988 she responded to a classified ad calling for a claims adjuster trainee, thinking she'd do it for a few years until she finished her MBA. When she told her mother about the job, the response was, "Oh! The soup company!" (referring to Progresso). During Griffith's first year stationed at a small Indianapolis claims office, she often found herself in body shops crawling under cars to write estimates. There were not a lot of women present, and Progressive's dress code of suits with skirts, hose, and closed-toe shoes made things difficult at times, Griffith says. In one instance, she dollied under a vehicle to assess damaged suspension components "and when I came back out, there were, like, 10 guys standing there," she says. "It was just like, 'Man, I gotta fight through this.'"
She did, and steadily rose up the claims division, eventually catching the eye of her predecessor, then-CEO Glenn Renwick. When the company was looking for a new chief of human resources, it took the persistent badgering of Griffith's family, friends, and colleagues to persuade her to approach Renwick. "It was my own internal voice saying, 'You probably couldn't do that,' or 'You don't have that experience.'" But she worked up her courage, and in 2002 Renwick gave her a shot, believing in her expertise on the business side and her ability to "advance the culture," he tells Fortune. As HR head, her first C- suite level job, Griffith launched Progressive's first-ever diversity and inclusion program, establishing the Progressive African American Network and LGBT Plus in 2007 (the company has since added seven more groups).
Following her stint in HR, Griffith returned to claims in 2008, serving as the group's president, and later solidified her leadership experience with positions as president of customer operations and chief operating officer of Progressive's personal lines branch, during which time she got ever more familiar with the nuts-and-bolts operations that make the company run. And when Renwick ended his CEO tenure in 2016 after 15 years, Griffith was ready to take the helm.
Along the way she realized how important it is not only to be accessible but also to motivate employees by making them feel connected to the brand. This fall, "Flo" from the Progressive commercials celebrated her 10-year anniversary with the company. Griffith and the Progressive team decided to honor the milestone by having Stephanie Courtney, the actress who plays her, headline a two-day tour across the U.S. (customers are constantly asking about Flo, but most employees have never seen her in person). Griffith made sure Courtney felt comfortable too, flying top execs down to Florida to meet her beforehand.
You can read up to 3 premium stories before you subscribe to Magzter GOLD
Log in, if you are already a subscriber
Get unlimited access to thousands of curated premium stories, newspapers and 5,000+ magazines
READ THE ENTIRE ISSUE
December 2018