Spotify Saved The Music Industry. Now What?
Fortune India|December 2019
Profits are hard to come by—and Apple and Amazon aren't going away.
Imagine, for a moment, that Taylor Swift was wrong. The reigning queen of country-tinged pop shocked fans in 2014 by abruptly and publicly breaking up with a prominent suitor: Spotify. Mere days after the October release of her album 1989, Swift yanked her entire back catalogue from the leading music-streaming service—and made a compelling case why Spotify was a threat to her industry.
"I'm not willing to contribute my life's work to an experiment that I don't feel fairly compensates the writers, producers, artists, and creators of this music," Swift said at the time, taking a swipe at Spotify's so-called freemium business model. "And I just don't agree with perpetuating the perception that music has no value and should be free."
Swift's bold move won her acclaim from recording artists around the world who believed that streaming music services were cutting into their already meagre bottom lines. After all, revenues for recorded music had been falling for a decade and a half thanks to plummeting CD sales. Spotify cofounder and CEO Daniel Ek countered by publishing a lengthy essay defending his company. ("All the talk swirling around lately about how Spotify is making money on the backs of artists upsets me big-time," he wrote.) And Swift's scheme proved to be a triumph once the receipts rolled in. Named America's highest-earning musician that year by Billboard, Swift went on to sell a million copies a week of her album for three weeks straight—the first such recording artist to do so, according to Nielsen SoundScan—without the work ever landing on Spotify servers.
Swift 1, Spotify 0. But while Taylor may have won the day, Spotify hardly suffered in the long run. In fact, 2014 was the low point for music sales— and the start of a resurgence for the business, led by Spotify.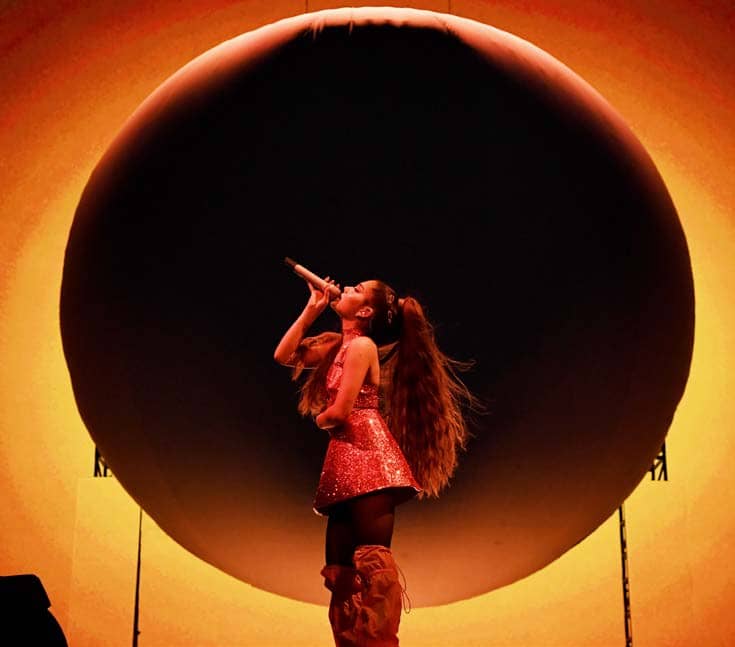 Since the year of Swift's Spotify defection, the global recorded music industry has seen overall sales grow every year—from $14.3 billion in 2014 to $18.1 billion in 2018. That's predominantly thanks to paid streaming, according to the International Federation of the Phonographic Industry, or IFPI. Today, paid and ad-supported streaming together represent almost half of all global recorded music revenue. (Physical sales of CDs and records still account for 25%; the rest comes from other avenues, like performance rights.) And Spotify—with 232 million monthly users and 108 million paying subscribers globally—leads the pack with more than a third of the streaming market, estimates U.K. market researcher Midia.
Even Swift has gained an appreciation for the benefits of Spotify. Today, the entirety of the "Shake It Off" singer's catalogue is available to stream on the app, including 1989 and her latest album, Lover.
Spotify and Ek have reaped the benefits of his platform's rise. Ek took the company—which he cofounded with Martin Lorentzon in 2006 in Stockholm—public via a direct listing (rather than a traditional IPO) in April 2018. Today, Spotify has a market value of about $21 billion, and Ek himself has an estimated net worth of nearly $2 billion. Analysts estimate that the company will reach $7 billion in sales for 2019. Spotify's overall prospects are so robust, according to BCG, that it ranks No. 5 on this year's Fortune Future 50 list of the companies best positioned to generate longterm growth.
But there's no guarantee that Spotify will hold its position at the top of the charts. Encouraged by streaming audio's growth, tech giants Apple and Amazon have entered the fray. Each has extraordinarily deep pockets—not to mention a home court advantage as the makers of the iPhones and Echo devices on which so many listeners access their music. Meanwhile, the maturation of major streaming music markets such as the U.S. and the U.K. has Spotify and its rivals chasing emerging opportunities in Brazil, Mexico, India, and "late adopter" nations like Germany and Japan.
Already, Spotify has found profits hard to come by. After reporting its first-ever quarterly profits in the third and fourth quarters of 2018, the company returned to losses in the first half of this year, leading some investors to sour on the stock. Since Spotify's listing, its shares are down 30% versus a 15% gain for the Nasdaq. And the painstakingly negotiated agreements that Spotify has with the major labels—the majority of the music streamed on the service is licensed from Universal, Sony, and Warner plus indie agency Merlin—don't leave the company much room to boost its profit margins.
Spotify has been a saviour for the music business. Now it needs to prove that it's not a one-hit wonder.
JUST HOW HARD has Spotify rocked the record industry? Consider where the business was at the turn of the millennium. In 1999, still riding a multi-decade wave of growth, the global recorded music industry logged a record $25.2 billion in revenues, all of it via sales of physical media like vinyl records, cassette tapes, and above all, compact discs. (For perspective, Starbucks had just under $25 billion in sales last year.)
Then Napster came along. The launch of the notorious file-sharing platform that very same year took the homegrown piracy that has always been part of the music industry and put it on steroids. Cue the slide: By the time Apple launched its iTunes Music Store in 2003, annual music industry revenues had dropped by some $4 billion, according to the IFPI.
You can read upto 3 premium stories before you subscribe to Magzter GOLD
Log-in, if you are already a subscriber
Get unlimited access to thousands of curated premium stories and 5,000+ magazines
READ THE ENTIRE ISSUE
December 2019