How HUL Is Leveraging Novel Ideas For New Realities
Fortune India|December 2019
If the biggest has to grow bigger, business as usual barely suffices, it calls for fresh thinking and the gumption to try new things, under Sanjiv Mehta's leadership, Hindustan Unilever is showing just that.
Arnika Thakur And Aveek Datta
What's the one common link between daily household activities like making tea and coffee, brushing your teeth, taking a bath, and washing clothes? They all need water, a commodity that is growing increasingly scarce globally, as also in many parts of India.
Think harder and another common link will emerge. One fast-moving consumer goods (FMCG) company, Hindustan Unilever Ltd (HUL), makes products catering to all these categories. So, when the Indian arm of the €51-billion Unilever Plc spends ₹500 crore towards water conservation in the country, it is not only being a responsible corporate citizen but also working towards future-proofing its business. If there is no water left, what good would the Dove soaps, Surf Excel detergent, and Lipton tea be for?
Being Indian and innovating for India— through the products it makes and the processes it adopts—is how HUL, India's largest FMCG company, wants to retain and grow its turf in the country. The ₹37,660-crore company's chairman and managing director Sanjiv Mehta, 58, says India can well become Unilever's largest market in the world (it is already the second largest) soon. "The biggest impact we can make is through our purpose-driven brands. We have a simple but profound policy that what is good for India is good for HUL," says Mehta while meeting Fortune India at HUL's sprawling campus in Mumbai's western suburbs.
But if India is to become its largest market, the Anglo-Dutch firm has to cross some key milestones and overcome structural challenges. HUL sees itself crossing ₹50,000 crore in revenue by FY21. The company, which has been in India for over eight decades, has set its eyes on this target at a time when India's economy is going through a tumultuous phase, with growth slowing across sectors, including consumer goods. According to HUL's investor presentation for the July-September quarter, rural growth—long considered to be an important engine of overall growth— was stuttering.
Innovation, therefore, becomes doubly important for a behemoth like HUL, which not only needs to navigate choppy market conditions but also fend off competition from nimble-footed, smaller rivals across categories. Mehta, who headed Unilever's operations in North Africa and Middle East before returning to head HUL in 2013, is aware of this. "Successful organizations treat innovation as lifeblood. They keep reinventing themselves to remain contemporary and that is how they emerge winners in the long run," Mehta, a chartered accountant by training, says.
This is why he wants to "re-imagine HUL" using technology and innovation, while remaining true to the company's philosophy of being "purpose-led" and "future-fit".
OPPORTUNITY IN DIVERSITY
"MANY PEOPLE, WHEN they speak of innovation, think only of product innovations. Products are very important, but innovation has to transcend products and run through the organization," says Mehta, who also leads Unilever's South Asia business as president and is a member of the Unilever Leadership Executive.
Innovation is equally about how a company segments its market and devises strategies accordingly, Mehta feels. Thus, in 2014, HUL embarked on a strategy christened 'Winning in Many Indias' (WIMI). This was in recognition of India's heterogeneity as a consumer market, where tastes and preferences vary every few kilometers. HUL divided the entire organization into a matrix comprising 14 geographical clusters and 15 country category business teams (CCBTs). The idea was to narrow down customer segmentation and devise products and processes under each CCBT to cater to these regional peculiarities.
Product innovation follows with the help of these insights. A classic example of how this WIMI structure plays out is HUL's tea business. Sudhir Sitapati, executive director, foods and refreshment, says his team conducted extensive research to identify the tea-drinking habits of Indians across states. It appeared that tea drinkers in the north like their tea to be pretty much like milk with some brown colour added to it; but flavour and aroma were important in the east.
HUL used these consumer insights to make and sell different kinds of blends in different parts of India. So the Lipton Taaza tea you would get in Punjab wouldn't have a strong flavour but yield a nice brown colour when mixed with milk. On the other hand, HUL adds Darjeeling tea leaves to the packaged tea it sells in the east to add the aroma and flavour that consumers there look for in their morning cup of tea.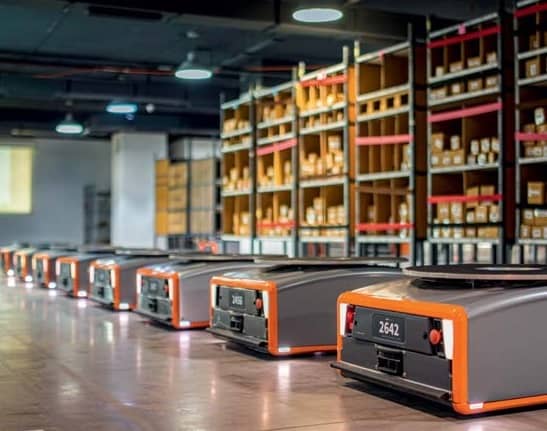 In the beauty and personal care space, too, HUL launches different products in different geographies, says Sandeep Kohli, executive director, beauty and personal care. It looks at mixes from the lens of "the six Ps": product, price, place, promotion, proposition, and packaging. "If Madhya Pradesh needs something different from Tamil Nadu, we will see which of these six Ps should we change. This is based on unique consumer insights that we mine from each of the regions," he says. Its beauty brand Lakmé launched a wider range of shades for the Indian skin, after working with manufacturers to create pigments suited to local skin tones.
But does this practice of selling different products in different markets work from an economy of scale point of view? It does, says Sitapati. "India is such a large market that economy of scale isn't a problem. Every 60 million-70 million consumers provide enough scale to merit innovating for them."
You can read upto 3 premium stories before you subscribe to Magzter GOLD
Log-in, if you are already a subscriber
Get unlimited access to thousands of curated premium stories and 5,000+ magazines
READ THE ENTIRE ISSUE
December 2019