Forgings News and Developments
Forgings Today
|
July - August 2020
Bharat Forge reopens its Baramatiplant
Pune-based forging company Bharat Forge has announced that it has reopened one of its plants located at Baramatinear Pune after obtaining the necessary approvals from local authorities. The company said that operations at the facility is resuming in a graded manner.
Production at the facility will commence after completion of mandatory safety check and training of personnel on precautionary measures like social distancing, claimed Bharat Forge in the regulatory filing.
The company also said that training of its employees will include mandatory self-declaration of health through the Aarogya Setu app, wearing masks, regular sanitisation of personal items and work-stations along with sanitisation of workplace and bus regularly.
Bharat Forge closed its Baramatiplant on March 23 complying with the government's lockdown measure to contain the virus outbreak.
Source: ETAuto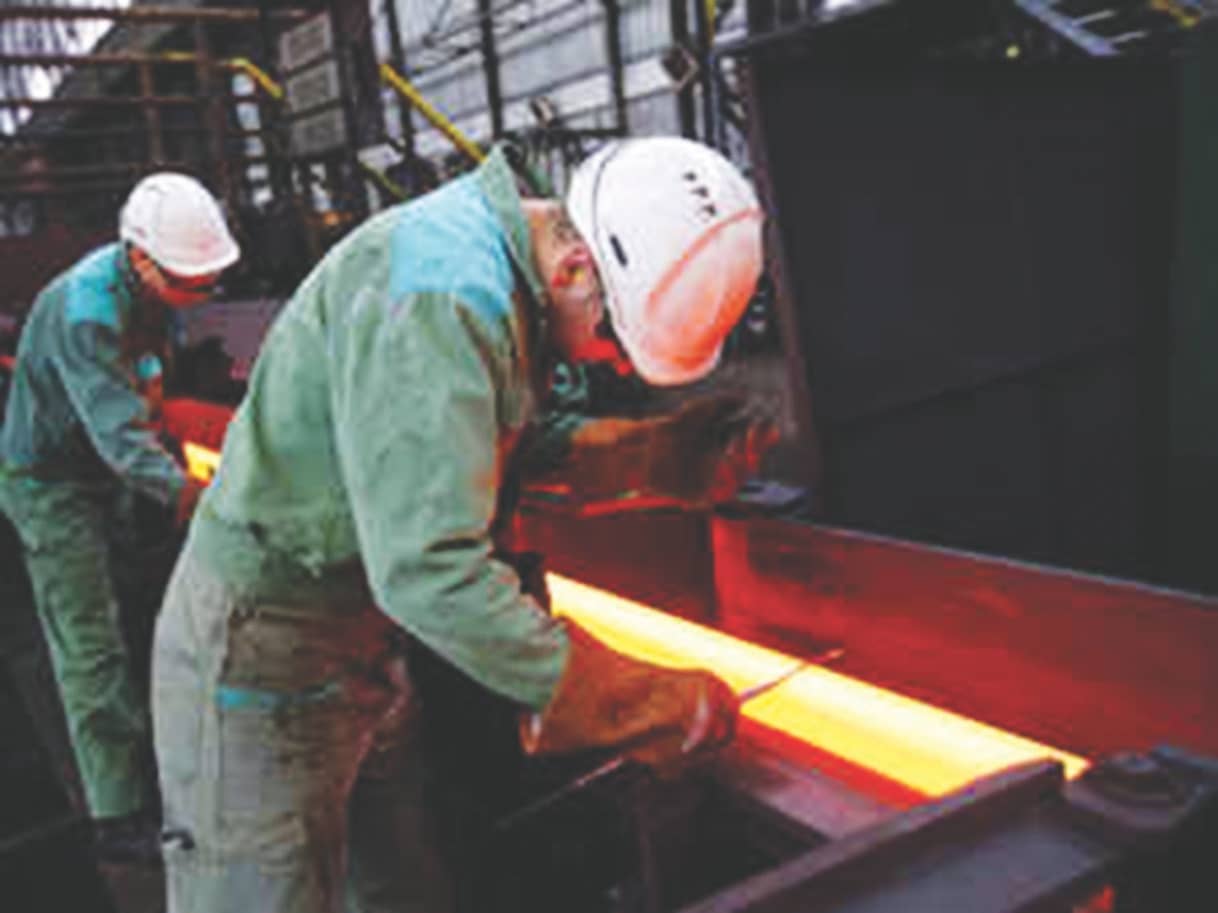 CII suggests measures to revive growth of steel industry
Industry body Confederation of Indian Industry (CII) has suggested the government a slew of measures for reviving the growth of Indian steel industry, hit by COVID-19 pandemic. In a representation to the government, CII has raised the various issues, the steel sector is facing, and recommended steps to be taken address these challenges.
Spread of COVID-19 has impacted the production, demand and supply of steel in the country. Many steel plants are running at lower capacity.
"With a slowdown of all economic activities due to the nation-wide lockdown amidst steep drop in margins, the steel industry is likely to face huge drop in sales along with stress on margins. The entities are burdened to service debts and will not be able to even execute business plans nor do any expansions. Some suggestion to revive the growth for the survival and sustainability of the steel industry is placed for consideration," CII said.
To enhance demand, the industry body suggested measures like time-bound implementation of infrastructure projects announced by the government and package for steel consuming industries like auto and infrastructure, besides a ban on imports of seconds, defectives and rerollable scrap steel, which constitute hazard to Indian consumers.
On raw material security for steel makers, the body requested for zero import duty on essential raw materials for steel, like coking coal, coke, ferroalloys, zinc, and metallurgical limestone. It also asked for a ban on export of steel making raw materials.
To improve the supply chain disruption, CII suggested that port authorities should relax port charges till situation normalizes, waiver of container detention and ground rent charges at the ports for import and export activity, besides no restriction on inland movement of imported goods to avoid congestion at port and round the clock custom clearance.
It also recommended a dedicated freight corridor for steel and other bulk materials and completion of NW5 (National Waterways 5) for facilitating steel and raw material movement.
Suggesting some financial measures, CII said that "interest payment on all loans including (nonconvertible debentures) NCDs/CPs and working capital limits should get grace period of payment for at least 90 days from the respective due date for a period of 180 days. Defer payment of import duty, GST and income tax payable during the period of lockdown for 90 days payable thereafter in 6 monthly instalments. This will assist steel Industries to manage its cash flow".
Source: The Economic Times, PTI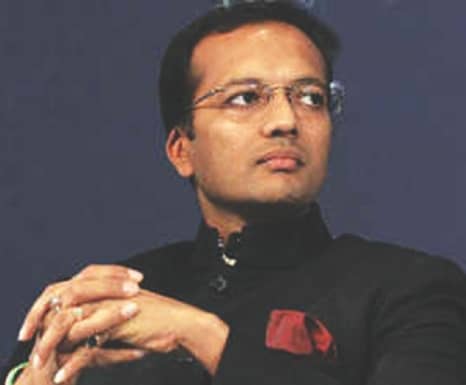 Coal gasification likely to help steel makers
Coal gasification process (CGP) will definitely help steel makers in producing steel using swadeshi coal, truly leading towards an Atma Nirbhar Bharat, Naveen Jindal, chairman, Jindal Steel & Power Limited has said. He was commenting on announcements made by FM Nirmala Sitharaman saying coal gasification and liquefication will be incentivised through rebate in revenue sharing, adding that coal bed methane (CBM) production would also be encouraged.
JSPL is the first company in India to build the coal gasification plant and the first in the world to produce DRI/Steel via coal gasification process, Jindal said. "We have been requesting it for a long time and last year the Prime Minister too had stressed on its importance," he added.
"These well thought out reforms reflect that government is well abreast of ground realities. These measures will help steer our economy out of the present situation caused by pandemic Covid19," Jindal said in a statement.
India has third largest reserves of coal in the world.Coal gasification can help our country overcome the perennial shortage of Oil, Gas, Methanol, Ammonia and Urea, Jindal said.
"Apart from reducing current account deficit (CAD) by minimising unnecessary imports, this would also create employment for millions in the country, boosting the economy and encouraging clean coal technologies that use coal in an environment friendly manner, he added.
Source: economictimes.indiatimes.com
Forging industry might decline 50% by September 20
Indian forging business already reeling under pressure from the ongoing economic slowdown is fearing serious COVID-19 fallouts, post the lockdown.
The majority of units are expected to utilise only 50 percent of the installed capacity due to the movement of migrant workers or may also face the permanent shutdown on massive fall in demand from the automotive industry in the upcoming months and will have huge repercussions on the business, according to the Association of Indian Forging Industry (AIFI).
The forging industry is looking for priority to be given for the movement of export goods and passage of commercial vehicles to be opened .If the industry is able to capitalize on that and if the scrapping policy is announced then the forging Industry production can cross 30 lakhs metric ton by 2021-22, said S. Muralishankar, President of AIFI .
In the long run however, the forging industry eyes optimism as Japanese and South Korean companies are planning to shifttheir businesses out of China. This could also be imitated by their European and North American counterparts and companies. Along with the opportunities coming from the defence and metro sectors, there could be some upswing, says S Muralishankar added.
In a letter to the finance minister, AIFI has said that liquidity infusion is of prime importance. Companies will continue to incur fixed costs with little or no business in the months to come, as economic activity starts from a grinding halt of around two months. Supporting companies in the short term in meeting fixed costs, and providing liquidity is essential to avoid further economic stress .
It is imperative that the government support manufacturers to survive, overcome the current situation, put the economy back on rails and thereby improve the business sentiment. Short term support for a year or so is very much crucial for economic recovery .
This will result in saving jobs and in the long run provide substantial revenue to the exchequer.
AIFI also demanded waiver on the working capital interest for at least a year. In view of the current situation as payments are delayed from our overseas and domestic customers while the assurance and continuity of business in the next few months globally is also low .
Source: ET Auto, AIFI
German machine tool industry feels the pressure
Orders received by the German machine tool industry in the first quarter of 2020 were 25% down on the same period last year. Orders from within Germany fell by 22%, while 27% fewer orders were received from abroad .
Dr Wilfried Schäfer, executive director of the VDW (German Machine Tool Builders' Association), Frankfurt am Main, said: "Global demand for machine tools fell sharply last year due to various challenging factors, but it fell still further at the beginning of the current year. Only a proportion of the corona effect is currently visible in the books and it will take a few months before the full effect becomes apparent."
In the metal cutting sector, which serves a broad customer base, the decline in orders is more than double that of the more project-driven metal forming sector and domestic business in Germany which offers a small ray of hope. It rose by a surprising 4% in March, mainly due to project business in the press-making segment.
The only region in which orders were up in the first quarter was America, especially Mexico and this was due to automotive projects. Six of the top 15 markets posted increased order levels — the USA, Mexico, Russia, Japan, Canada and the Netherlands .
Mr Schäfer continued: "Russia was once the third largest market for our industry. Economic sanctions, however, have resulted in a sharp decline in business but it is all the more gratifying to see a revival from Russia in the current crisis."
Source: machinery-market.co.uk, vdw.de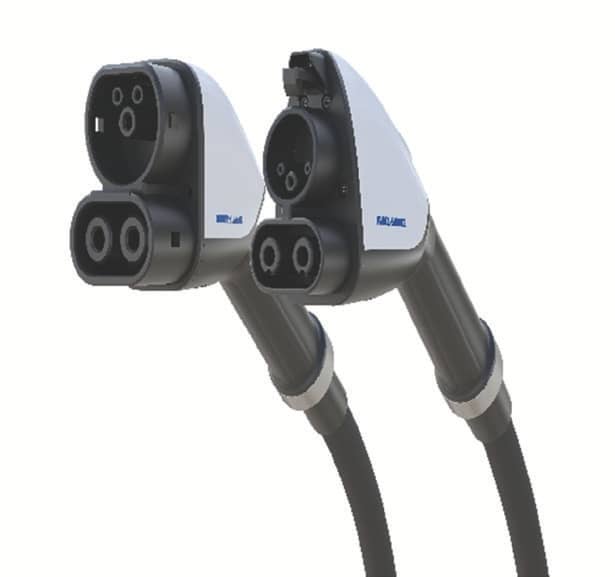 HUBER+SUHNER enables continuous electric vehicle charging
HUBER+SUHNER, leading global supplier of electrical and optical connectivity solutions has launched the RADOX HPC500; a new addition to the RADOX high power charging portfolio. It is the world's first cooled charging cable system that allows continuous charging at 500 Amperes even in high-temperature environments.
You can read up to 3 premium stories before you subscribe to Magzter GOLD
Log in, if you are already a subscriber
Get unlimited access to thousands of curated premium stories, newspapers and 5,000+ magazines
READ THE ENTIRE ISSUE
July - August 2020