THRIVING IN TOUGH TIMES
Forbes Indonesia
|
September 2020
THE COUNTRY'S LARGEST HERBAL PRODUCT MANUFACTURER SIDO MUNCUL WEATHERS THE STORM.
The coronavirus pandemic has hit almost all industrial sectors hard, including the pharmaceutical industry. The Indonesian Pharmaceutical Companies Association (GP Farmasi) reports that its members have seen declines of between 50% to 60% in the demand for drugs during the pandemic, as people avoid visiting medical facilities. Furthermore, according to the association, the plunge in demand has led to companies lowering their production to less than half of their capacity during the last few months. Consequently, thousands of pharmaceutical workers have been laid off or furloughed.
Bucking the trend, PT Industri Jamu dan Farmasi Sido Muncul (SIDO) managed to remain profitable and even grow despite the industry's difficult conditions. In the first semester of 2020, SIDO booked a Rp 413.8 billion profit, an increase of 10.6% year-on-year (YoY), whilst its sales remained steady at Rp 1.4 trillion. The herbal medicine and supplement segment was the major contributor to SIDO's sales, contributing 63.2% of the total revenue, followed by its F&B and pharmacy segments. The company's fundamental performance is likely behind the 10% gain on the company stock price on a year to date basis. As of the end of August, SIDO's stock price closed at Rp 1,385, with Rp 21.3 trillion in market capitalization. The company's stock price performance even outperformed the country's largest pharmaceutical manufacturer Kalbe Farma who's share price remained flat at Rp1,610 over the same period.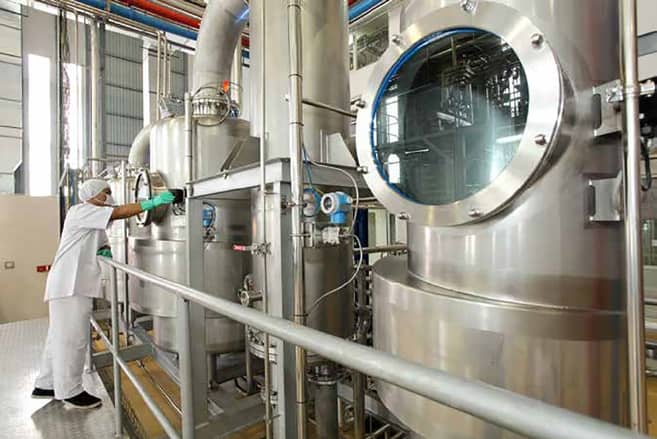 Sido Muncul is a beneficiary of a growing "back to nature" and healthy lifestyle trend. People are taking preventive measures to protect themselves from being exposed to the COVID-19 virus, one of which is consuming more traditional health supplement products or jamu. According to Danareksa Sekuritas' recent research, people are investing in four spending priorities during this pandemic besides staple foods: electricity, health products & vitamins, data packages, and education. Therefore, while other manufacturers are starting to cut production, SIDO launched 14 new products, including herbal products, supplements, and vitamins, during the first half of 2020.
"We did nothing major during the first semester of this year. We just tried hard to keep good stock availability as we aware the demand (for our products) are increasing significantly nowadays," says Irwan Hidayat, Director of SIDO. He adds that to maintain product availability, SIDO also increased its raw material and packaging inventory levels during the semester.
According to Natalia Sutanto, an analyst at Danareksa Sekuritas, SIDO's earnings will grow by 9.4% YoY, aided by tax cuts and operating expenses efficiencies. "With additions to its product portfolio paving the way for SIDO to tap the increasing demand for vitamins, SIDO has strong fundamentals with ample room for growth," says Natalia.
You can read up to 3 premium stories before you subscribe to Magzter GOLD
Log in, if you are already a subscriber
Get unlimited access to thousands of curated premium stories, newspapers and 5,000+ magazines
READ THE ENTIRE ISSUE
September 2020