THE WORLD'S RICHEST
Forbes Indonesia|June 2020
The richest people on Earth are not immune to the coronavirus. As the pandemic tightened its grip on Europe and America, global equity markets imploded, tanking many fortunes. As of March 18, when we finalized this list, Forbes counted 2,095 billionaires, 58 fewer than a year ago, and 226 fewer than just 12 days earlier, when we initially calculated these net worths. Of the billionaires who remain, 51% are poorer than they were last year. In raw terms, the world's billionaires are worth $8 trillion, down $700 billion from 2019. For many more details about the world's wealthiest, please visit Forbes. com/billionaires.
1. JEFF BEZOS
$113 billion AGE: 56 U.S.
SOURCE: Amazon
In mid-March Amazon announced it would hire 100,000 full-time and parttime workers at its delivery networks and fulfillment centers to meet increased demand from consumers staying home in response to the coronavirus pandemic, and said it would prioritize shipments of medical supplies and household staples. By the end of the month, at least 10 of its warehouse workers reportedly had COVID-19. On March 26, Bezos posted on Instagram that Amazon was providing logistical and technical support to the World Health Organization in its efforts against the virus. Previously, in February, he had pledged $10 billion to fight climate change through his new Bezos Earth Fund. Last summer, he gave a quarter of his Amazon stake to his former wife, MacKenzie, as part of the world's costliest divorce. He has very publicly moved on with girlfriend Lauren Sanchez.
2. BILL GATE
S $98 billion AGE: 64 U.S.
SOURCE: Microsoft
Gates announced on March 13 that he would be stepping down from the board of Microsoft, the software company he co-founded with Paul Allen (d. 2018) in 1975, then led as CEO until 2000 and chaired until 2014. He's also leaving the board of Berkshire Hathaway, run by his friend Warren Buffett. Gates is focusing his time as co-chair of the Bill & Melinda Gates Foundation, which in early February announced it would spend up to $100 million for COVID-19 relief. Of that, as much as $60 million will go to developing and testing vaccines, treatments and diagnostics of the novel coronavirus. On March 24, during a virtual TED Talk, Gates warned Americans that total isolation for six to ten weeks was the only viable option to minimize deaths and economic damage from COVID-19: "It's very tough to say to people, 'Hey, keep going to restaurants, go buy new houses, ignore that pile of bodies in the corner.'" Gates had predicted a pandemic in a 2015 Ted Talk, saying that "not missiles, but microbes" could kill millions of people in the decades to come—and that the world was not ready.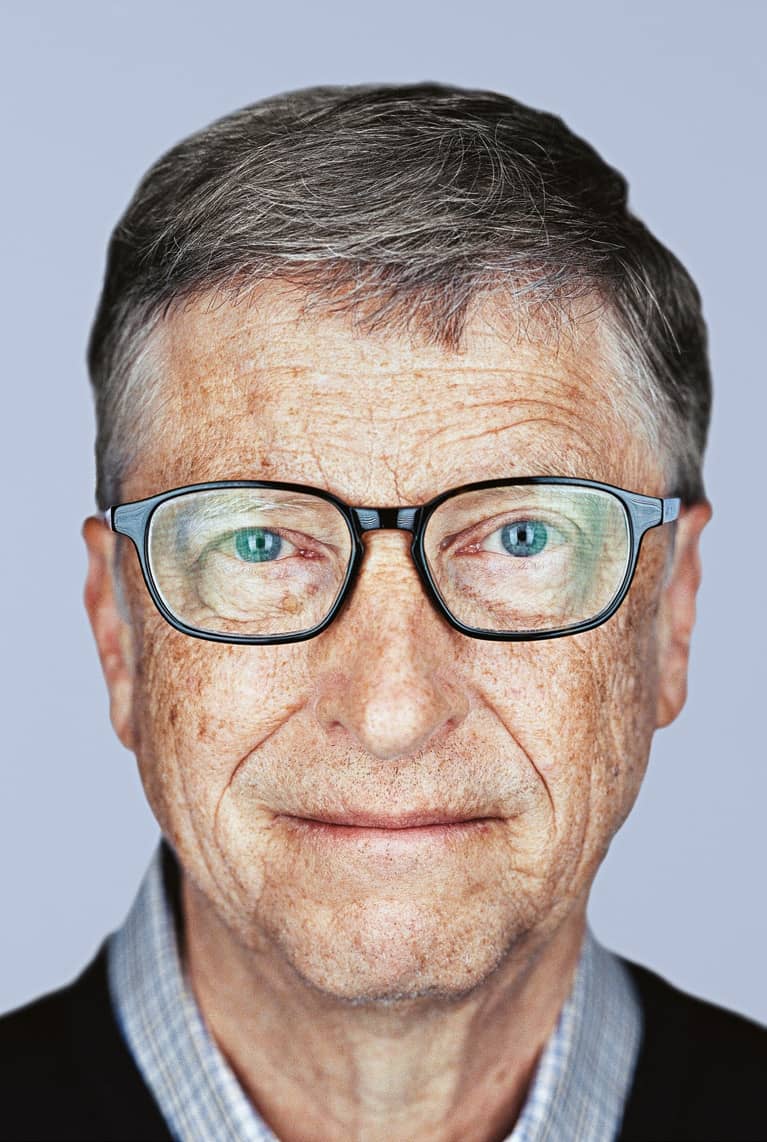 3. BERNARD ARNAULT & FAMILY
$76 billion
AGE: 71 FRANCE
SOURCE: LVMH
The titan behind the luxury-goods group LVMH had quite the year. In November, he announced a deal to buy American jeweler Tiffany & Co. for $16.2 billion. Shortly after, his company posted record sales of $60.2 billion for 2019. At his peak, in January 2020, Arnault was worth $116.5 billion, only to tumble since the coronavirus crisis hit demand. In March, Arnault directed LVMH's perfume and cosmetics factories to start producing hand disinfectant gel, to be given out free to France's health authorities. Arnault also secured an order from a Chinese industrial supplier in late March for delivery of 40 million masks to France over four weeks.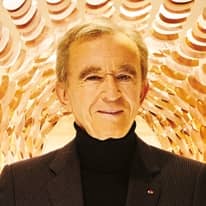 4. WARREN BUFFETT
$67.5 billion
AGE: 89 U.S.
SOURCE: Berkshire Hathaway
The investing legend, whose Berkshire Hathaway sat on a $128 billion cash pile at the end of 2019, may be in a position to pounce in a market in freefall. The Omaha, Nebraska–based firm increased its holdings in Delta Air Lines—hit hard amid the coronavirus panic—by roughly 1 million shares in late February, and remains the airline's largest shareholder with an 11% stake. Berkshire Hathaway recently announced that it will bar its shareholders from traveling to its famous annual meeting in Omaha, scheduled for May 2020. The meeting will be live-streamed instead.
5. LARRY ELLISON
$59 billion
AGE: 75 U.S.
SOURCE: Software
6. AMANCIO ORTEGA
$55.1 billion
AGE: 84 SPAIN • SOURCE: Zara
Shares of Inditex, which owns global retail chain Zara, climbed modestly over the past year before plummeting 35% since mid-February. The value of his vast commercial-property portfolio may also take a hit, but Ortega will be fine; he pocketed over $1 billion in dividends in 2019. Inditex, meanwhile, is working to distribute masks, gloves and protective glasses to Spain's health system.
7. MARK ZUCKER BERG
$54.7 billion AGE: 35 U.S. • SOURCE:
Facebook was fined a historic $5 billion by the Federal Trade Commission in July for violating consumers' privacy. The social network, which has 2.9 billion users, has become a go-to communication tool for those on lockdown. It was also the first big tech company to announce plans to pay all its workers a $1,000 bonus to help offset the economic impact of the coronavirus.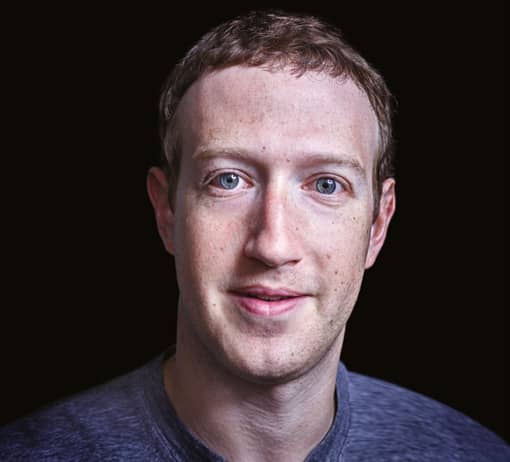 8. JIM WALTON
$54.6 billion
AGE: 71 U.S.
SOURCE: Walmart
9. ALICE WALTON
$54.4 billion
AGE: 70 U.S.
SOURCE: Walmart
10. ROB WALTON
$54.1 billion
AGE: 75 U.S.
SOURCE: Walmart
11. STEVE BALLMER
$52.7 billion
AGE: 64 U.S.
SOURCE: Microsoft
Ballmer's Los Angeles Clippers recently teamed up with the L.A. Kings, Lakers, and the city's Staples Center arena to provide financial support to hourly event employees affected by the suspension of sporting events at the venue. Ballmer bought the Clippers in 2014, the same year he stepped down as CEO of Microsoft.
12. CARLOS SLIM HELÚ & FAMILY
$52.1 billion
AGE: 80 MEXICO
SOURCE: Telecom
A weaker Mexican peso and a slide in the shares of Slim's biggest holding, telecom giant America Movil, pushed his net worth down by $11.9 billion compared to 2019.
13. LARRY PAGE
$50.9 billion
AGE: 47 U.S.
SOURCE: Google
Page left his role as CEO of Google parent Alphabet in December. Google was tapped by President Trump to set up a website for Americans to find nearby coronavirus screening sites; it launched on March 16, with info on four counties in California, and plans to expand.
14. SERGEY BRIN
You can read up to 3 premium stories before you subscribe to Magzter GOLD
Log in, if you are already a subscriber
Get unlimited access to thousands of curated premium stories and 5,000+ magazines
READ THE ENTIRE ISSUE
June 2020