'The million dollar question is, what is going to happen with offices'
Forbes India
|
September 25, 2020
Stephen A Schwarzman, chairman and CEO of Blackstone Group, talks about investment trends and lessons from the Covid-19 pandemic
Q Your autobiography What It Takes launched this year. Tell us about your journey.
I started in middle-class America; my father had a small store and I used to work in it. I hated that; I liked playing sports, and being with my friends at school, but I had to learn what it was like to work in a retail store. And I was lucky enough to go to Yale University. And then I went to Harvard Business School. My math skills were terrible, but somebody thought I should go into finance. I just didn't like doing statistical work; I like dealing with people. And it took a few years to learn the basics, because finance is really about solving people's problems. It's very important to listen to what they're saying, and what they're not saying, but they're probably thinking.
I started my own company when I was 37, an age when you know a bunch of stuff but you don't know everything. And as we grew our business, we became the first investment banking boutique. We did merger and acquisition advice, and started in private equity and expanded into other areas. We started with two people and $400,000, which, in in the world of large corporations, is not much. We now have about $560 billion, and about 3,000 people working at our parent company. With all the businesses and real estate we own, it's around 500,000 people.
We became the largest owner of real estate in the world. I buy things and operate everywhere. And that's gotten me involved with politics and philanthropic work to solve problems. So my life is a lot of fun.
Q How have the past six months been?
Until Covid, I used to go around the world, and it would be fascinating to meet people, deal with problems, try and help out wherever I could. And in the last six months it has really changed. I was in my house in Florida for four months, and almost never went out. And now I'm in another house outside of New York, and almost never go anywhere. At one level it's not so bad: I don't have to get onto planes, I don't get jet lag. On another level, it's a little bizarre that we all stay in our homes, and communicate with people all around the world.
But it'll change back to our old world; not 100 percent, but a lot once we get vaccines and other medical breakthroughs. So I think in a year from now the world will be back to the one we all used to have.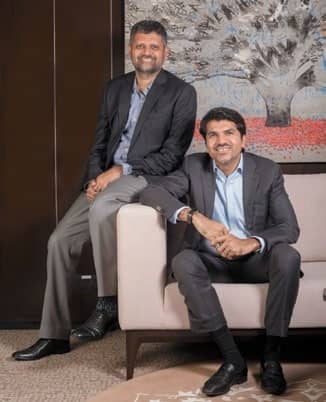 Q What are your learnings over these months?
You can read up to 3 premium stories before you subscribe to Magzter GOLD
Log in, if you are already a subscriber
Get unlimited access to thousands of curated premium stories, newspapers and 5,000+ magazines
READ THE ENTIRE ISSUE
September 25, 2020