The Long View
Forbes India|July 17, 2020
WeWork looks like it might die of coronavirus, but its oldest and largest competitor, Switzerland-based IWG, is well-positioned to survive the outbreak— and thrive in its aftermath. That should be no surprise. After all, IWG's founder, Mark Dixon, has seen this movie before
Striding through trendy office space in London's financial district in early March, Mark Dixon pauses to adjust a wooden wall panel that has come askew, then veers into a nearby meeting room with stunning views of the city's skyline. "That's the new Brookfield building," he says, peering out the window at a cluster of skyscrapers. "We're in that one."
His eyes scan left—"we're in the Gherkin," he says, pointing to the famed football-shaped tower— then right: "We're in the NatWest Tower, which is just over there."
For someone you've never heard of, Dixon is just about everywhere. His Switzerland-based International Workplace Group (IWG), formerly known as Regus, rents, develops and sublets flexible office space— conference rooms, offices and coworking areas—in more than 3,300 locations across 1,200 cities in 110 countries. That global reach makes him the biggest flexible-workspace operator in the world, far larger than his much better publicised—and much more troubled—competitor WeWork, which has 739 spaces in 140 cities.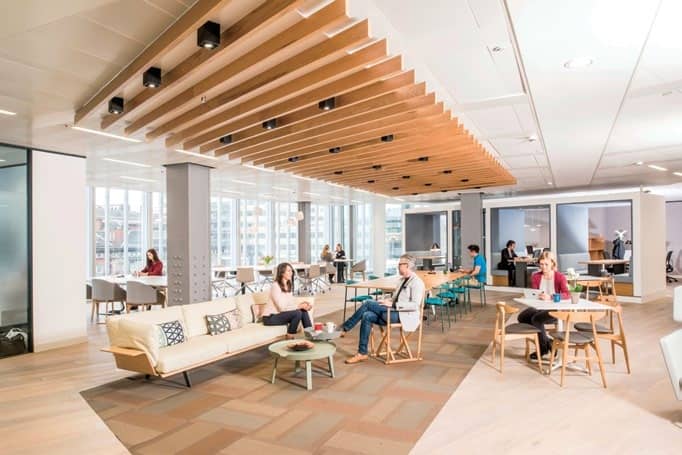 It has also put Dixon—IWG's founder, CEO and largest shareholder—smack in the centre of the worldwide workplace-closing pandemic. When the stock market peaked this February, Dixon was richer than ever, worth nearly $2 billion. Then coronavirus came, sending workers home in droves and pushing IWG shares down by 75 percent, right alongside cruise operators and airlines. By the time Forbes locked in the World's Billionaires list in mid-March, Dixon, who owns about 30 percent of IWG, no longer made the cut. He is worth closer to $800 million, after losing more than $1 billion in a single month.
"This is a 100-year storm," says Dixon two weeks after his strut through London, now quarantining at his apartment in Monaco.
You can read up to 3 premium stories before you subscribe to Magzter GOLD
Log in, if you are already a subscriber
Get unlimited access to thousands of curated premium stories and 5,000+ magazines
READ THE ENTIRE ISSUE
July 17, 2020