Ka Zoom Boom
Forbes India|July 17, 2020
Eric Yuan is helping millions of people survive social distancing by giving away his videoconferencing tool, Zoom, for free. The move is earning him much respect, and when the pandemic has passed, the billionaire's business will likely be stronger than ever. But in the midst of a global crisis, can his app withstand a 610 percent spike in traffic virtually overnight and the scrutiny of prime time?
Zoom CEO Eric Yuan's kids finally care about what he does for a living. Sure, they were there that morning in April 2019 when Yuan, the founder of the world's most popular videoconferencing company, rang the opening bell at Nasdaq, with Zoom's stock-market debut making him a billionaire. But it wasn't until a Monday in mid-March that Yuan's eighth-grade daughter, forced by the coronavirus to go to school remotely, finally had a question about her father's work. "My daughter had never asked what I'm doing," Yuan says, beaming. "For the first time, she stopped by to say, 'Dad, how do your raise your hand in Zoom?'"
Yuan's son, a college freshman, has become an emergency Zoom user, too. "I told my son, 'I finally realised why I was working so hard,'" Yuan says. "I realised, 'Maybe I built these tools just for you to use in your online class now'." This newfound respect still wasn't enough to stop either kid from battling for the family's Wi-Fi with dad, jokes Yuan, 50.
Welcome to the new work-from-home family life: Conducted, increasingly, over Zoom. As the coronavirus ravages the planet, leading to quarantined cities, states sheltering in place and schools and universities closing down worldwide, Zoom has emerged as one of the leading tools to keep businesses up and running, students learning and people connected through virtual birthday parties, happy hours and yoga classes.
On the last Saturday of March, nearly 3 million people globally downloaded the Zoom app on their mobile devices for the first time—a record for the company, bringing the number of downloads since its April 2019 IPO to more than 59 million, according to mobile intelligence firm App topia. Zoom recently ranked No 1 among all free apps on Apple's App Store, ahead of Google, WhatsApp and even Gen Z favourite TikTok. None of that accounts for the millions who tune in via laptop or desktop computer.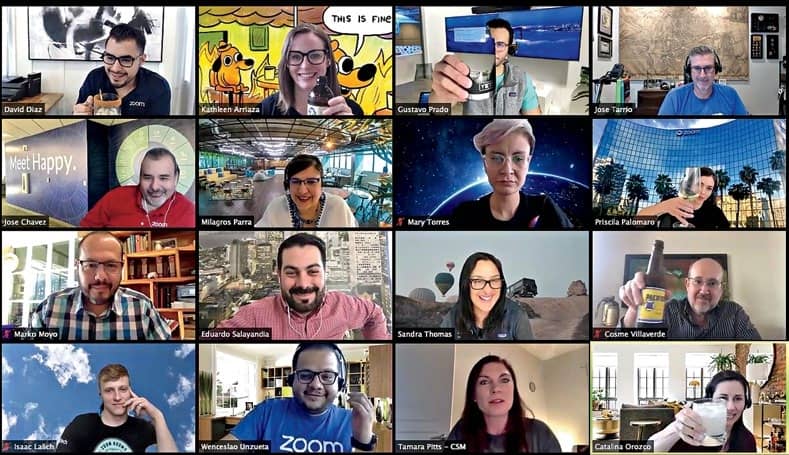 All of this has pushed Zoom, based in San Jose, California, into a new financial stratosphere. Its shares are up by 143 percent since the IPO and 44 percent in the last month—a time when the S&P 500 fell by 11 percent— giving the company a market cap of $42 billion and Yuan a net worth of $5.5 billion, making him one of the richest self-made newcomers on this year's Forbes Billionaires list. Even before the spread of Covid-19, Zoom was on a tear, with at least 81,000 paying customers, including Samsung and Walmart. It posted revenues of $623 million and net profits of $25 million through its fiscal year ending January 2020, up by 88 percent and 234 percent, respectively.

Zoom isn't just a darling of Wall Street. It's a social media phenomenon. On Twitter, TikTok and elsewhere, Zoom has gone viral—quite a feat for a piece of business software. "Just got an email from a prof: 'As a reminder, you are required to wear clothes during Zoom meetings'. Rules are made when they become necessary, not before," one Twitter user quipped, getting more than 85,000 likes. Joked another, to 21,000 likes: "Lol you thought you were better than me cause you went to Harvard??? We're all attending Zoom University now." (The real Harvard is conducting all of its remaining classes on, what else, Zoom.)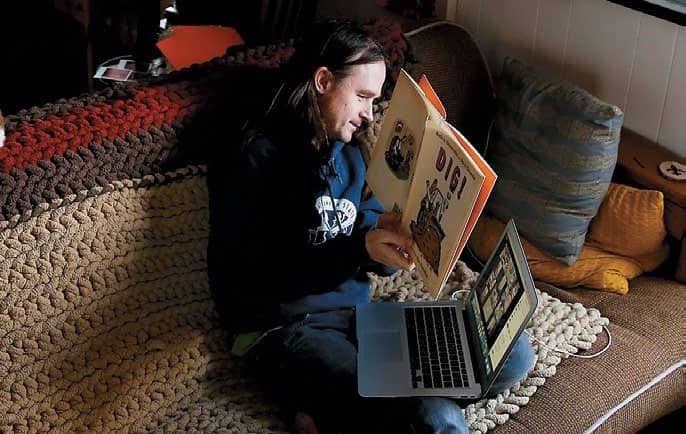 You can read up to 3 premium stories before you subscribe to Magzter GOLD
Log in, if you are already a subscriber
Get unlimited access to thousands of curated premium stories and 5,000+ magazines
READ THE ENTIRE ISSUE
July 17, 2020