India Inclusive
Forbes India
|
September 25, 2020
Two years after a historic judgment by the supreme Court, companies are realising that the case for LGBTQ+ inclusion is stronger than ever, even as tackling under-representation, stereotypes and biases remains a work in progress
It was August 2018, a month before the Supreme Court (SC) scrapped Section 377, a colonial-era ban on gay sex. Harsha Hayathi went up on stage at an inclusion seminar organised by her financial services company ANZ in Bengaluru, and mustering all the courage she could, said, "I am Hayathi. Though I was not assigned female at birth, I identify as a woman. Some women have short hair, I am that woman. Some women have husky voices, I am that woman. Some women have xy chromosomes, I am that woman. Some women cannot give birth, I am that woman. Even if you accept me or not, I am a woman." For the first time in her professional career, Hayathi had brought her full self to work.
Before that, the 31-year-old transwoman had to change seven jobs in seven years because of fear, discrimination, ill health and gender dysphoria [a conflict between a person's physical gender and gender with which they identify]. While she finally found acceptance through supportive colleagues and a robust policy framework at her current company where she works as a technical analyst, Hayathi believes that queer inclusion in India Inc is a half-written story.
"Most companies still seem to be hiring transgender people just for the sake of it, to tick boxes, without fully understanding what it means to be us or the challenges we face," she says. According to her, organisations can only claim to be truly inclusive when everyone, right from business leaders to the cafeteria staff, are sensitised; only when they create supportive infrastructure from comprehensive health benefits to all-gender restrooms that help queer individuals feel secure and be themselves.
The history of lesbian, gay, bisexual, transgender, queer+ (LGBTQ+) individuals in India, beyond court cases and legal battles, is peppered with personal stories, mobilised community efforts, building of literary, media and archival resources, and social gatherings. The need to find employment avenues, financial security, career mentorship, nurture aspirations and stand up on their own feet has always been central to these efforts.
There is no recent official demographic data on the exact number of LGBTQ+ individuals in the country, though a 2014 case study conducted in India by Lee Badgett for the World Bank, titled 'The Economic Cost of Homophobia', estimated India would lose up to 1.7 percent of its GDP every year through LBGTQ+ exclusion, which was approximately $30 billion at the time.
Parmesh Shahani, vice president of Godrej Industries and the head of Godrej Culture Lab India, says many progressive companies had identified the case for inclusion since the early 2000s. Some organisations began the journey after the 2009 Delhi High Court judgment [which ruled that Section 377 of the Indian Penal Code is unconstitutional]. This momentum slowed down after a 2013 judgment reversed the 2009 order and made companies nervous.
"There was nothing in the judgment that said companies cannot stand by their queer employees, but corporate India, in general, tends to play safe," Shahani says. But the SC verdict on September 6, 2018, upholding the rights of the LGBTQ+ individuals, freed the fence-sitting companies. "It unleashed a positive energy that had been built over the past decade. Indian companies are not homophobic, just ignorant. I am fine with that, because you can dispel ignorance with information." Shahani believes organisations are still in the initial stages of the inclusion journey, which is why they must learn best practices from each other, especially from the early adopter companies, and evolve their policies accordingly.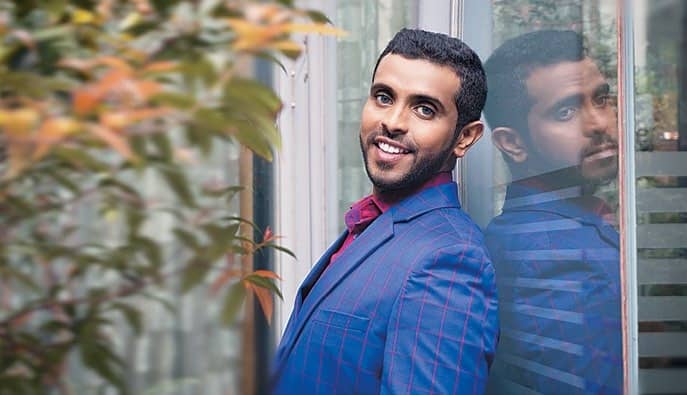 You can read up to 3 premium stories before you subscribe to Magzter GOLD
Log in, if you are already a subscriber
Get unlimited access to thousands of curated premium stories, newspapers and 5,000+ magazines
READ THE ENTIRE ISSUE
September 25, 2020