GET, SET, PIVOT
Forbes India|July 3,2020
How Covid-19 has forced a clutch of startups to move away from its core, or to add to it
"We are the most hyperlocal delivery business in the country with over 7,000 distribution points across 2,500 cities."
SAHIL BARUA, CEO AND CO-FOUNDER, DELHIVERY
DELHIVERY, A LOGISTICS STARTUP UNICORN BACKED BY SOFTBANK
Pre-covid-19: Into institutional deliveries; biggest e-commerce logistics player
Now: Adds hyperlocal delivery
SCALE OF OPERATIONS
Revenue: ₹1,642 crore in FY19; ₹2,760 crore in FY20 (unaudited numbers)
Tonnage delivered: 280K+ in FY19; 1,300K+ in FY20
Headcount: 23,500+ in FY19; 30,000+ in FY20
March 3, onboard the Tejas Express
The train from Ahmedabad to Mumbai was cruising at a top speed of 130 km per hour. The passengers had finished dinner and were about to doze off, except for Sahil Barua. Food and sleep were last on the mind of the co-founder of India's biggest e-commerce logistics player. Rattling him, even at 10 pm, was a simple question: Should Delhivery shut down its corporate offices on March 4?
Covid-19 cases was wreaking havoc in China, where Delhivery had one of its overseas offices. But in India, with cases still in low double digits, the situation was not alarming. Barua, though, didn't want to take a chance. From the train, he went on a conference call with 20 people from his core team. The call ended at midnight. Delhivery decided to close all its corporate offices.
"From March 5 onwards, all my meetings were either on Zoom or Hangouts," recalls Barua. It was work from home for Delhivery for the next 10 days.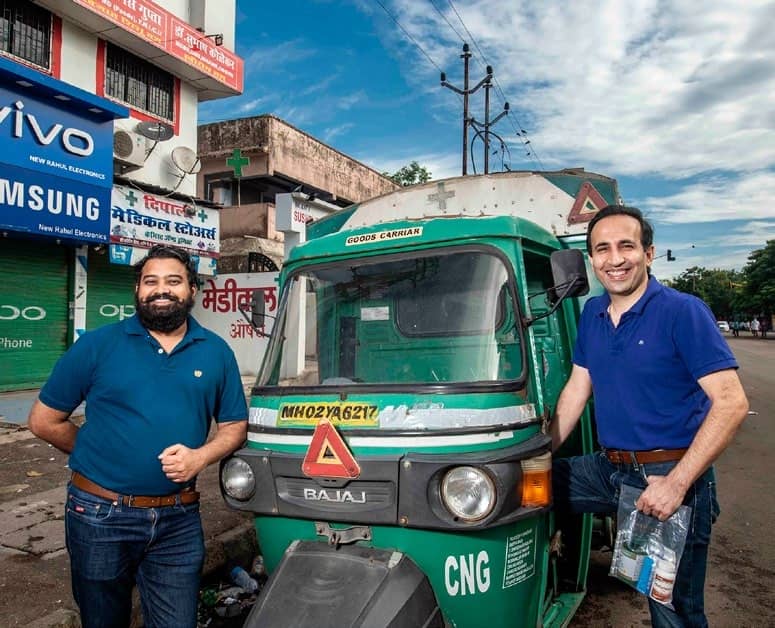 "Now we have orders, fulfillment, and payment to offer a complete solution to distributors and retailers."
AMIT BACKLIWAL, CO-FOUNDER, PHARMARACK
PHARMARACK, A B2B INTEGRATED HEALTH CARE PLATFORM
Pre-COVID-19: A plug-and-play platform for pharma makers, distributors and retailers
Now: Adds fulfillment, starts inter-city and intra-city medicine delivery to pharmacies
SCALE OF OPERATIONS
Founded in September 2015 and backed by Patni Group's Currae health tech Fund and ivyCap ventures
Claims to have an annual revenue run rate of ₹15 crore; over 1.82 lakh deliveries in May
Cut to Bengaluru. March 25, Day 1 of India's lockdown
Early morning, Avinash BR went on a Zoom call with three other co-founders—Gururaj S Rao, Arvind M and Santosh Narasipura. Things had turned chaotic for Clover, a greenhouse agritech startup supplying fresh produce to hotels, restaurants and cafes. "Demand for our business evaporated overnight," recounts Avinash, who had been planning to press on the accelerator pedal after raising over $5.5 million in a Series A round from Omnivore and existing investors Accel and Mayfield. The plan was to expand operations to Mumbai, Pune and Chennai. "But what we ended up pressing hard was the brake," he rues.
Meanwhile, in Mumbai, a few days before the lockdown began, co-founders Pradyumn Singh and Amit Backliwal had seen the bounce rate jump to a staggering 70 percent at Pharmarack, a plug-and-play health care platform for pharma makers, distributors and chemists. Bounce rate is the rate at which demand for medicines is not fulfilled by distributors. In January, the figure was just 8-10 percent for India's largest B2B pharma supply chain provider. At 70 percent, the alarm bells began to ring. "There was demand, but no supply," recalls Backliwal.
Back in Gurugram, on Day 1 of the lockdown, Delhivery got down to rejigging its annual operating plan for April 2020-March 2021 fiscal. The original plan had been approved by the board just a week earlier after factoring Covid-19 as a potential risk. "The potential risk became actual risk within seven days," recalls Barua.
Some 80 days after the first lockdown was announced, there are few signs of the virus cooling down. Thousands have died, lakhs have been infected, millions of workers have gone back to their villages, and scores of businesses have shuttered; many of those afloat are grappling with pay cuts and layoffs. A recent Nasscom report stressed that 30-40 percent of tech startups have either temporarily halted their operations or are in the process of closing down; 70 percent have a runway (cash to run operations) of less than three months. Panic and pandemonium seem to be the new normal.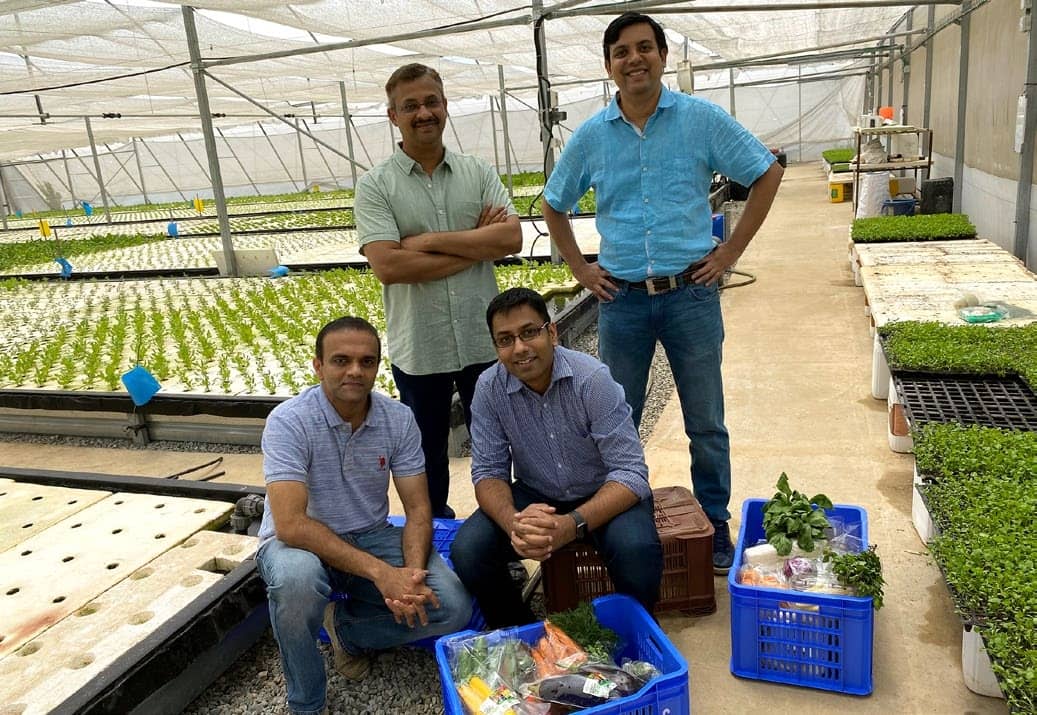 "What Covid-19 has done is changed the structure of the company from predominantly B2B to predominantly B2C."
AVINASH BR, CO-FOUNDER, CLOVER
CLOVER, A GREENHOUSE AGRITECH STARTUP
Pre-COVID-19: B2B sales to hotels, restaurants and cafes
Now: Ropes in third-party logistics for delivery
SCALE OF OPERATIONS
Started in May 2018; backed by Omnivore, Accel and Mayfield
Operational in Bengaluru and Hyderabad since May
Barua, though, didn't press the panic button. The SoftBank and-Tiger Global-backed unicorn instead pressed the 'pivot' button. The B2B logistics major turned into a hyperlocal delivery player. The results were stunning. In April, the company delivered over 2.5 million orders of medicine; 10,000 tonnes of grain; and 10,000-12,000 tonnes of raw material, including sanitisers, masks and grocery. "In June, we are doing pre-lockdown volumes," claims Barua. "Now we are carrying more (essential and non-essential goods) than what we did in February and March on a daily basis," he adds.
Like Barau, Avninash too stayed calm, and started delivering directly to consumers. Over the last two months, Clover has been supplying to over 3,500 customers. "The business is back to pre-Covid levels," he claims. What Covid-19 has done, he adds, is transformed a predominant B2B company into a predominant B2C one. And he is not complaining.
Backliwal of Pharmarack also took a leap of faith and started delivering medicines to chemists, doctors and patients in need of speciality drugs. In May, it delivered 1.25 lakh orders across 15 cities. Moreover, it supplied medicines to over 5,000 doctors in seven cities.
Pivot, which tech entrepreneur, blogger and author Eric Ries, describes as 'change in strategy without a change in vision' is increasingly being embraced again by startups across the world which find themselves disrupted by the coronavirus pandemic. In his blog post written a decade ago, Ries underlined the basics of a pivot: Changing direction but staying grounded. "One foot in the past and one foot in a new possible future," he outlined in his blog titled 'Pivot, don't jump to a new vision'.
Back in India, pivots are happening in all shapes and sizes; among small as well as big players; and in most cases, the core remains intact. Take, for instance, Zypp, an electric two-wheeler sharing startup. Present in Delhi-NCR, it quickly tweaked its business model, started delivering grocery by tying up with departmental stores and kiranas, and built its own fleet of riders. Last month, it had 265 of them, and the plan is to scale up operations and riders.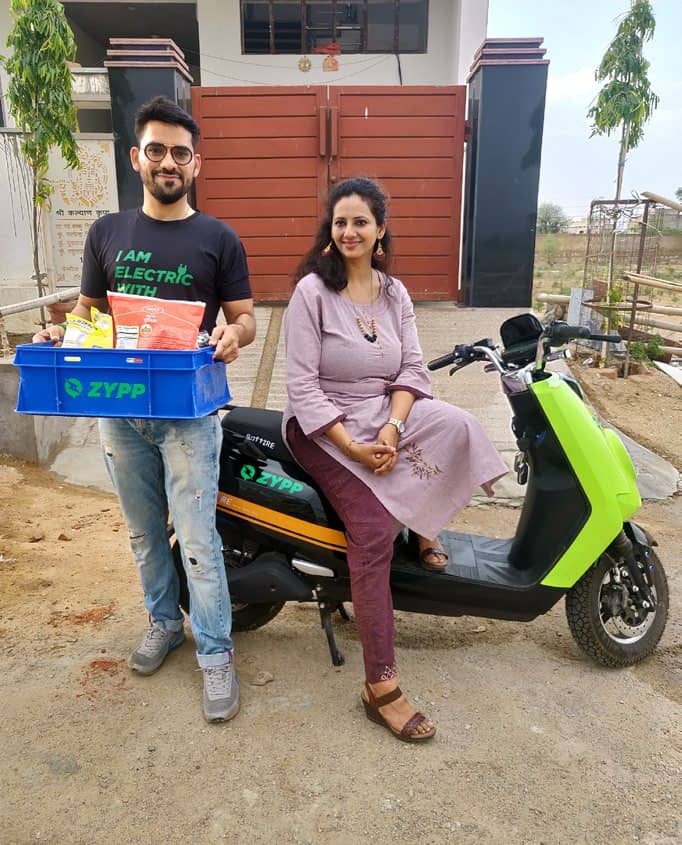 "Covid is the demonetisation moment for logistics."
AKASH GUPTA, CO-FOUNDER, ZYPP
ZYPP, AN ELECTRIC TWO WHEELER SHARING STARTUP
Pre-COVID-19: Bike rentals to individuals and corporates
Now: Starts own fleet; adds hyperlocal delivery; ties up with departmental chains and kiranas
SCALE OF OPERATIONS
Operational in Delhi-NCR; backed by IAN
You can read up to 3 premium stories before you subscribe to Magzter GOLD
Log in, if you are already a subscriber
Get unlimited access to thousands of curated premium stories and 5,000+ magazines
READ THE ENTIRE ISSUE
July 3,2020