FROM RUSSIA, WITH LOVE
Forbes India
|
October 23, 2020
Partnering with the Russian government for the controversial Covid-19 vaccine Sputnik V could help Dr Reddy's make further inroads in the foreign country and prove to be a game-changer for the pharma company's India play
Like many others, Deepak Sapra had a rather hectic lockdown. There were days when he worked late nights or on Sundays, as homes turned into workplaces.
But he didn't mind. After all, the former officer of the Indian Railways Service of Mechanical Engineers was given a mandate by Satish Reddy and GV Prasad, chairman and co-chairman respectively of Hyderabad-based Dr Reddy's Laboratories, to strike a deal that will see them partner with the Russian government to sell Sputnik V, the controversial Covid-19 vaccine, in India. And that's precisely what Sapra—CEO for the API (active pharmaceutical ingredient) and pharmaceutical division at Dr Reddy's—did in under two months.
Sapra and his team first spoke to the Russian Direct Investment Fund (RDIF), the sovereign wealth fund of the Russian government responsible for selling Sputnik V, in July. Sputnik V is the first Covid-19 vaccine to be registered in the world, but without completing phase III trials. It is based on the human adenovirus, a common cold virus that is fused with the spike protein of Sars-CoV-2 to stimulate an immune response, and was developed by Gamaleya National Research Institute of Epidemiology and Microbiology, with support from RDIF.
"The subsequent meetings would go on for long and sometimes run late into midnight or on Sundays," says Sapra. "By then, we had become used to working round the clock." Through it all, he was impressed with the Russians' frankness and, more importantly, a deeper understanding of the expectations between the partners. "They were able to communicate the science behind it, and were forthcoming," he says.
On September 17, Dr Reddy's announced that it has tied up with RDIF to distribute 100 million doses of the vaccine in India, once it receives necessary clearance from the regulator. For that, however, Dr Reddy's will have to help conduct the phase III trials in India, where over 6 million cases were reported by the end of September. If all goes well, the vaccine could hit the market as early as December.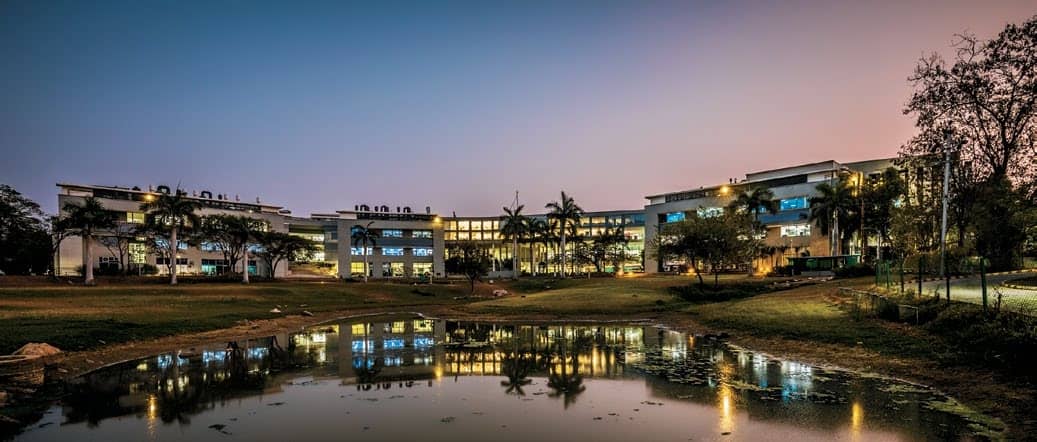 The clearance for phase III trials is expected in a few weeks. It also intends to incorporate changes and improvements, in case concerns are raised by the regulator, based on their advice. And, the vaccine will only be launched when all necessary clinical, regulatory, safety, and efficacy requirements are met.
"Our spend is only for the clinical trial and it's not large," says GV Prasad (59), co-chairman and managing director of Dr Reddy's Laboratories. "Money is not what we are looking at. We are looking at the solution, and at some point economics will become important… we will deal with it at that time."
The company has agreed to buy 100 million doses, but hasn't disclosed how much it will cost. "We will have to buy the doses upfront, and will figure the price at which we will sell as we go forward," says Prasad. "If there is a solution, this world can afford it. Nobody is going to profiteer from the vaccine."
This is the first time in nearly two decades that the company has forayed into selling vaccines, having spent much of its 36 years as a formidable player in the generics and biosimilar pharma sectors. Some 20 years ago, Dr Reddy's had dabbled with making vaccines for Hepatitis B, but soon left that after it became "highly commoditised".
"Vaccine is not a big play for us," says Prasad. "But we see this as something we're doing for our patients. Certainly, we are looking at vaccines as a space. We were never a big player, in fact, not a player at all in vaccines." While it might be early days for its foray into the lucrative category, Dr Reddy's did get some access to vaccines after acquiring a portfolio of 62 brands from Wockhardt for ₹1,850 crore early this year.
RUSSIAN AFFAIR
Dr Reddy's decision to partner with the Russian government on a vaccine raised eyebrows globally. It was partly because of its unproven nature and the fact that other Indian companies had already picked partners. India is currently the second-worst country affected by Covid-19, with daily cases between 80,000 and 90,000.
British pharmaceutical major AstraZeneca, which is developing the University of Oxford vaccine (Covishield), and Maryland- headquartered Novavax have struck deals with Pune-based Serum Institute of India (SII), the world's largest vaccine maker by volume. SII is undertaking phase II and III clinical trials of Covishield in India. In early September, these trials had to be put on hold globally after a volunteer developed an unexplained illness.
Hyderabad-based Biological E has partnered with Janssen Pharmaceutica, an arm of Johnson & Johnson, while New Delhi-based Panacea Biotec joined hands with Refana USA for developing Covid-19 vaccines.
You can read up to 3 premium stories before you subscribe to Magzter GOLD
Log in, if you are already a subscriber
Get unlimited access to thousands of curated premium stories, newspapers and 5,000+ magazines
READ THE ENTIRE ISSUE
October 23, 2020