Employee To Entrepreneur
Forbes India
|
September 25, 2020
After being laid off, several youngsters are launching their own ventures instead of taking the conventional job-seeking route
It was supposed to be a landmark year for Akshay Sirsalewala: Graduation from the Indian Institute of Management (IIM) Kozhikode in April, marriage in May and a new job in June. But the pandemic struck, resulting in his wedding—which was supposed to be attended by 800-odd guests— reducing to a low-key, 20-people affair. His joining date with the PwC US Advisory in Bengaluru was deferred to January 2021. "I understand that my employer's intention was good—like many companies they could have fired me, which they did not. But when such things hit you, positive thoughts are not the first things that come to your mind," says the 27-year-old Mumbai resident.
Sirsalewala did not want to just sit at home for 10 months without earning and decided to utilise the time more productively. Along with his friend Utkarsh Kumar, who graduated from the same business school, he started 'Mentorship Series' in April to guide incoming postgraduate students and final year undergraduate students with a structured placement preparation process. "We started with one-to-one [online] sessions, targeting postgraduate students and chartered accountants (CA). Then, to reach a wider audience, we started tying up with colleges by finding the right people on LinkedIn, connecting with them and convincing them to host us," explains Sirsalewala, who is a CA and has cleared all levels of Chartered Financial Analyst and Financial Risk Manager.
Sirsalewala and Kumar faced many rejections initially, but after hosting about five virtual seminars for colleges like Shri Ram College of Commerce, IIM-Calcutta, Aligarh Muslim University, the Institute of the Chartered Accountants of India and so on, they started getting multiple queries. The duo charges ₹750 for a one-to-one 75-minute counselling session and ₹4,000 per college seminar of the same duration. In five months, they've mentored over 500 students.
Sirsalewala and Kumar, who say they are learning on-the-job with each seminar, plan to scale up this business and take it forward even after they start working. "We hope that five years later, most B-school and undergraduate students interested in consulting will have heard about us. We are also evaluating launching a monthly newsletter, where we will feature articles by successful professionals and our learnings over the years," explains Sirsalewala.
According to a recent survey conducted in the wake of the pandemic by First Naukri, an end-to-end campus hiring platform of online recruiter naukri.com, 51 percent fresh graduates who have received a job offer said their joining dates have been pushed ahead, while 10 percent have had their offers rolled back.
One such student is Pooja Goel. She was supposed to join a digital business transformation company in April after completing an MBA in marketing from the Institute of Management Technology, Ghaziabad. The company kept delaying the joining date and after a point, stopped answering her calls. "It was a hint that the job isn't in my hands anymore," she says.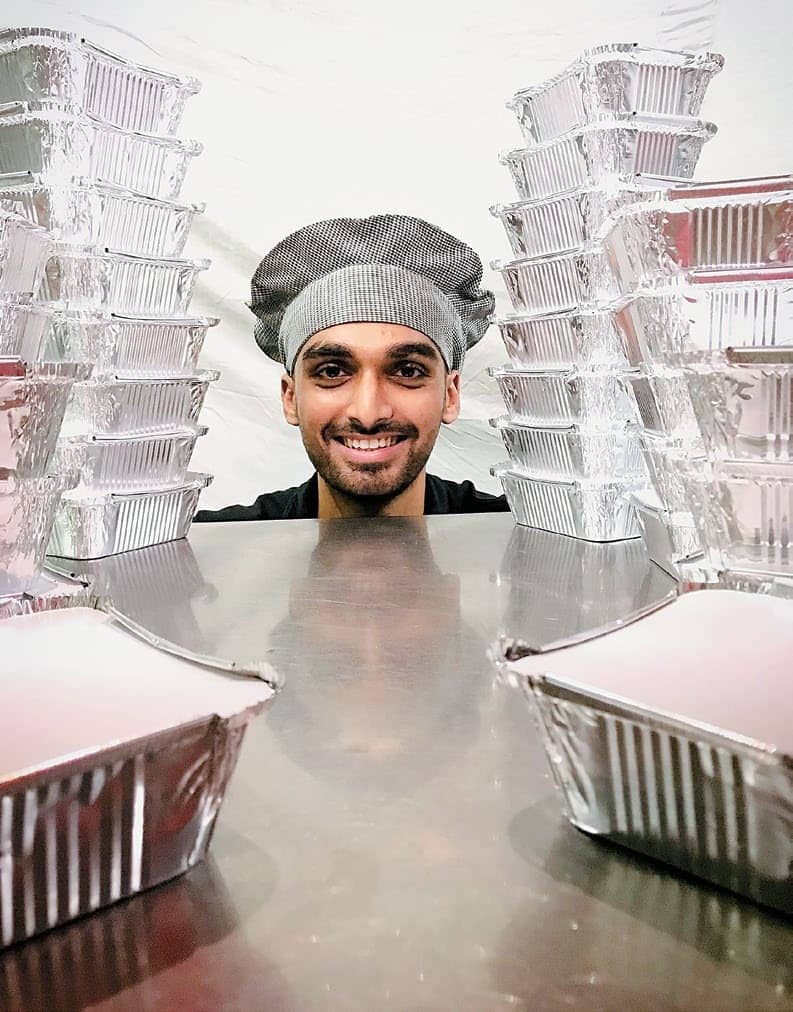 Goel, who was initially clueless on how to deal with her situation, decided to launch Pink Collar Professionals, a platform that caters to women-led small businesses and helps them scale up through product and brand campaign ideas, social media content strategy and audits, digital marketing and so on.
"While I was studying, I used to attend startup events, summits and conferences, where I almost never saw any women on the panel as well as in the crowd. I know women's participation has considerably increased but we're not there yet," says the 27-year-old, who launched this venture with her personal savings of ₹20,000.
You can read up to 3 premium stories before you subscribe to Magzter GOLD
Log in, if you are already a subscriber
Get unlimited access to thousands of curated premium stories, newspapers and 5,000+ magazines
READ THE ENTIRE ISSUE
September 25, 2020