Drones Waft In A World Of Virtual Deal-Making
Forbes India
|
November 6, 2020
We're offering this story for free to read so that you can stay updated on the COVID-19 outbreak
Why VC and PE transactions are taking longer to conclude and have got more complicated and intriguing in Covid times
A drone flying over Bengaluru is unlikely to have you blinking in surprise but the sight of one hovering methodically over an expansive warehouse on the tech city's outskirts may well have you scratching your head. Well, it's actually just another (Covid) day at the (virtual) office for deal mavens; the drone over the Bengaluru warehouse was part of a due diligence process for a global real estate fund, with eager eyes in Mumbai, Delhi and New York watching the live feed on their laptops. (Due diligence is a process investors or companies undertake to understand the commercial and financial operations of their target company.)
Welcome to the virtual, and transformed, world of deal-making in a pandemic, in which venture capital (VC) and private equity (PE) funds are counting on everything from drones to chartered aircraft before closing a transaction. As India announced the strictest lockdown measure in the world in March, PE and VC fund managers were left with little choice than to make their dealmaking process completely virtual.
That's an unimaginable scenario for many dyed-in-the-wool dealmakers. For instance, investment managers at Stellaris Venture Partners, an early-stage venture investment firm which focuses on Series A investments with a cheque size of $1 to 3 million, are accustomed to spending a lot of time meeting founders in both formal and informal settings. These meetings help build a relationship and also provide an opportunity to understand priorities and decision-making processes. Such meetings were essential to evaluate partnerships with founders.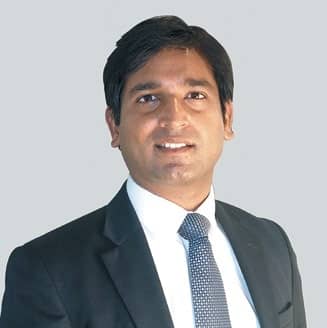 All that changed after mid-March. "In-person meetings are a critical part of our investment evaluation process, and we have always been happy to jump on a plane to meet a promising entrepreneur," says Ritesh Banglani, partner at Stellaris. "Now all our meetings with founders are on video, and the dynamic is very different. The meetings are more formal and agenda-driven, for one. There is lesser opportunity to just shoot the breeze and get to know each other—something I consider essential to building trust with a founder. We are still learning how to do this on video, but have now made our first two investments without in-person meetings."
The process for the investments started post-lockdown and the investors have not yet had face-to-face meetings with either of the founding teams. Banglani declined to discuss the details of these investments.
While the criteria for evaluation remain the same—the founders' ability to understand the market problem, iteratively arrive at a product solution and commercialise it at a reasonable cost—the method seems to have changed during the pandemic. Banglani adds: "It made us challenge our own assumptions: Were our readings of entrepreneurs really rooted in evidence? How much influence did the founder's personality have in our assessment? What did we really pick up through in-person conversations, and how much of that was material to our decision-making? I guess we will only find out in a few years."
You can read up to 3 premium stories before you subscribe to Magzter GOLD
Log in, if you are already a subscriber
Get unlimited access to thousands of curated premium stories, newspapers and 5,000+ magazines
READ THE ENTIRE ISSUE
November 6, 2020