How Salil Parekh Has Outperformed Peers By Building New Capabilities In Digital, Cloud, Automation And AI
Forbes India
|
September 25, 2020
On CEO Salil Parekh's watch, infosys is looking to cash in on the post-pandemic push for digital transformation. Ensuring the company stays the course will be Parekh's biggest challenge
In July, Infosys announced it had won a large contract with Vanguard, a Pennsylvania-based financial services company. As part of the contract, about 1,300 Vanguard staff would be moving to Infosys in the US to become the Bengaluru-headquartered IT services company's employees. A senior Vanguard executive would also move to head Infosys's MidAtlantic Retirement Services Center of Excellence and serve as the company's chief client officer.
While Infosys didn't disclose financial details, the deal was reported by The Times of India to be worth $1.5 billion, citing sources close to the development. "It's the biggest contract in the history of Infosys," COO Pravin Rao tells Forbes India, while declining to comment on the value.
Six years after the founders of the company relinquished control of Infosys to professional management, the IT company, which helped put India on the global map, seems to have everything going for it. Even the global Covid-19 pandemic could eventually provide a tailwind to the company as its biggest customers get back to spending more on technology, reshaping their own businesses for the post-pandemic world.
By building new capabilities in digital technologies, cloud computing, automation and AI, Infosys has sought to stay relevant as a technology provider to some of the biggest companies in the world in retail, pharma, manufacturing, telco, hi-tech, utilities, and of course financial services, its biggest vertical. Its efforts—on CEO Salil Parekh's watch—seem to be paying off as it has won ever larger contracts. And the share of revenues from digital technology services as a proportion of the total has almost doubled in the last two years to 45 percent. Ensuring the company can stay the course is Parekh's biggest challenge.
"I think, where we are today and among the things that we have focussed most on, the first is client relevance. That really is all about building out capabilities and looking at where our clients are going," says Parekh. "And today, and over the last couple of years, it has been essentially digital capabilities, cloud capabilities, then focus on automation and AI."
The second has been people-centricity, and the company historically has been one of the most focussed on employees, with its world-class training centre in Mysuru, for example, a couple of hours' drive south of Bengaluru. Over the last couple of years, reskilling programmes were stepped up, and when the pandemic hit, Infosys was able to get 99 percent of its workforce to work from home and still deliver the services needed by its clients.
"We created skill tags," says Krish Shankar, the group head for HR. Employees could undergo training in specific in-demand skills and acquire these tags. And after a further six-month period, working on those skills and related projects, they got to switch to positions open where those skills were needed, often with salary increases.
Infosys also created a "power programme" to hire fresh graduates from premier institutes and such recruits were offered twice the entry-level salary of regular recruits, who came from secondtier institutions. These 'power' recruits were often targeted to rise along tracks that required both tech and management skills.
A third area of focus is teamwork, which is about bringing every one of the company's 240,000 staff together and having the leadership aligned and united towards a common purpose. Finally, "the real strength" that's been with Infosys for years has been its delivery excellence, which held the company in good stead as it reacted swiftly to the pandemic, Parekh says. These four areas have remained constant and if anything, the mandate has been to sharpen the focus on them from the time he took over, the CEO says.
And that is just as well, because the opportunity the IT industry faces is massive in digital services alone. "It's the biggest play", according to Parekh, and worth some $250 billion as a market, growing at about 15 percent. The Vanguard deal, for example, is all about the digital transformation of the US company's IT systems.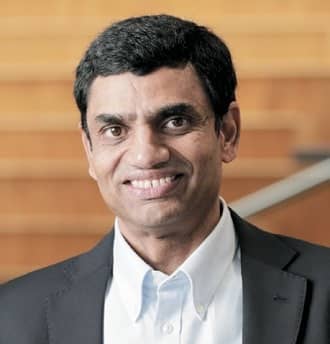 Parekh declined to provide any additional details about the Vanguard contract, but offered some examples of opportunities in other verticals. "I think the fundamental issues that most clients, large enterprises have is how do you take their spend which is concentrated on their core IT infrastructure, and make that more available for digital transformation." For a consumer products company, it would be about what distribution mechanism they can use exploiting ecommerce.
At a utilities company, how do they have their customers more connected through the fluctuations they see within their business? Infosys's role will be to use automation and AI, apply those to the core IT systems of its clients, and boost efficiency. The savings generated thus can then be ploughed into new digital applications to connect with end users—offering convenience and helping consumers solve their own problems, using their own smartphones.
A pharmaceuticals company discussed an IT overhaul with Infosys some weeks ago. In a video chat with Parekh, one of the executives said: "We have a programme to drive change in digital over the next 24 months. Can we accelerate it, can we go faster?" These sorts of discussions are taking place across many sectors— retail, utilities, pharma, banking, and literally in every industry vertical.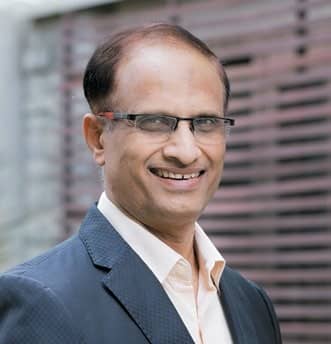 In the April-June quarter, Infosys was selected by GlobalFoundries (GF), the world's leading specialty foundry, as its partner for its digital transformation programme. Infosys will provide analytical solutions to optimise the overall efficiency and agility of GF's manufacturing and business operations.
You can read up to 3 premium stories before you subscribe to Magzter GOLD
Log in, if you are already a subscriber
Get unlimited access to thousands of curated premium stories, newspapers and 5,000+ magazines
READ THE ENTIRE ISSUE
September 25, 2020